If you're familiar with Google, then you know they offer a ton of free, helpful tools for businesses. From managing your digital marketing strategies to creating targeted advertisements, there's a Google tool just for you.
With so many tools to choose from, we've compiled the ultimate free Google tools list to make things easier. Just keep reading to check out 20 of our top Google tools for businesses!
Do you want even more digital marketing advice to boost your marketing campaigns? Then sign up for our newsletter, Revenue Weekly! Our subscribers get the latest insider digital marketing tips and tricks sent straight to their inbox!
1. Google Ads
Do you want to boost your online visibility in search engines and beyond? Then paid search advertisements from Google Ads is what you need.

With Google Ads, you can increase your brand awareness and gain high-quality leads with advertisements across Google search, YouTube, and more. Google Ads makes it easy to set your budget and manage effective pay-per-click (PPC) campaigns for your business.
2. Google AdSense
Next on our list of Google tools is Google AdSense. If you want to earn more money with your website and content marketing strategy, using Google AdSense is a must.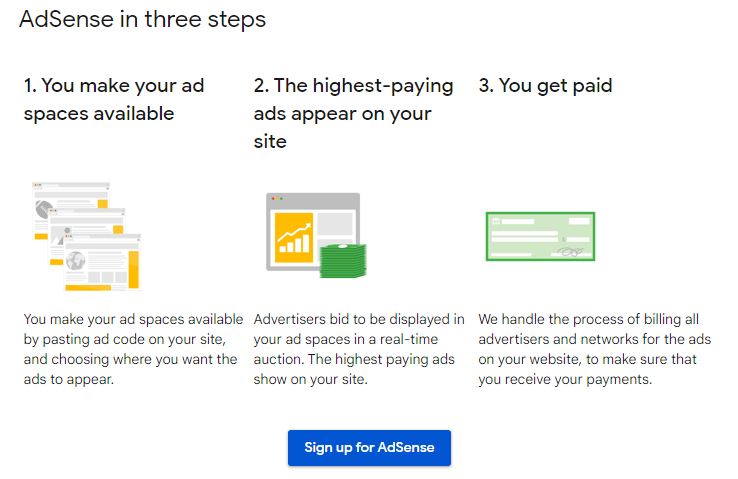 Google AdSense is a free tool that enables you to display ads next to your website content. AdSense will match advertisements to your website based on your content and visitors. That means you can show your site visitors relevant and engaging ads, customize their look and feel to match your website, and earn a profit in the process.
3. Google Alerts
Setting up Google Alerts is a perfect way to keep up to date with the latest news in your industry and any mentions of your brand in search results.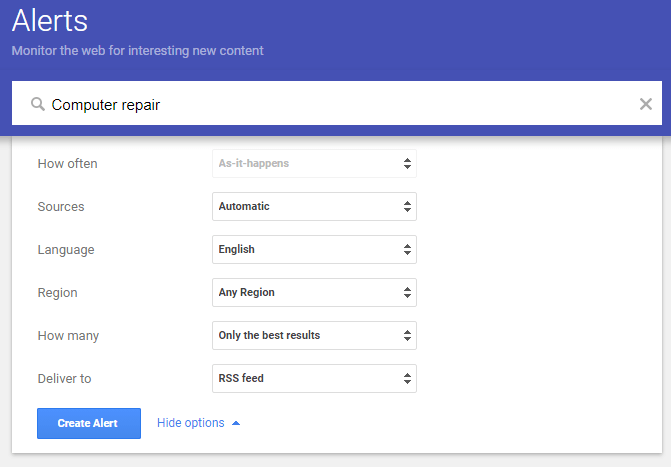 Google Alerts is also a great way to keep tabs on your biggest competitors. Once you've set up your alert, you'll have the option to have the search results sent directly to your email inbox or RSS reader, so it's easy to always stay up to date.
4. Google Analytics
Google Analytics is a valuable tool that enables you to view a plethora of data about your website and site visitors, making it one of the best free Google tools for businesses.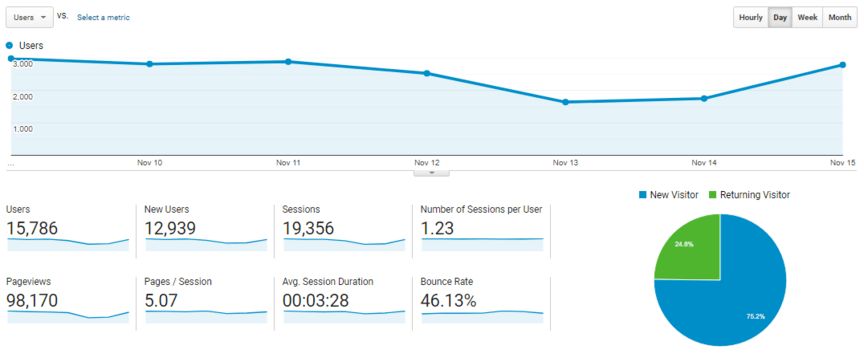 With Google Analytics, you can:
View audience demographics
Analyze the sources of leads and traffic
View which content and web pages are the most popular
And so much more!
If you're not currently using this tool, you could be missing out on crucial data that can help you maximize your digital marketing strategies to drive the best results for your business.
5. Google Blogger
Are you new to blogging and need a little help getting started? Then look no further than Blogger.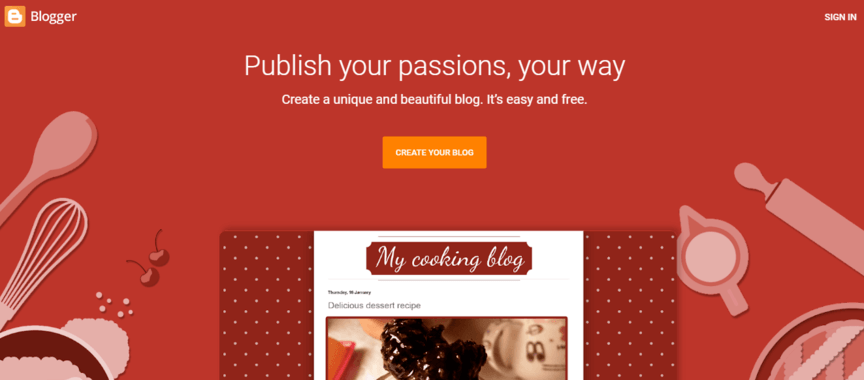 As an alternative to a self-hosted blogging platform, like WordPress, Blogger is a great tool that can help you start earning more leads with your blog posts.
With Blogger, you can:
Choose from several template designs
Get a free domain for your blog
Receive audience data
Identify which of your posts are the most popular
Plus, you can also use Google AdSense alongside your blog to achieve even more of a profit.
6. Google Books
Not only is Google Books a great resource to find and read your favorite books, but you can also use it to market and promote your own written books.

With Google Books, you can bring your book to readers around the world by providing them with a short preview on the Google Play Books store to generate interest. You can also link to the Google Play Books store in your marketing campaigns to encourage more sales of your book.
Listing your book on Google Books is an excellent way to get it in front of a larger audience and earn more sales for your business.
7. Google Business Profile
If you want to boost your search engine rankings and help more local users find your business online, setting up your Google Business Profile is a must.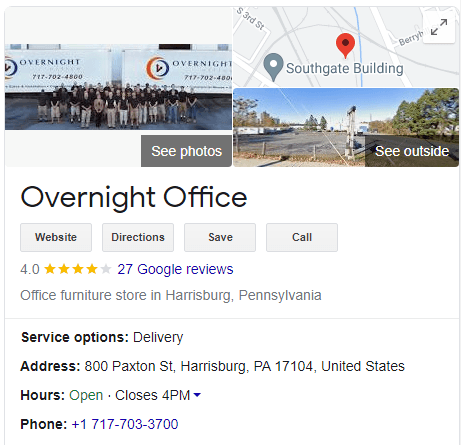 You can help your business outrank your competitors and earn a top spot in the search results by claiming your listing. All you need to do is complete your profile with information about your business, add photos and videos, and encourage reviews to get started.
8. Google Calendar
Do you need a way to organize your daily schedule and share reminders and events with your team? Then Google Calendar could be the solution.

With Google Calendar, you can easily keep on top of important meetings and events. Plus, you can use it to create a content calendar, set up a social media publishing schedule, and so much more.
9. Google Charts
Google Charts is another excellent free tool to help you spice up your content and website pages with graphs and charts.

With Google Charts, it's easy to display live data on your website to impress and engage your audience. You can choose from various charts and graphs and even customize them to match the look and feel of your website and brand.
10. Google Chrome
If you're not currently using Google Chrome as your chosen web browser, you could be missing out on a ton of extensions and apps that can help you manage your business and marketing campaigns.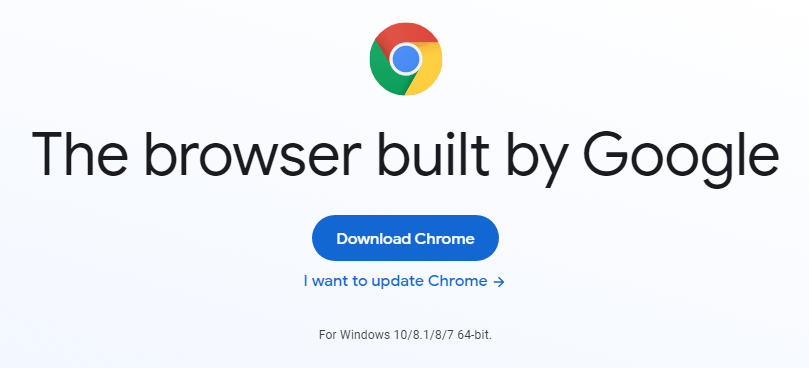 When you're logged into your Google account and use Google Chrome, all of your Google tools and other apps and extensions will easily be accessible all in the same place. If you want to keep all of your marketing tools organized, then using Google Chrome is essential.
11. Google Drive
Next on our list of Google tools for businesses is Google Drive. With Google Drive, you can keep all of your files and documents secure in the same place. You can even share them across your team and allow multiple team members to edit documents at once.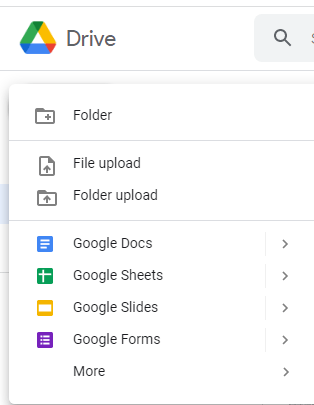 With Google Drive, you can create:
Documents and forms
Slide presentations
Spreadsheets
Tables
And more
If you want to store all of your documents in the same place, then Google Drive could be a valuable tool for your business.
12. Google Forms
Forms and surveys are an excellent way to gather feedback from your customers to improve your products and services for an even better consumer experience. And with Google Forms, it's easier than ever to create forms and surveys for both your team and customers.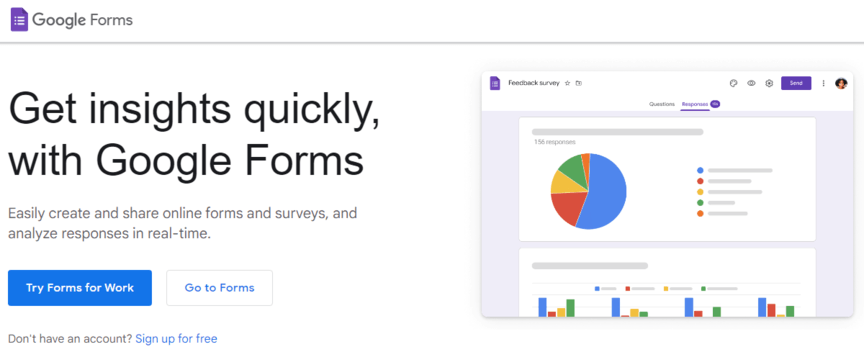 Google Forms also enables you to easily analyze your responses with automatic summaries and insightful data. Plus, this helpful tool makes it easy for customers to fill in your forms and surveys from anywhere and on any device.
13. Google Mail
Do you need a new email system that keeps your inbox organized? Then Google Mail, or Gmail, could be the perfect solution for you.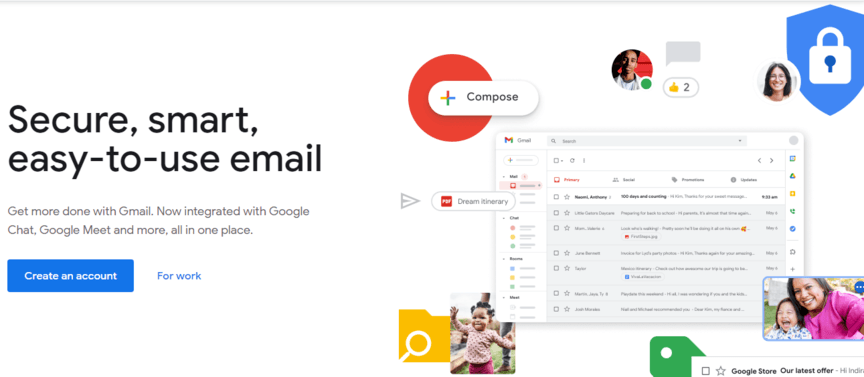 With Gmail, you can create filters to automatically sort through your inbox and keep it clean. Plus, you can create labels so you can organize your emails into categories or topics for easy access later.
14. Google's Mobile-Friendly Test Tool
With billions of consumers using mobile devices to purchase products and services, having a mobile-friendly website is a must. But how can you check if your website displays correctly on mobile phones? With Google's Mobile-Friendly Test Tool, of course!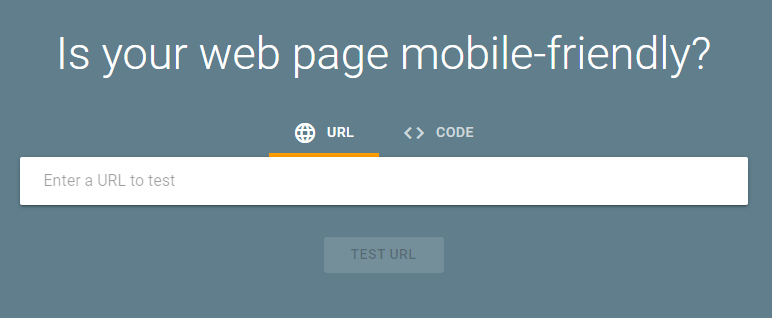 This tool will show you what your website looks like on mobile devices so you ensure your mobile visitors have a positive experience on your site. The Mobile-Friendly Test Tool will also highlight any problem areas that occur so you can improve your website for mobiles and earn more web traffic and sales in the process.
15. Google PageSpeed Insights
How fast your web pages load can impact your user experience and search engine rankings. To keep consumers on your website for longer, ensuring your website loads quickly is essential. With Google PageSpeed Insights, it's easy to improve your page load speed.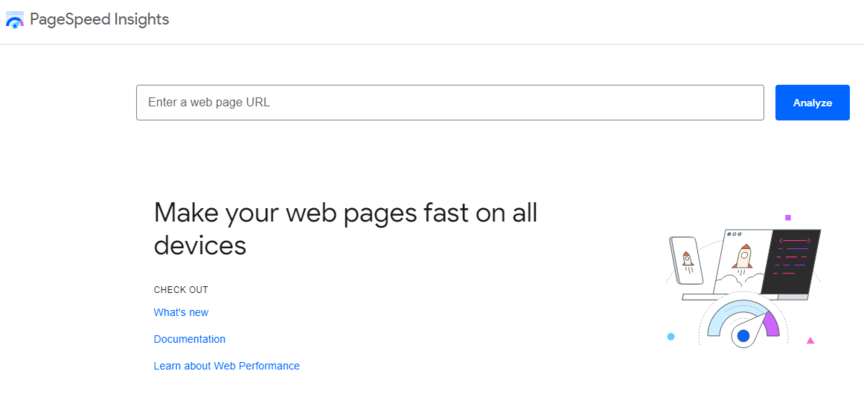 This handy tool from Google enables you to see your current page load speed and receive suggestions to improve your website load times. And as a result, you can deliver a better user experience for your visitors.
16. Google Podcasts
Does your business have a podcast? Then you'll need to check out Google Podcasts!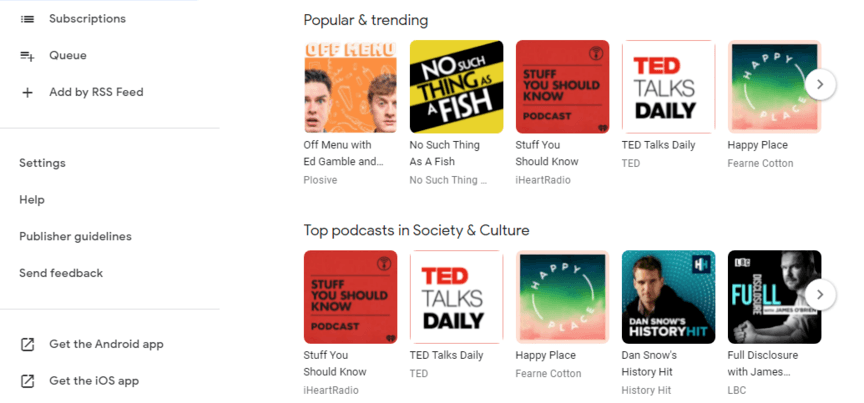 By publishing your podcast on Google Podcasts, you can expand your reach to boost your brand awareness and online visibility! And you'll be able to easily manage your episodes and view essential audience data to improve your podcasts in the future.
17. Google Search Console
Google Search Console is another excellent free tool for businesses. With Google Search Console, you'll have access to tools and reports that help you measure and improve your website's performance in Google search results.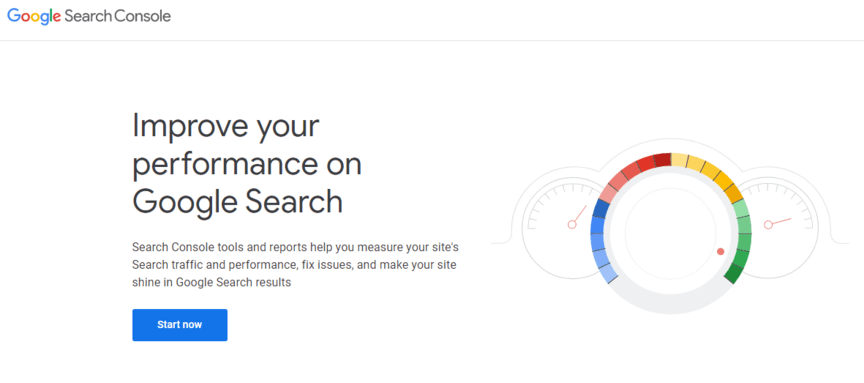 Google Search Console enables you to:
If you want to drive more traffic to your website and improve your search engine rankings, using Google Search Console is essential.
18. Google Sites
With Google Sites, building your own website is easy. Use Google Sites to create project hubs, sites for your team, public-facing sites, and more.

With Google Sites, you can:
Choose from several layouts, backgrounds, and themes
Set up site navigation
And more!
If you're just getting started with a website for your business, then Google Sites could be a perfect tool for you.
19. Google Translate
Next on our free Google tools list is Google Translate. Google Translate is the perfect solution if you ever run into a website, comment, or blog post in another language. Plus, you can use it to promote your brand internationally.

Simply copy and paste the text into Google Translate and select your desired language. And because this tool has a handy language auto-detect feature, you don't need to know the language from the original text to translate it.
20. Google Trends
Have you ever wondered which searches on Google are the most popular? Wonder no more with Google Trends.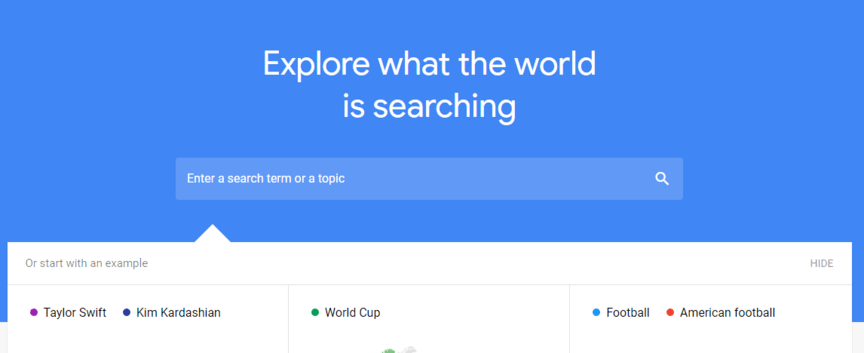 With Google Trends, you can view traffic trends by searching a specific domain. Plus, you can view data for keywords to help you identify the best words and phrases to target for your marketing campaigns.
21. Google Voice
Do you need to manage your business phone calls and messages across multiple devices? Then checking out Google Voice is a must.

Google Voice enables you to access your phone calls and messages on any device in any location. Plus, this handy tool can even transcribe your voice messages automatically.
And as a bonus, you can use Google Voice to set up different phone numbers for your various web pages so you can easily track the sources of your calls and leads.
22. Google (owned) YouTube
If your business is currently implementing a video marketing strategy, using YouTube to share your videos is essential.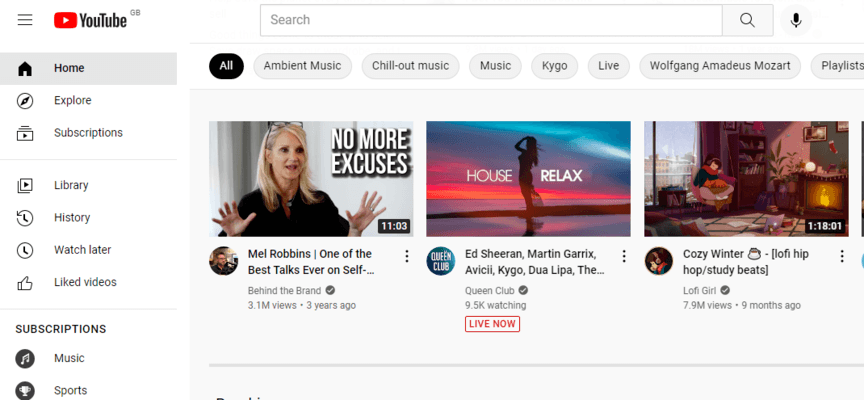 Owned by Google, YouTube is one of the most popular video streaming platforms online. With millions of active users, YouTube is an excellent way to promote your brand, products, and services to more users online.
You'll also be able to view valuable audience metrics and data to help you improve your video marketing campaign. Plus, since YouTube videos appear in search results, you can also boost your search engine rankings.
We foster and form long-term partnerships so that your business has long-term results.
Over 90% of WebFX clients continue partnering with us into year 2 of their campaign.

Hear From Our Happy Customers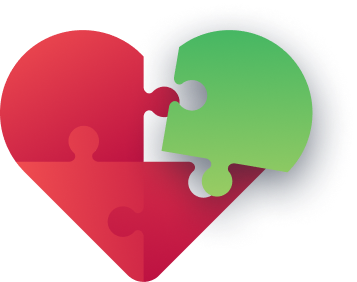 Use the best Google tools effectively with WebFX
Now that you've found many helpful Google tools that can ramp up your marketing campaigns, don't stop there. Using them effectively is the key to unlocking more sales and revenue for your business — and that's where WebFX can help!
At WebFX, our award-winning team of experts has more than 25 years of experience implementing and managing digital marketing strategies that have driven more than $3 billion in revenue for our clients.
We can create, implement, and manage effective digital marketing strategies for your business so you don't have to juggle multiple tools all at the same time. Plus, you'll have access to our in-house marketing software, MarketingCloudFX, to maximize your revenue and track your campaigns and data all in one place.
Speak with one of our strategists today by calling 888-601-5359 or contact us online to start growing your business today!