August 8, 2023
11 minute read

Sina is a marketing expert who specializes in SEO, AI, and digital marketing content. With over five years of experience, she's written hundreds of pieces, spanning a variety of topics and industry niches. She loves combining her strong eye for detail and passion for storytelling in her work. You'll find her fruit picking or horse riding at the local farm when she's not writing.

What is product feed management?
Product feed management is the process of managing and optimizing the data from different online platforms, including marketplaces and ecommerce websites, to market and sell items. It entails arranging product information, ensuring it is accurate and comprehensive, and structuring it by each platform's specifications.
You can control how your business items display on various platforms, ensuring the information is accurate and appealing. This gives potential buyers the information — thorough descriptions, high-quality photos, price details, and other pertinent information — they need to make wise purchase decisions.
But how can you get started?
Read this article to learn about product feed management, why it's essential, and the best tools to optimize your product feeds for different platforms. Here's an outline:
The first step to increasing your SMB's Amazon sales is getting a FREE proposal.
One of our experts will be in touch within 24 hours!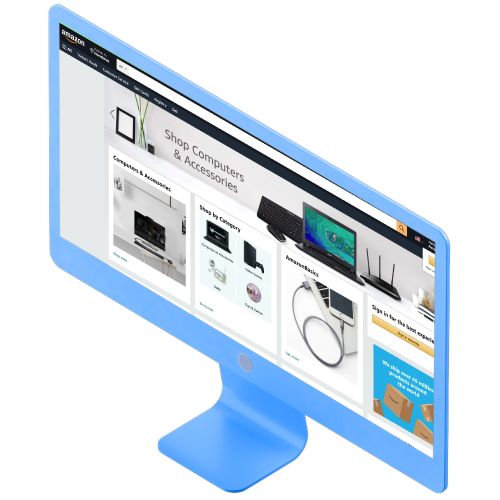 What is a product data feed?
A product data feed is a file that comprises all of the details about your products — names, descriptions, prices, photos, and other characteristics. It organizes your product information so various platforms and channels can easily interpret and process it.
You can upload product data feeds to various platforms, including:
Affiliate networks
Comparison shopping engines
E-commerce marketplaces
They are often in XML, CSV, or TXT formats. These platforms leverage the product data stream to show your items to potential buyers and provide them with the information they need to purchase.
What is product feed management?
Product feed management is the practice of managing and maintaining your product data feeds to ensure that correct and current information is being transferred to multiple platforms.
It entails structuring the feed per the platform's specifications, assigning product characteristics to the appropriate fields, and updating the feed regularly with the addition of new items or modifications to existing ones.
Why is product feed management important?
Product feed management is critical since it immediately affects your items' performance and exposure across several platforms. You can improve potential buyers' likelihood of finding your items by ensuring your product data feeds are correct and optimized.
Let's say you own an online store offering apparel and accessories through many channels. Effective product feed management would entail preparing your feed to meet the unique requirements of each platform, such as having the correct fields for product features such as size, color, and material.
Also, by often updating the feed with new goods or modifications to existing ones, you can ensure that every platform has the most recent and accurate representation of your inventory. This approach enhances your items' performance and exposure, eventually boosting sales.
Keeping information current fosters client trust and lowers the possibility of bad encounters from out-of-date or erroneous product facts. Also, effectively managing your product feeds can boost the effectiveness of your marketing initiatives and increase your return on investment (ROI).
Partner with a team of ecommerce masters!
WebFX campaigns have delivered more than 12,936,451 ecommerce transactions in the last 5 years
Read the Case Studies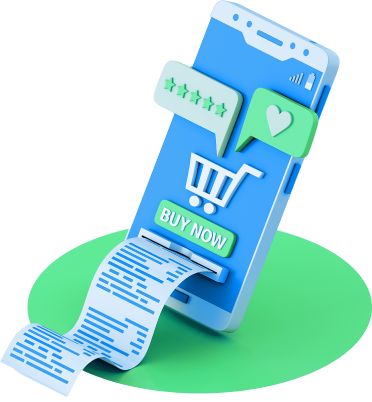 How to manage product feeds
Here are five ways you can manage product feeds:
Let's take a closer look!
1. Regularly update your product information
Ensure that the data in your product feeds are consistently updated with accurate and relevant information. Among them are:
Product descriptions
Prices
Availability
Any other relevant details
Consider setting a method or timetable for frequently reviewing and updating your product feeds to ensure accurate information. This would enhance the user experience and avoid potential consumer unhappiness or negative reviews brought on by inaccurate product information.
2. Optimize your product titles and descriptions
Use relevant keywords and persuasive wording to make your items stand out and draw potential buyers. While creating product titles and descriptions, think about performing keyword research to find the most relevant and often-used search phrases for your products.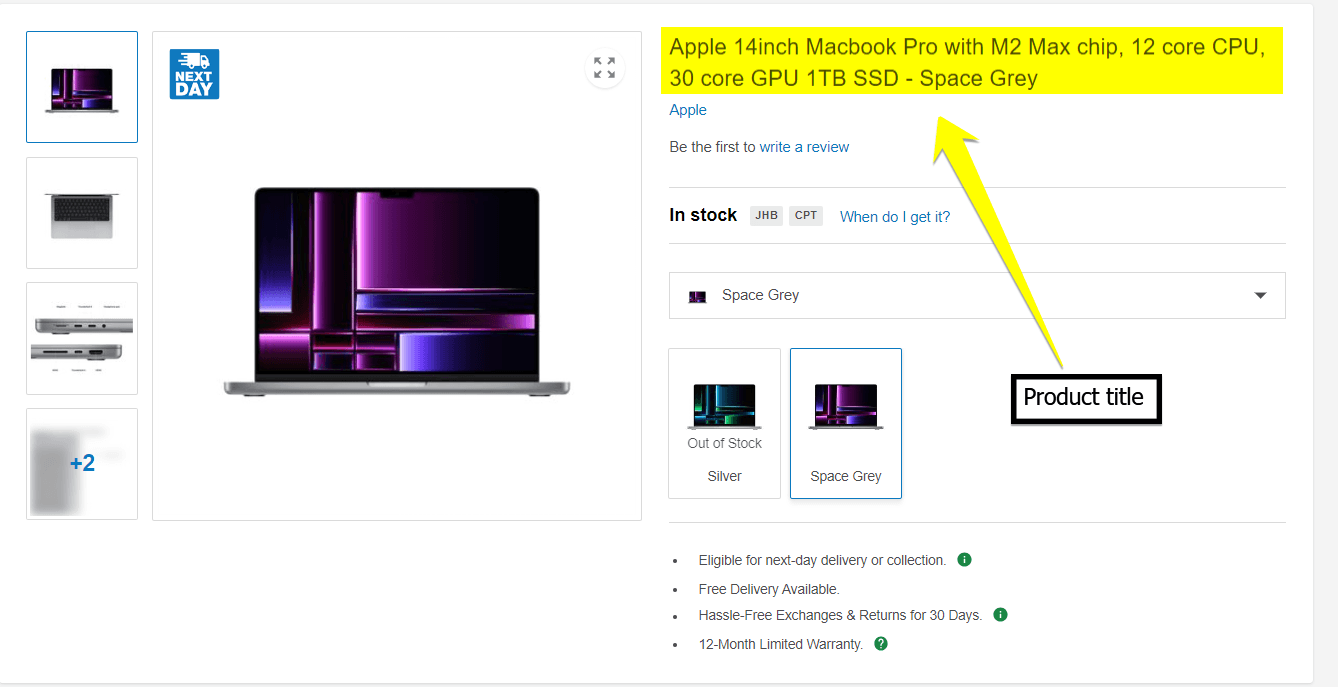 Your titles and descriptions should be:
Concise
Informative
Tailored to your target audience
This approach will encourage people to click on your listings and raise the visibility of your items in search engine results. To draw in your target audience, emphasize your items' benefits and distinctive selling aspects. Improved product names and descriptions may significantly improve your chances of generating more traffic and conversions.
3. Categorize your products effectively
Create distinct product categories and subcategories to help clients locate what they are looking for. This method will enhance your website's overall navigation and user experience. To prevent misunderstanding, think about creating a logical hierarchy and utilizing distinct labels for each group.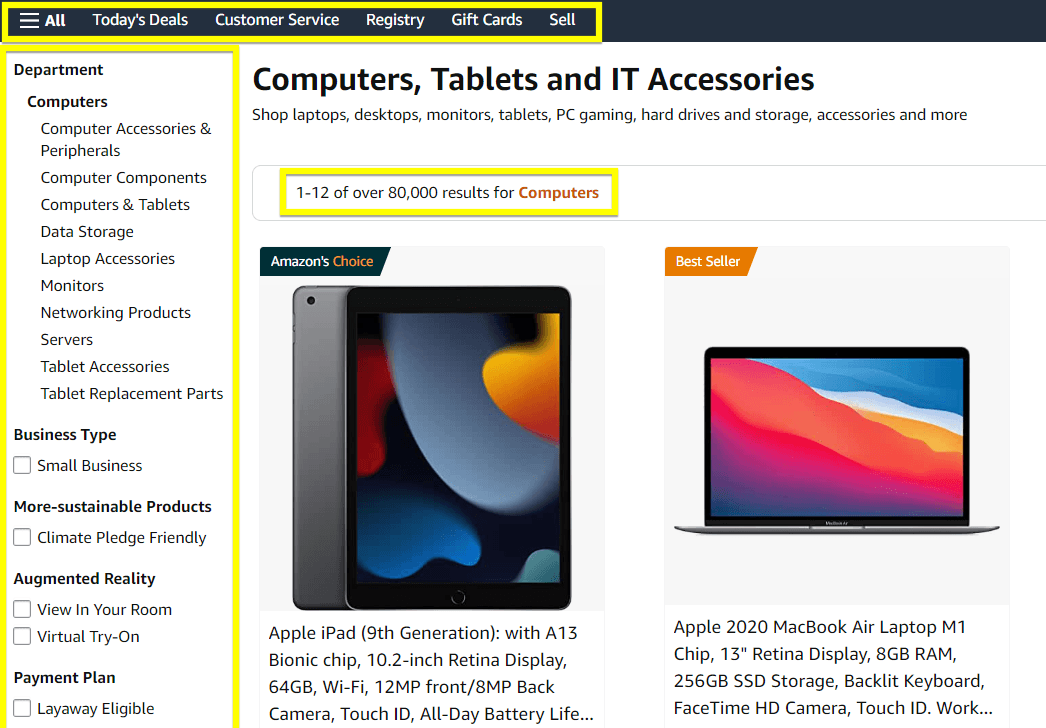 You can significantly improve the customer experience on your website by accurately classifying your items. Customers are likely to purchase when they can quickly locate what they want. Also, adding filters and sorting options can enhance your items' searchability and enable buyers to narrow their searches and find what they need.
4. Enhance product images and videos
Visuals of the highest caliber are essential for grabbing internet buyers' attention. Invest in expert product photography or produce eye-catching videos showing your items from various perspectives. Ensure the photos accurately represent the product and include close-ups of any crucial elements.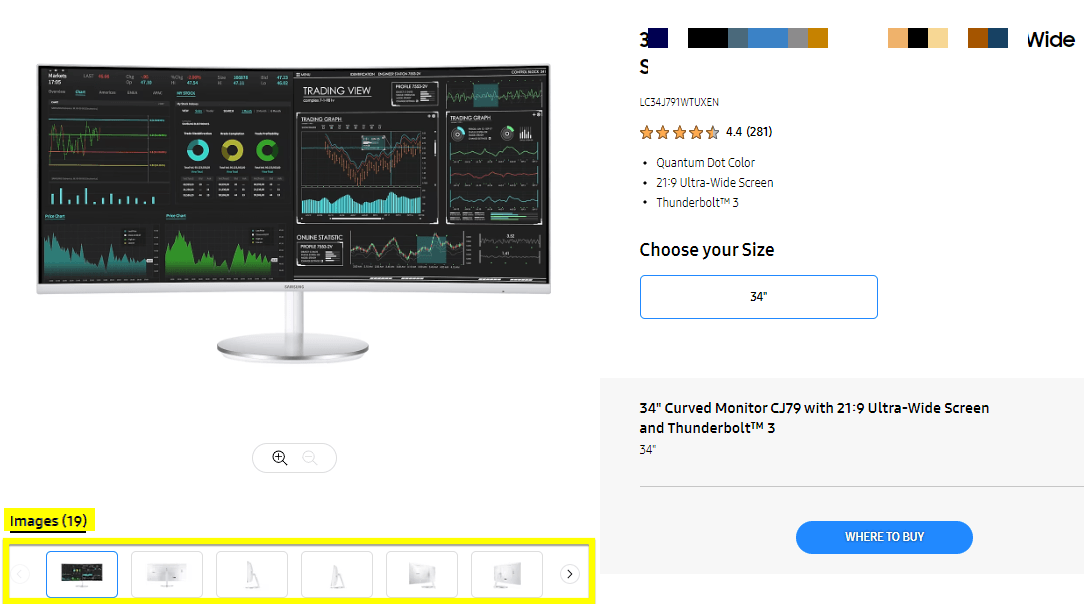 This will lessen the risk of returns or consumer unhappiness and assist customers in making wise purchase selections. To create a more engaging shopping experience, consider using interactive components like 360-degree product views or zoom-in tools.
5. Provide detailed product information
When purchasing a product, customers want to learn as much as possible. Provide thorough product descriptions focusing on the most essential attributes, features, and advantages.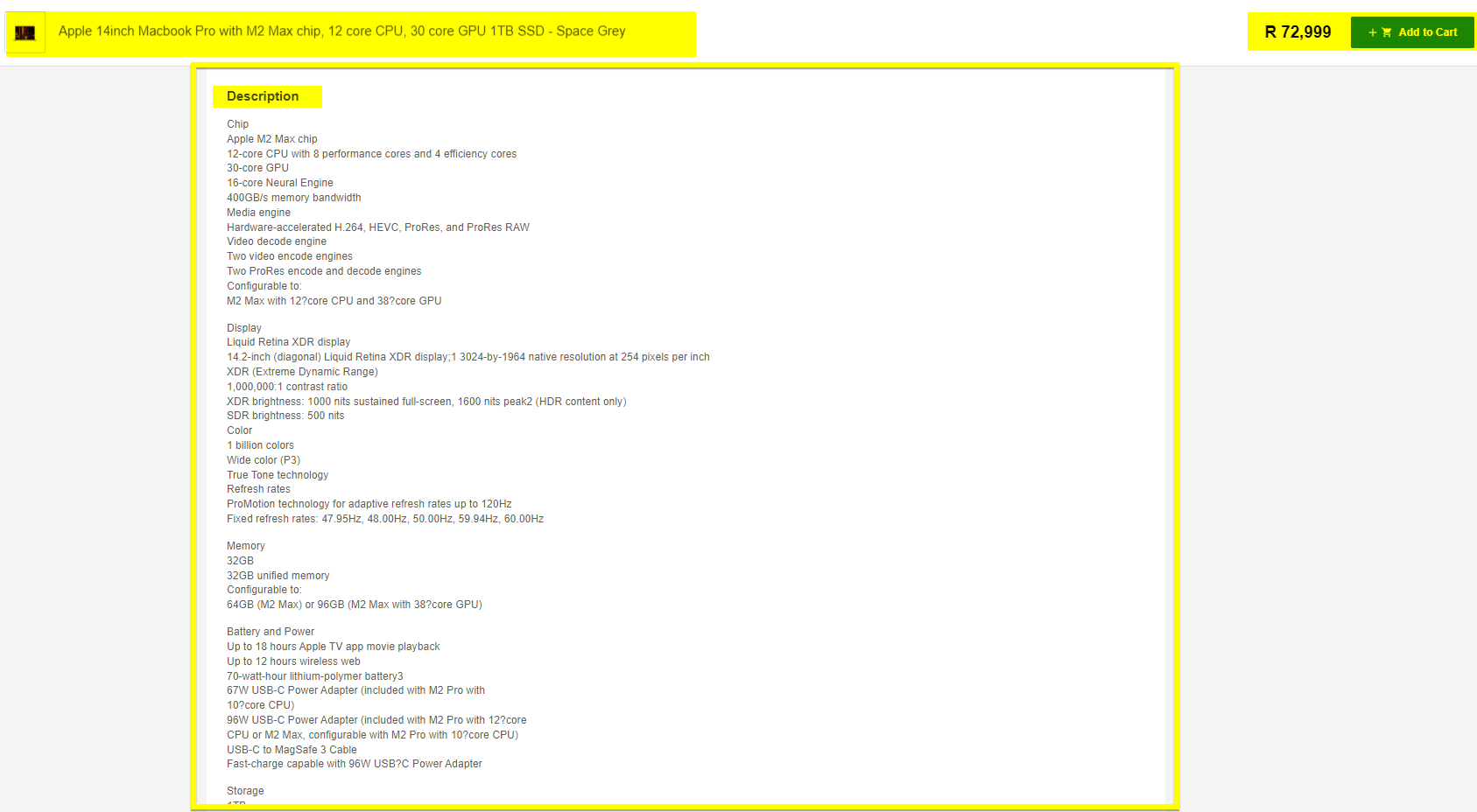 Consider providing:
Size charts
Measurements
Material information
Customers will be better able to make decisions, and there will be less chance of returns or dissatisfaction.
Consider adding client testimonials and ratings to improve the product details and inspire confidence in prospective customers. Giving specifics demonstrates your value for openness and client satisfaction, which may significantly boost your chances of closing a deal.
10 best product feed management tools
Here is a list of the top 10 product feed management tools that can assist you in efficiently managing your company's product feeds and raising client satisfaction:
1. Google Merchant Center
Google Merchant Center is a reliable tool that enables you to upload and manage your product data, making it simpler for your products to appear in Google search results.

Your business can enhance your product listings and attract a larger audience due to its user-friendly layout and robust features. Moreover, Google Merchant Center offers thorough statistics and insights that let companies monitor the effectiveness of their product feeds and make informed decisions.
2. Feedonomics
Feedonomics is another popular platform for optimizing product data for several internet channels, including Google Merchant Center.

It provides cutting-edge features, including:
Automatic feed optimization
Mass editing options
Real-time data synchronization
You can maximize your business's visibility and sales potential by using Feedonomics to ensure your product listings are consistently accurate and displayed on various platforms.
3. DataFeedWatch
DataFeedWatch is a potent tool enabling companies to quickly generate and improve product feeds for several web channels. It offers a user-friendly interface and comprehensive metrics to assist your company in monitoring the effectiveness of your product listings.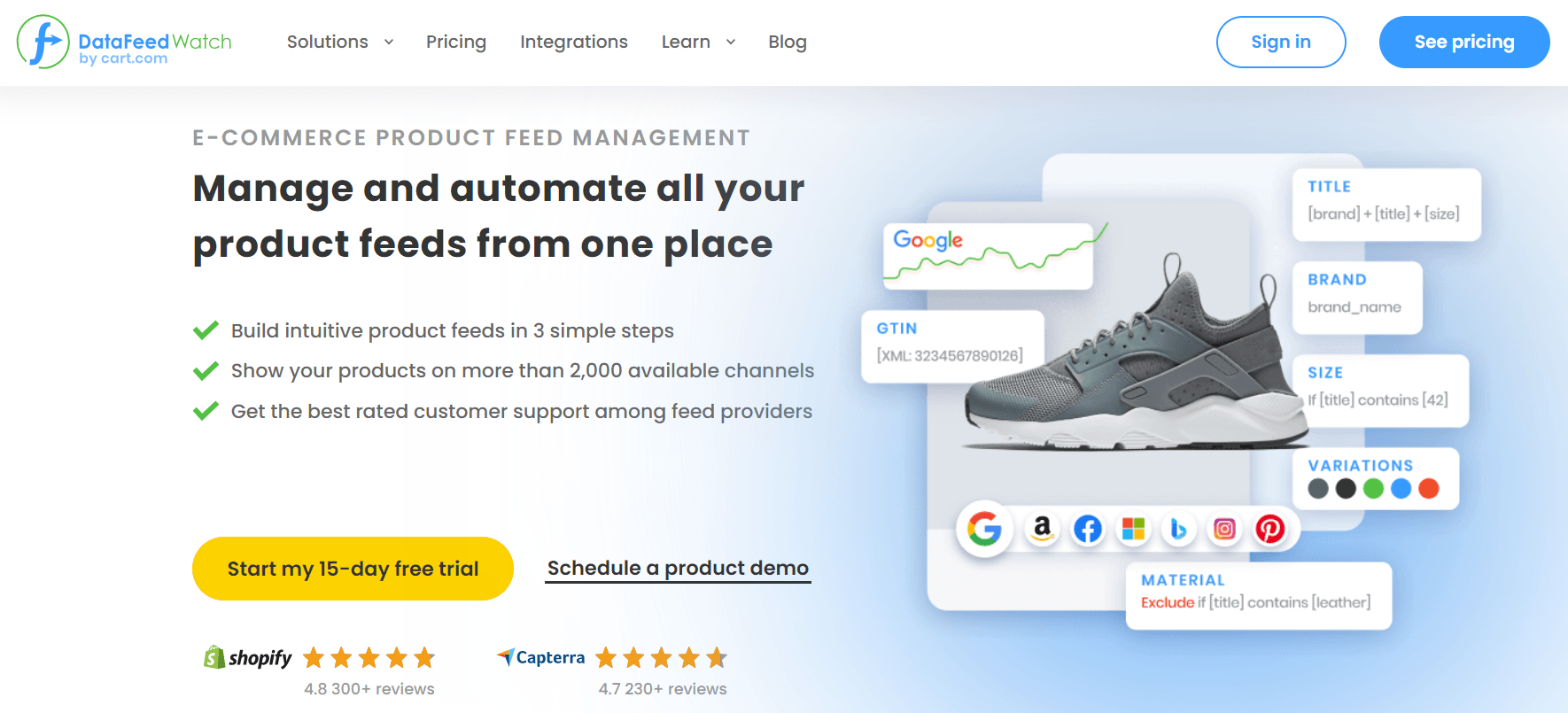 You can efficiently manage the feed optimization process with DataFeedWatch and increase your company's online visibility.
4. Shopping Feed
Shopping Feed enables companies to manage and improve their product data across several online marketplaces, including Google Merchant Center, without hassle. It has capabilities like automated feed updates, mass editing, and sophisticated performance metrics.

You can quickly update pricing or add new goods to their product listings using Shopping Feed, and you'll seamlessly synchronize these changes across all of their web channels.
5. GoDataFeed
GoDataFeed is a well-liked platform for managing shopping feeds that provide a wealth of options to assist companies in streamlining their product listings and maximizing their online sales. You can quickly import and manage their product data using GoDataFeed from various sources, including ecommerce platforms and marketplaces.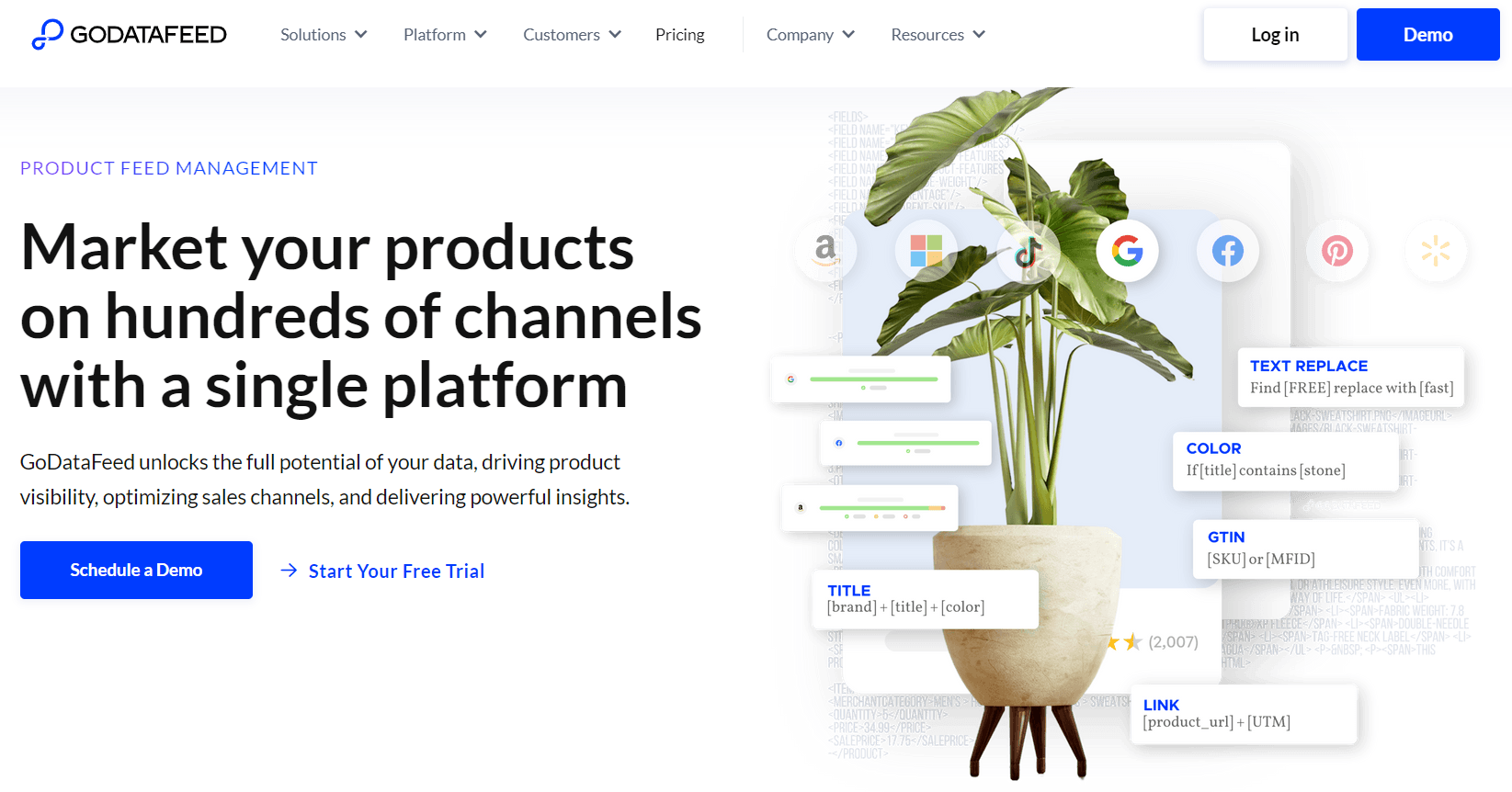 Moreover, the platform offers cutting-edge tools for keyword, title, and description optimization to raise search engine rankings and attract more prospective buyers — GoDataFeed interfaces with well-known advertising platforms like Facebook and Google Shopping.
6. ChannelAdvisor
Another potent tool for streamlining online sales and extending your company's reach is ChannelAdvisor. You can connect to several marketplaces — Amazon, eBay, and Walmart — using ChannelAdvisor, and manage their inventory and listings from a single dashboard.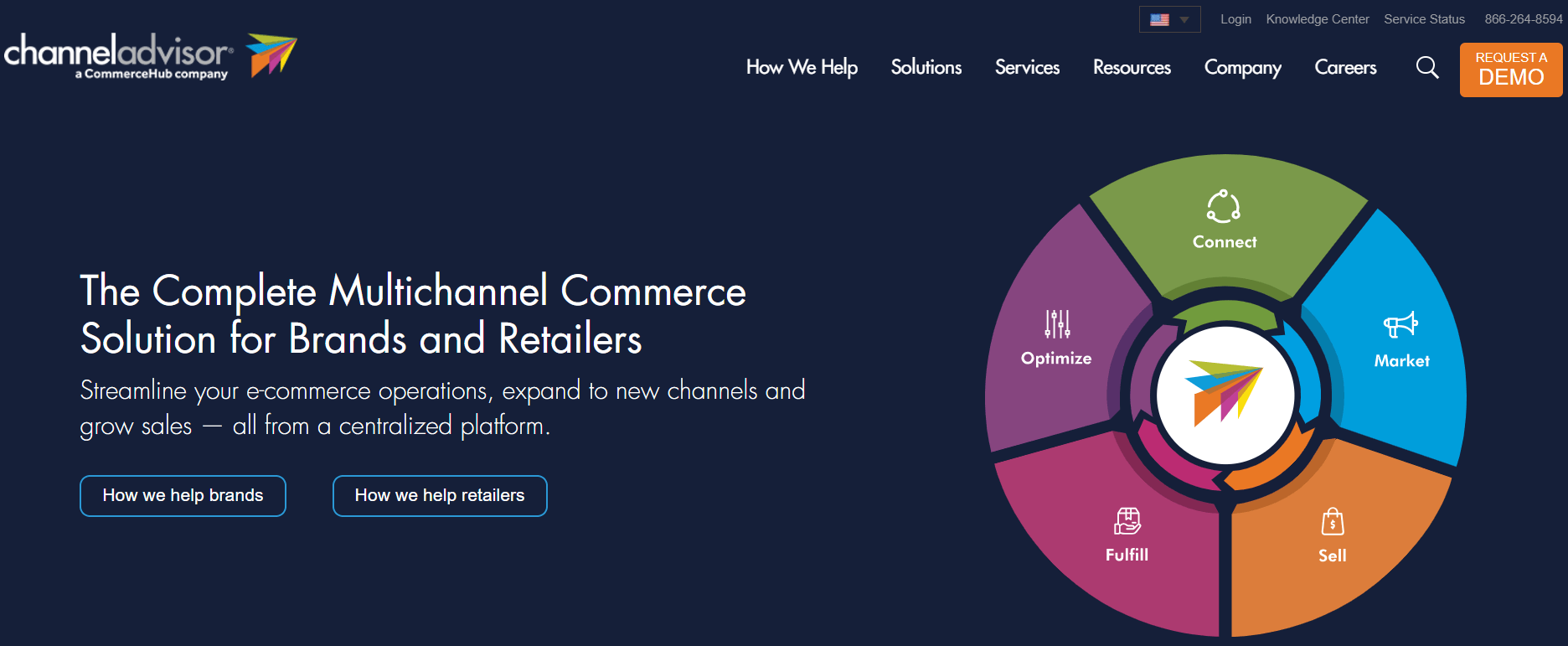 Your team can save time and effort by eliminating the need to update and monitor each marketplace manually. Furthermore, ChannelAdvisor offers sophisticated analytics and reporting tools that help you understand your company's sales success and make data-driven decisions to improve your online visibility.
7. Productsup
Productsup is another well-known ecommerce platform allowing your company to manage product data and distribute it across several channels. With Productsup, you can quickly import, optimize, and disseminate product data to several online markets and digital marketing channels.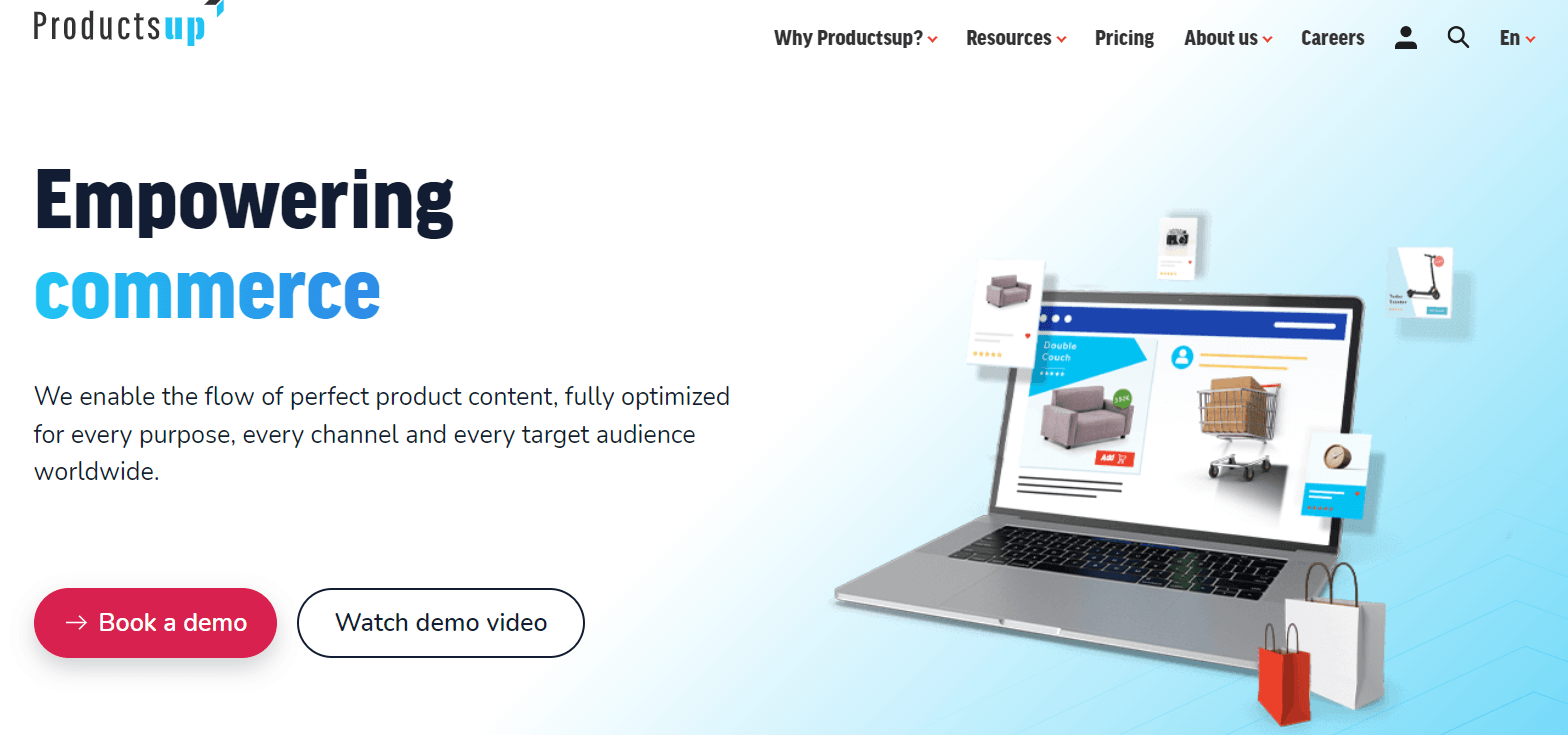 This enables your brand to reach a larger audience and guarantees that the information about your products is correct and current on all platforms. Moreover, Productsup offers substantial data transformation and mapping capabilities, enabling you to adapt your product data for each channel's requirements.
8. Lengow
Lengow provides businesses with a complete solution for organizing and optimizing their product data for smooth distribution across many channels.

The tool makes it simple for your company to connect to various marketplaces, comparative shopping tools, and affiliate networks, increasing their online exposure and sales potential.
Moreover, the platform offers sophisticated analytics and reporting tools that let companies monitor the effectiveness of their goods across various channels and make data-driven decisions to enhance their entire marketing strategy.
9. ExportFeed
ExportFeed enables companies to transmit their product data across several channels effortlessly. It has a user-friendly interface and facilitates connections with several online marketplaces, social networking platforms, and advertising networks.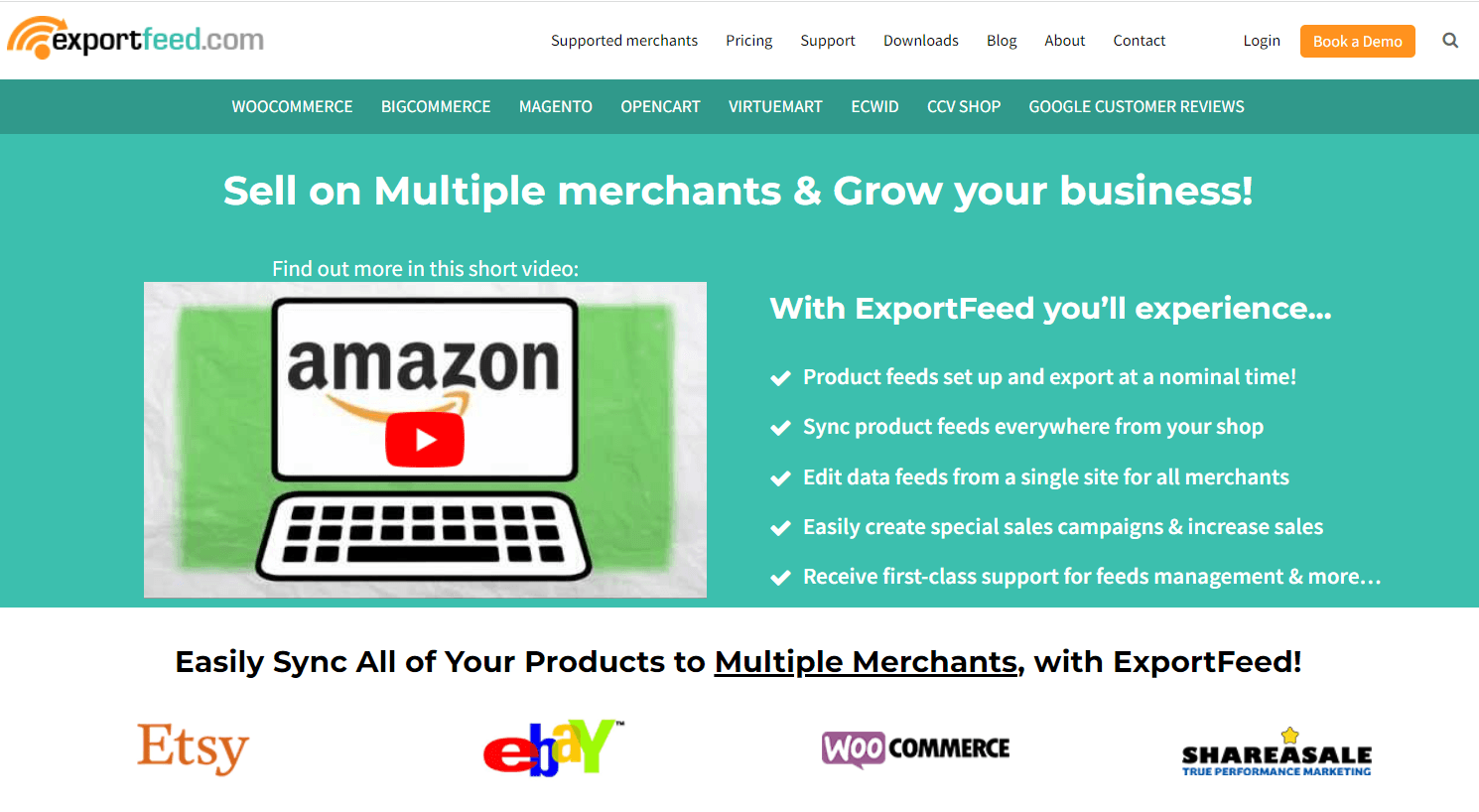 Your business can effortlessly manage your product listings using ExportFeed, improve your content exposure, and monitor your items' success in real-time. The platform also offers extensive analytics and reporting capabilities to assist firms in making wise decisions and enhancing their marketing initiatives.
10. SellerApp
SellerApp is an all-encompassing platform made especially for Amazon merchants. It provides a wide range of features and tools to assist sellers in streamlining their Amazon listings, boosting sales, and enhancing their overall performance on the site.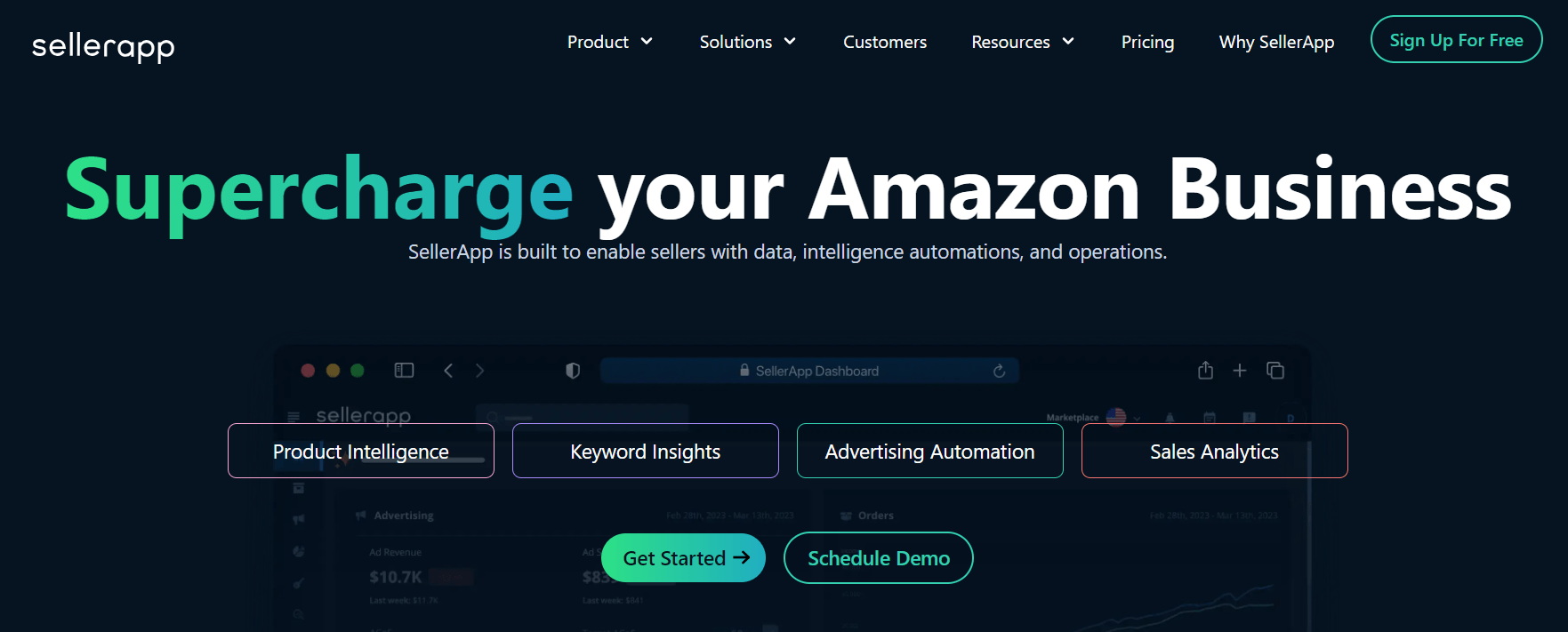 With SellerApp, you can watch your keyword ranks, keep an eye on your rivals, and assess the success of your products to make informed decisions. The software also offers helpful insights into customer patterns and behavior, enabling businesses to customize their marketing plans and increase sales.
Meet WebFX:
Your world-class, tech-enabled marketing agency with over 1.6 million hours of combined expertise.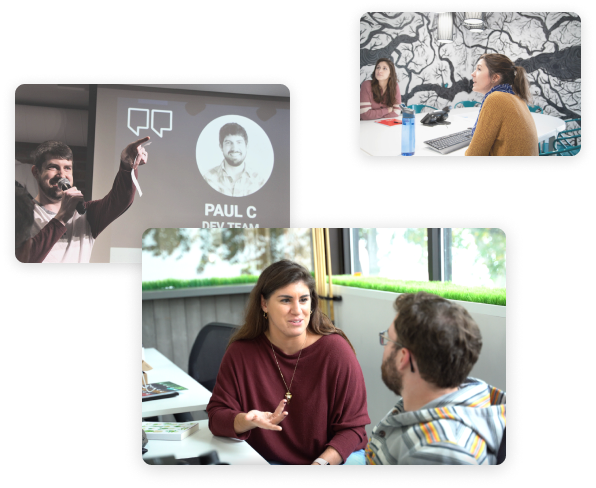 Get dealer inventory and shopping feed management services from WebFX
With our shopping feed management services, we can manage your inventory and product feeds to optimize your online product listings so you can enjoy increased sales. This all-inclusive solution supports your company's effective inventory management, ensuring prospects always see correct and current product information.
In addition, WebFX offers sophisticated reporting and analytics tools that let you monitor the effectiveness of your listings and take action based on data to increase their success on the platform.
Contact us online or call 888-601-5359 to learn how we can help optimize your company's online listings.
Sina is a marketing expert who specializes in SEO, AI, and digital marketing content. With over five years of experience, she's written hundreds of pieces, spanning a variety of topics and industry niches. She loves combining her strong eye for detail and passion for storytelling in her work. You'll find her fruit picking or horse riding at the local farm when she's not writing.

WebFX is a full-service marketing agency with 1000+ client reviews and a 4.9-star rating on Clutch! Find out how our expert team and revenue-accelerating tech can drive results for you! Learn more
Try our free Marketing Calculator
Craft a tailored online marketing strategy! Utilize our free Internet marketing calculator for a custom plan based on your location, reach, timeframe, and budget.
Plan Your Marketing Budget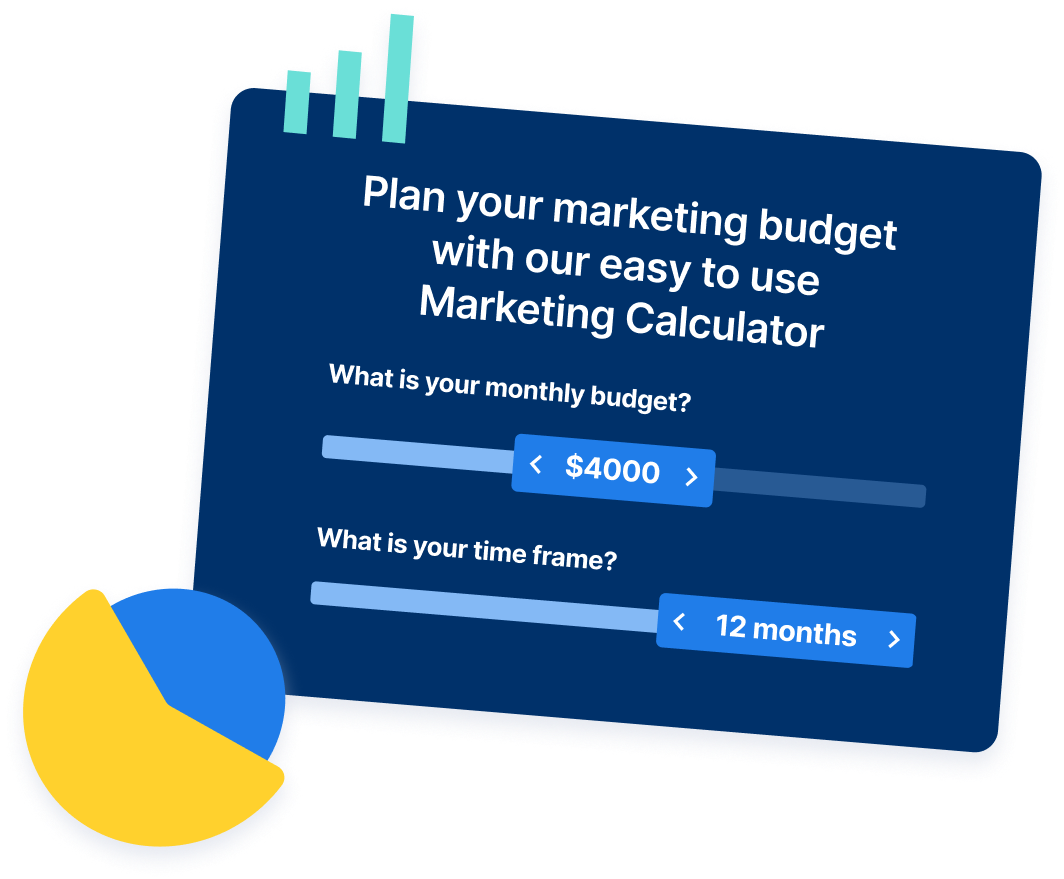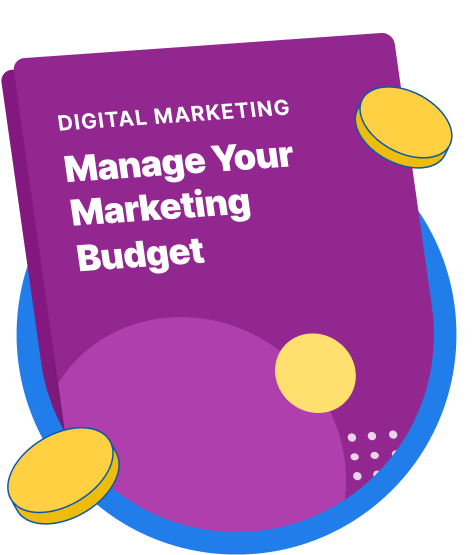 Maximize Your Marketing ROI
Claim your free eBook packed with proven strategies to boost your marketing efforts.
Get the Guide
Try our free Marketing Calculator
Craft a tailored online marketing strategy! Utilize our free Internet marketing calculator for a custom plan based on your location, reach, timeframe, and budget.
Plan Your Marketing Budget