Social media has over 5 billion active users worldwide. With so many people using these online platforms, many businesses understand the value of using social media to promote their products and services.
Social media is free to use and has a massive reach, making it an excellent platform to promote your dealership or distribution business. In this quick guide, we'll provide helpful information to start your social media marketing campaigns.
If you need professional help with your social media marketing, WebFX has over 25 years of digital marketing experience to help you use social media to the fullest potential. Contact us for more information today!
74% of people use social media when making a purchasing decision.
Make their decision easy with a stellar social media presence. See how your brand can level up by requesting a no-obligation proposal today.
One of our experts will be in touch within 24 hours!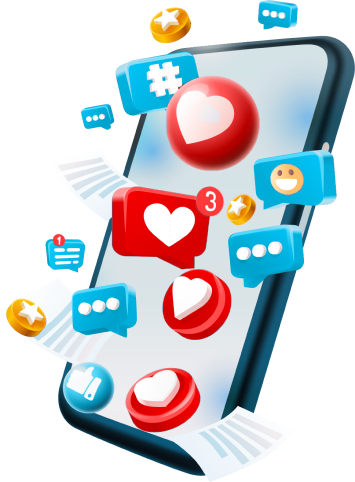 How can dealers and distributors use social media?
Social media for dealers and distributors differs significantly from personal social media use. Companies typically use social media in two main ways:
Social media marketing:

This

social media strategy

involves using digital platforms to connect, engage, and communicate with your audience. You can easily implement this strategy with no business costs.

Social media advertising:

Social media, like Google, allows for

paid business ads

. These ads reach users where they spend their free time and help expand your following.
Businesses often use both strategies, but if you're trying social media for the first time, you might consider social media marketing to start. You can add advertising strategies later as you master your online presence.
Why invest in social media for dealers and distributors?
Depending on your company's specialty, you may spend little time online. For example, a dealership primarily sells to customers by allowing them to view merchandise at a physical store. So why spend time on social media? Consider these benefits:
Better customer relations:

People often use social media to leave reviews, message businesses, and post about products. When you find and interact with customers online, they'll appreciate the personalized service.

More website traffic:

A

majority of shoppers do research on the Internet

before making an online or in-person purchase. Post about a product you sell with a link to buy it or promote a blog post on your website using social media to attract more customers.

Brand building:

Grow familiarity with your brand and see increased customer loyalty.

Free promotion:

Using social media marketing allows you to promote your business at no cost except time.
Social media tips for dealers and distributors
Social media brings clear benefits to dealer and distributor businesses, and you can experience these advantages using a few tips. The following five strategies will help you start your social media marketing today.
1. Choose the best platforms
You'll see the best social media results when you optimize your efforts based on industry. This optimization starts with choosing the right network for your business.
The best social media network for dealers and distributors is Facebook. This network has the most extensive customer base and balanced demographic distribution, meaning you can reach almost any prospect using this network.
If you distribute your goods to other businesses rather than consumers, LinkedIn might provide better business opportunities. This platform helps you develop more professional social media relationships, and users often respond well to business-to-business content.
2. Plan your posts
Preparation is key — especially when it comes to social media marketing. To succeed on social media, you should develop a clear plan and execute it faithfully.
Start by identifying the business goals you want to achieve. You may desire to grow brand awareness, increase website traffic, or accomplish another objective. With your goal in mind, start learning more about your customers and competitors to develop a winning strategy.
Then, create content and publish it consistently to keep your followers engaged. Content may include pro tips related to your industry, staff features, client shoutouts, or national holiday posts. You may also feature promotional content, but keep it minimal to avoid losing interest.
3. Respond to comments, questions, and reviews
People often use social media to promote businesses they love or share poor service experiences. When you encourage open communication between your dealer and distributor business and your customers, you'll create brand loyalty and reduce negative business narratives online.
Set aside time to answer direct messages, comments, and questions. Consider using a social listening tool to make this job more manageable. Social listening tools monitor brand mentions across multiple platforms so you learn how customers feel about your business and incorporate changes to address customer complaints or concerns.
4. Use photos and videos
People engage more with posts that feature multimedia content like images and videos. For example, 90% of users say video helps them make purchase decisions.
Use photos to show a behind-the-scenes look at your business's operations or showcase new products. Make videos that give more in-depth information and showcase your business's personality.
Even without a photography background, you can make stunning visual content for social media by using online photography tips to increase your skills.
5. Try paid advertising or promotion
Social media marketing involves free techniques and often brings measurable rewards over time. Social media advertising works well for increasing awareness or earning short-term business gains. Often companies who use social media utilize both strategies for the best success.
If you've made posts that didn't get the attention you thought they would, consider using promoted posts. Facebook and other platforms offer this advertising opportunity where you pay to "boost" previous posts so they appear to a wider audience.
You might also use paid advertising on social media. This technique involves creating new marketing materials rather than using past posts. Your ads will appear in home feeds and other locations with a "Sponsored" tag, but otherwise look similar to regular posts. Using social media advertising tools lets you tailor campaigns to reach a very specific audience, increasing your chance to gain new followers or sales.
Meet WebFX:
Your world-class, tech-enabled marketing agency with over 1.6 million hours of combined expertise.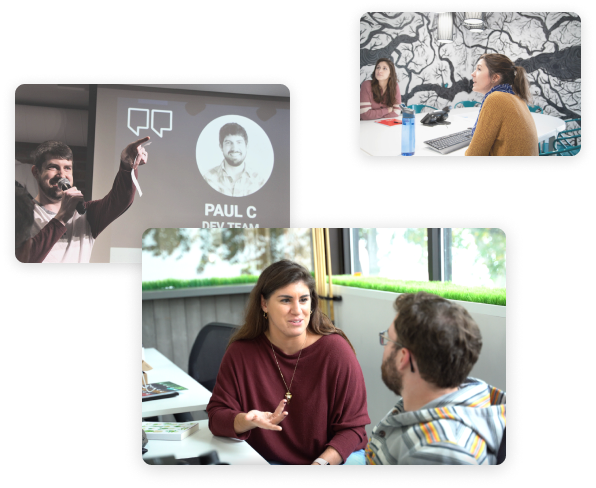 WebFX handles your social media
While social media offers free advertising for your dealer and distributor business, it also takes time to perfect. If you need help with your social media strategy, reach out to WebFX.
With social media management and advertising services, we'll help you use social media to the fullest potential. We have over 500 subject matter experts, so we'll pair you with a team that understands your industry to give you the greatest return on investment.
To inquire about social media for your business, contact us online or call 888-601-5359 to speak with a strategist today!
Increase your leads, sales, and revenue with digital marketing
Find Us Driving Revenue Nationwide