Social media has evolved past personal anecdotes into a powerful marketing tool. If you want to keep up with competitors and build your EdTech company's reputation, what better place to do it than social network channels?
Social media for EdTech uses social networking channels for advertising and marketing your products and services while building brand awareness. Whether you want to run a targeted ad campaign or simply connect with your audience, you can accomplish that goal with social media.
This page will cover the following topics:
What is social media for EdTech?
Benefits of social media for EdTech companies
Examples of social media for EdTech
Why work with a social media agency
Keep reading to learn more. Or, if you want to get into your social media marketing campaign immediately, call 888-601-5359 today!
74% of people use social media when making a purchasing decision.
Make their decision easy with a stellar social media presence. See how your brand can level up by requesting a no-obligation proposal today.
One of our experts will be in touch within 24 hours!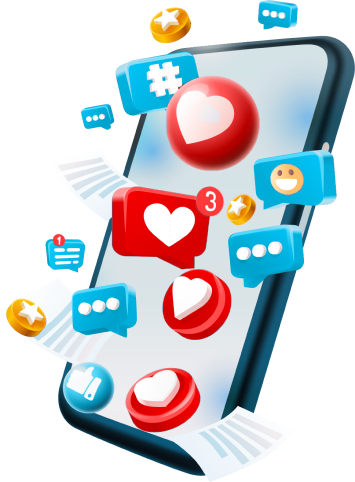 What is social media for EdTech?
Social media for EdTech is the process of using social networking sites to promote your company, products, and services. With social media, you can:
Run targeted advertising campaigns
Speak directly with leads through comments or direct messages
Share updates, tips, and outbound links to your website
Social media works for EdTech companies who offer services, software, and more. With several social networks out there, you can create a custom plan that works for your business and audience.
Benefits of social media for EdTech companies
Did you know that 91% of companies use social media? That includes EdTech companies. If you aren't active on the platforms that your audience uses, you could be missing out on conversions.
Here are a few reasons why other companies in your industry use social media:
Connecting with your audience: With social media, you can talk and connect with users much more easily than you could through email or your website. You can also improve customer service — 47% of customers reach out to brands on social media with questions.
Building your reputation: When you share content and talk to users, they will remember your brand even if they don't convert immediately. You can get your name out there and help people find you easily.
Earning more revenue: As people find your social accounts, they can connect with you for quotes or go to your website to learn more. You can add links and descriptions for your products or services in your bio and the shopping section of the apps.
Standing out from competitors: Social media gives you a chance to show what makes your company unique. You can highlight your brand's language, goals, vision, and more to set yourself apart from other EdTech companies.
Above all, social media is a flexible tool that lets you connect and sell to your target audience. While you can use other digital marketing tactics for EdTech, you can also boost your overall approach by investing time and money in a social media strategy.
Examples of social media for EdTech
So, how are other companies using social media? Let's look at some examples of social media for EdTech from other businesses in the industry!
Facebook
Facebook is a multifaceted platform that lets you reach fellow businesses, educational institutions, and individual consumers. With Facebook, you can share photos and videos, livestream from anywhere, link to your website, and even use the shopping feature.
Your profile should reflect your branding and explain who you are with a few key details: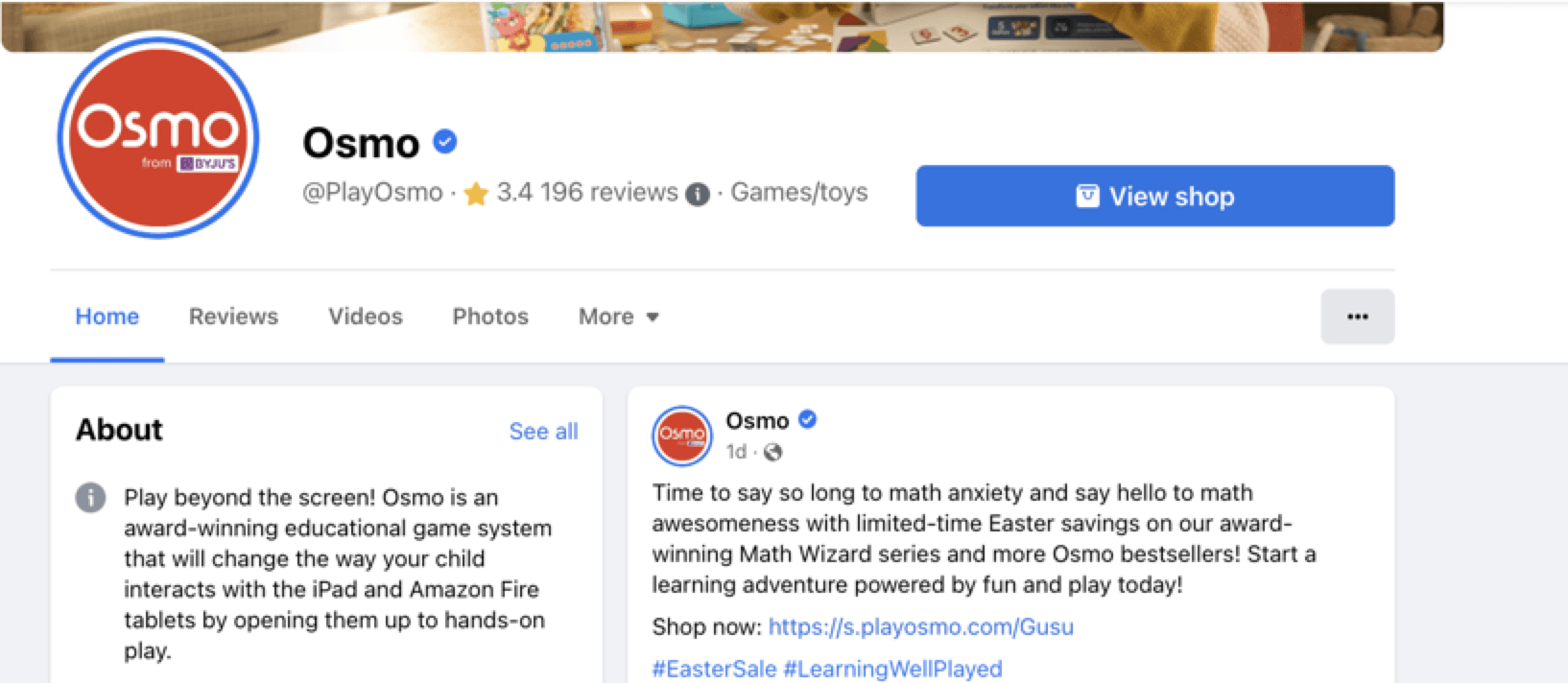 A Facebook profile can help you advertise products and services to your audience. You can also use it as an informational hub to share news and keep prospects up to date with your company.
LinkedIn
LinkedIn is the ideal business-to-business (B2B) social media platform. If you offer services specifically for other companies or educational institutions, LinkedIn is a great place to connect with others.
Your profile will look more like a resume to stick with the business theme: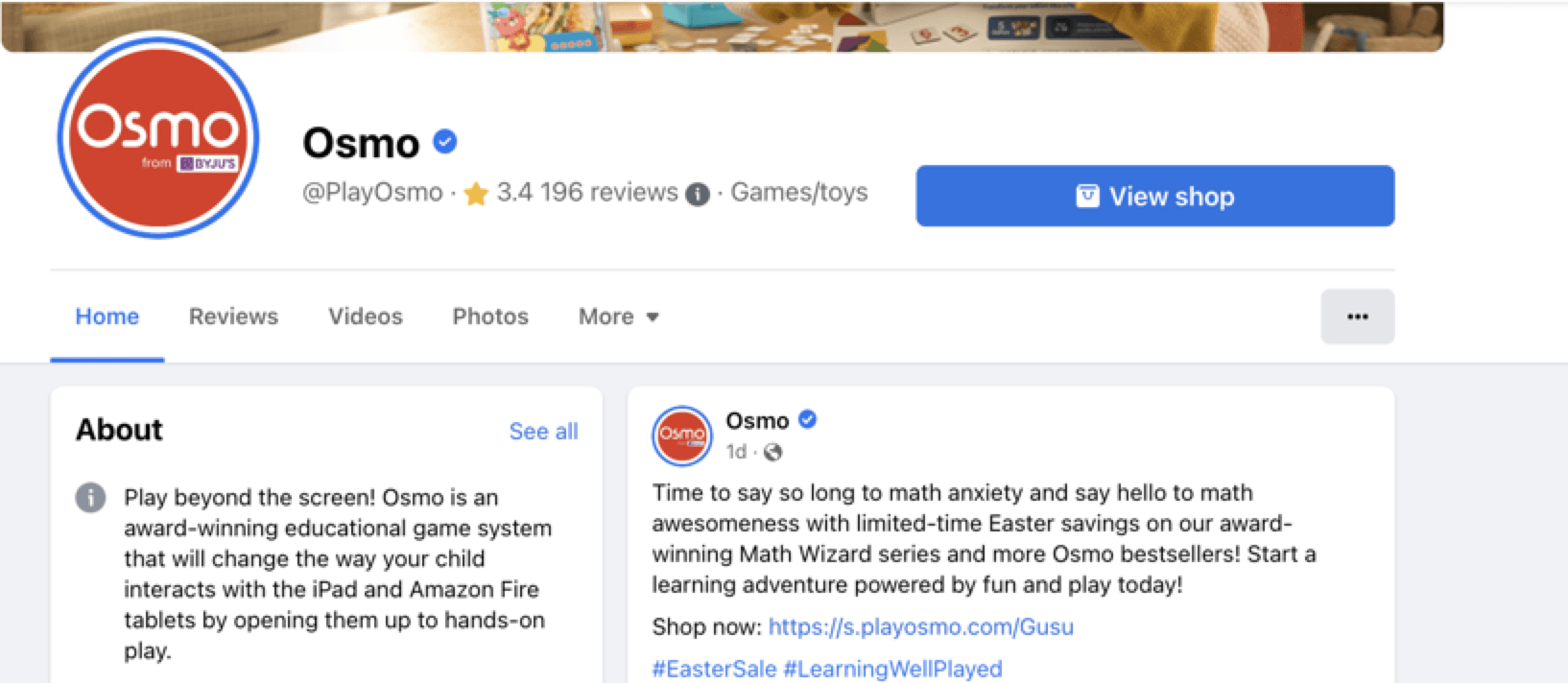 Your posts can be related to company updates, sharing news from other sources, and inviting people to visit your website: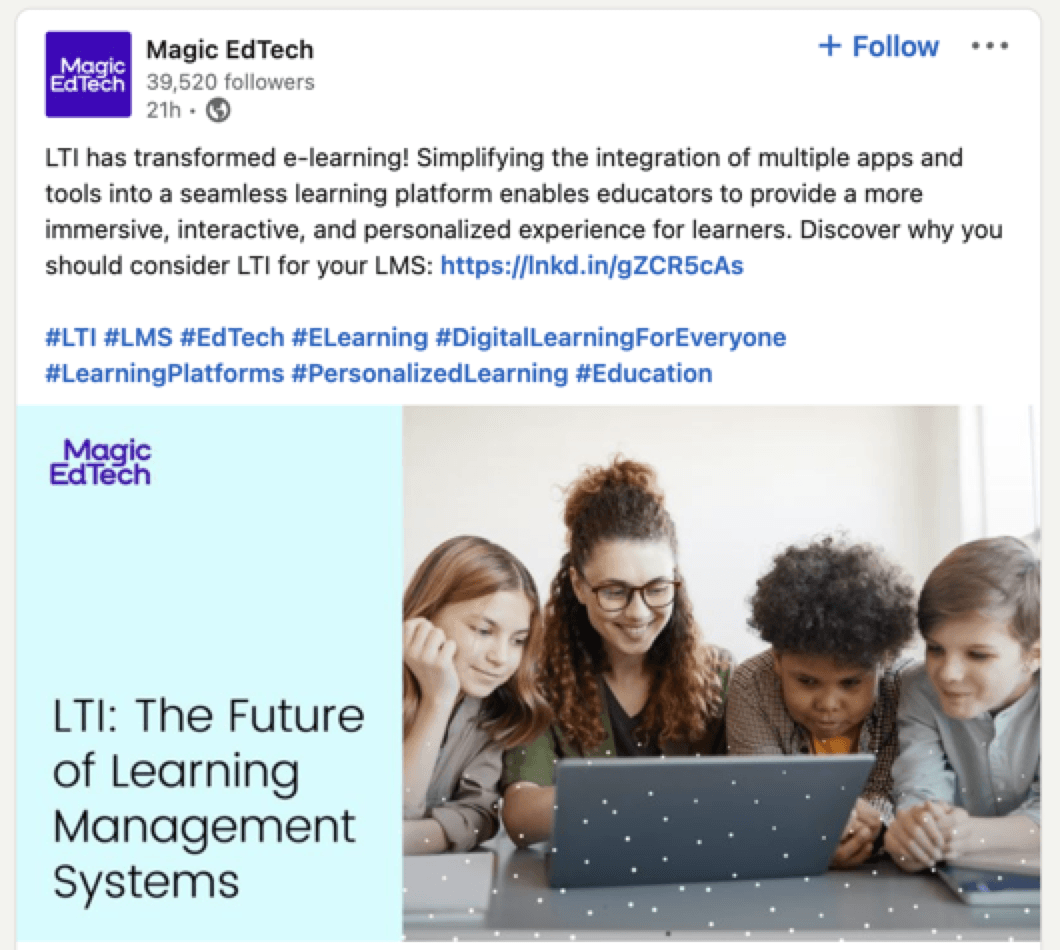 Like Facebook, LinkedIn gives you options with the media style you post. You can upload videos, photos, or text updates, and you can also share content from other companies.
YouTube
Our last example is YouTube, the video-sharing platform that lets you post both long- and short-form videos to your channel: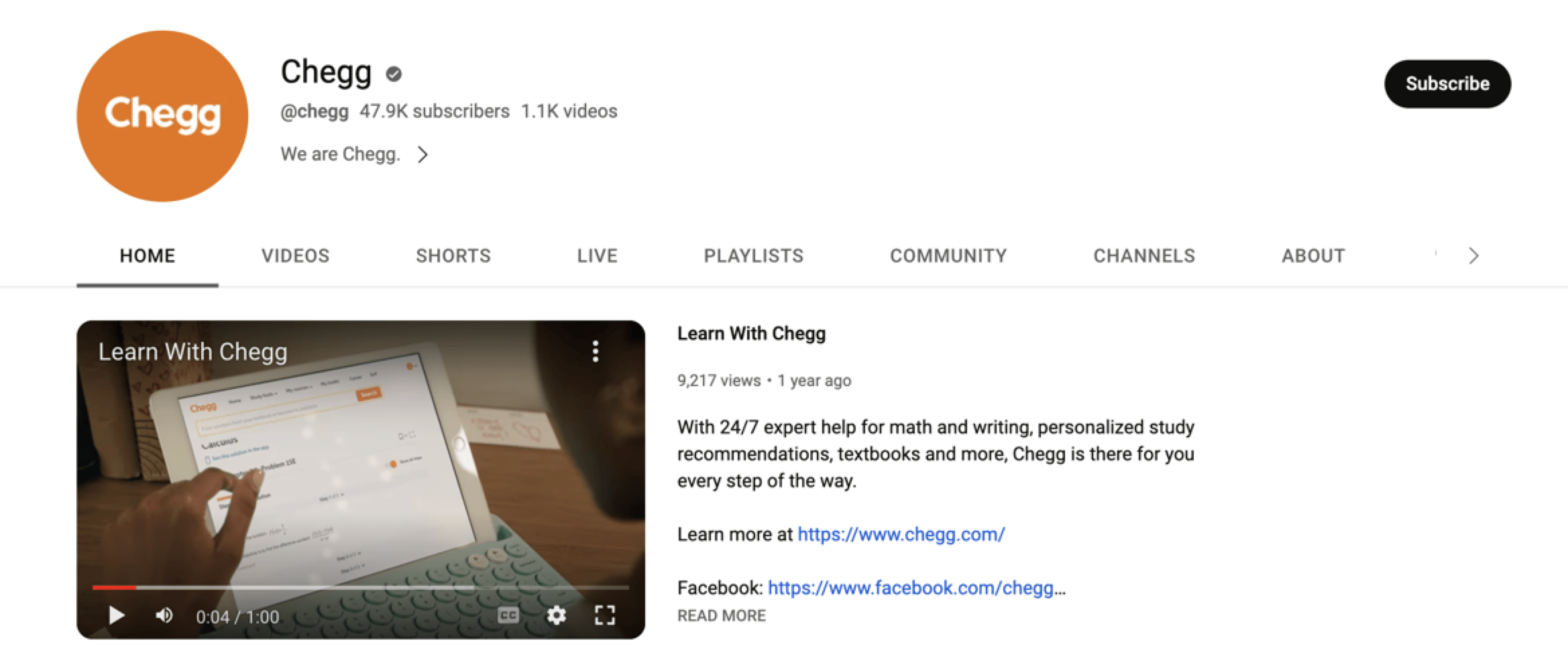 Regardless of your audience, YouTube can be a great place to share video content demonstrating your product or services. How-to videos, in-stream advertisements, and company media are all options for your YouTube campaign.
Why work with a social media agency
A social media agency is an organization that manages social media campaigns for businesses. With a social media agency on your side, you ensure better results for your social media campaign.
Let's say you want to start your social campaign and do it all in-house. Depending on your existing team and funding, you will have to plan your posts, create them, schedule them, reply to comments and questions, and be active on the platform.
Some benefits to working with WebFX, a social media agency, include:
Custom social media posts with videos, photos, and graphic design
Scheduled campaigns that highlight your company branding and updates
Managed social accounts, including comments and messages
Improved results while you focus on running other business aspects
If you don't have the resources in-house, you'll have to hire people to help. When you choose an agency like WebFX, you know you're working with professionals with experience handling social media campaigns for companies across the world.
Growing your social presence with WebFX is a walk in the park.
"WebFX allows growing your social media platforms to be stress-free! They are knowledgeable and adapt to your company needs!"
Learn More About Our Social Media Services

Want help managing your social media campaign?
If you want to give your social media approach a boost, working with WebFX will help you streamline the process. WebFX is a leading provider of social media services for small- to medium-sized businesses across the nation — including edtech companies.
We have created 165,000 social posts for our clients across 154 different industries. With WebFX, you get revenue-driving campaigns that earn clicks, follows, and conversions.
Ready to get started? Contact us online to get a quote and see what social media can do for your business!
Increase your leads, sales, and revenue with digital marketing
Find Us Driving Revenue Nationwide