As a custom home builder, your top priority is creating homes that will make your customers happy. But you know that if you can't reach new customers, you'll never be able to see your business grow.
Over the course of researching online marketing methods for home builders, you may have encountered SEO, or search engine optimization, and may be wondering if this is a viable method for you.
If you're looking to acquire new leads and customers by increasing the visibility of your website, then home builder SEO is the right choice. It's more cost-effective than traditional marketing methods, and has a higher ROI.
Let's take a closer look at how SEO for home builders works, how you can use SEO, and why home builders should think about hiring an SEO company to manage their online presence and reach more potential customers.
Get started with professional SEO services now by calling us at 888-601-5359 or contacting us online today!
What is SEO for home builders?
Search engine optimization for home builders refers to the practice of improving a website's content, code, and authority so that it has a better chance of ranking highly in search engines.
SEO is multi-faceted in that there's not one thing you can do to improve your site's ranking – rather, there are many things you can do.
Some of the strategies that are a part of SEO include:
Keyword research
Redesigning your website so it is responsive and mobile-friendly
Making your pages load faster
Asking other websites to link to yours
Adding your business to Google+ and Google My Business
These are just a few examples. Because Google's ranking algorithms are so complex, there are many things you can do to improve your site's SEO, and because these algorithms are always changing, new opportunities for improvement are always discovered.

Hear What It's Like to Work With WebFX!

"WebFX has been an excellent company to work with. They were able to provide us an amazing new website that met our needs, and help us get to the top of the SEO results we wanted to. The team has been an absolute pleasure to work with."
Wood Pellet Manufacturer
Why use home builder SEO?
Ultimately, your goal with SEO is to increase your visibility so that your home builder website ranks #1 for the phrases potential leads and customers are using to find you. Without SEO, it would be very difficult to show up as a result in these searches, much less in the very top position.
As an example, if you want to rank #1 for a phrase like "custom home builder in Arizona," you would use SEO to optimize your website for that specific long tail keyword. If there aren't many other companies targeting this phrase, there is potential for you to take the #1 position by including this keyword on your homepage and in page titles.
On the other hand, if this is a very competitive phrase—that is, if there are ten to twenty other companies also optimizing their website for this phrase—you may have to use advanced strategies like link building and content marketing to achieve the #1 spot in search engines.
This shows that SEO for home builders can be both simple and complex depending on the competition and area.
3 strategies for home builder SEO
Are you ready to use home builder SEO? Learn how to get started with these three critical strategies for every SEO strategy:
1. Keyword Research and Optimization
Keywords are one of the most important components of home builder SEO. They are the words, phrases, and sometimes even full sentences and questions that your customers type into search engines when they are trying to find something specific.
While search engines like Google have become highly complex, and use dozens of automatic algorithms to deliver instantaneous search results, they still can't "read" content in the same way that humans can.
Because of this, the best way that Google can determine relevancy is to look for keywords. So if you expect to rank for a specific term, that term should appear in your website copy, title tags, and headers. If it doesn't, Google won't know that your site specializes in any of the given keywords.
Optimizing your website for keywords can be tricky. The key is to add these words and phrases naturally, and avoid keyword stuffing — which can cause damage to your SEO.
For example, if you have a custom home company in Arizona, you might write something like "X company is a custom home builder in Arizona, offering high quality custom homes for families in the areas of…" and then name cities or neighborhoods in your area.
2. Mobile Optimization
Did you know that if your website takes longer than 4 seconds to load, visitors will most likely bounce? When visitors bounce from your page, it means that they got bored waiting for your content, or they believe they can find better information elsewhere.
In order to keep customers on your website, make sure that your page loads quickly on every device — not just a desktop.
If your custom home construction or remodeling website is not already responsive or mobile-optimized, it's time to make a change. Responsive websites aren't just easier on the eyes and better for the user experience. They can also have a big impact on SEO. Google takes user factors like bounce and abandon rates into consideration, and the higher these rates are, the lower you rank.
It's true that optimizing your website for mobile could require a full redesign. However, as more and more consumers begin to rely on their smartphones to look up information on the go, you are increasingly running the risk of losing leads if your website takes too long to load.
3. Link Building
Ranking #1 on search engines, especially for very competitive terms or in competitive markets, isn't all about using keywords correctly on your website. Google also takes the authority of websites into consideration.
The authority of a website is determined based on a few factors, including its age, how visitors respond to it, and how many people link to it.
If you're looking for a way to boost your site's authority and rankings, as well as results from home builder SEO, link building is a great way to do so.
Link building can both improve your ranking and drive traffic to your site from other locations, so it's a two-pronged marketing method that can help you acquire new leads like never before. A couple of good sites that allow for free home listing submissions are Trulia, Homes Just Listed, Zillow, Postlets, and Craigslist.
For home builders, link building often involves reaching out to partners like suppliers, clients, businesses you may have partnered with, sponsors, and so on, and asking for a link from their website. You may also do a reciprocal link, in some cases. The more links from reputable websites you have, the more authoritative your site will be, and the better you will rank.
You can also engage in link building by creating unique, engaging content, like blog posts, infographics, articles, how-to videos, and customer stories that others want to link to.
For example, you could write an in-depth blog post answering a question about how a custom home is designed, or produce a time-lapse video of a custom home being built. These pieces could attract links from others even outside your industry, also boosting your authority.
Independent research from Clutch has named WebFX the
top SEO company

in the United States.

Clutch has personally interviewed more than 250 WebFX clients to discuss their experience partnering with us.

Read More Clutch Reviews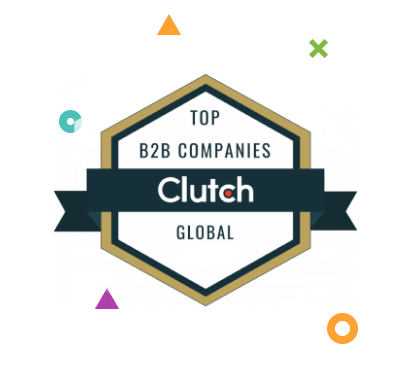 Should home builders hire an SEO company?
If you're hard at work building homes or directing the operations of your custom home construction company, you may not have time to worry about your website, online marketing, or how you rank on Google.
Therefore, you may be wondering if hiring an SEO company is a good investment, and if an SEO firm can help you increase your rankings and attract more leads.
You should seek out a partner that listens to your needs and develops a plan to fit you. Rather than looking for a cookie-cutter SEO plan, your custom home building company should have a custom Internet marketing plan to match.
If you're considering hiring a partner to help you with your SEO or website, look for one that has experience in the industry, can create a custom home builder SEO plan suited to your unique needs, and is open and honest about the methods they use to improve your rankings and leads.
Want to know more about the difference WebFX has made for construction, real estate, and custom home development companies just like yours? Check out our portfolio, SEO service plans, or contact us today to find out how we can help you meet your goals with home builder SEO. We can't wait to hear from you!
Earn a 20% greater ROI with WebFX