If you work for an aviation company, you know the importance of pleasing customers. There is intense competition in the field, so going above and beyond is the best way to ensure people choose your aviation products over others.
Your top priority is to create positive relationships with customers and clients and maintain them. That's where customer relationship management (CRM) software can help.
Here is everything you need to know about CRM for aviation companies and how to apply it to your business.
Want more expert marketing insight in your inbox? Subscribe to Revenue Weekly.
Don't miss our Marketing Manager Insider emails!
Join 200,000 smart marketers and get the month's hottest marketing news and insights delivered straight to your inbox!
Enter your email below:
Inline Subscription Form – CTA 72
"*" indicates required fields
(Don't worry, we'll never share your information!)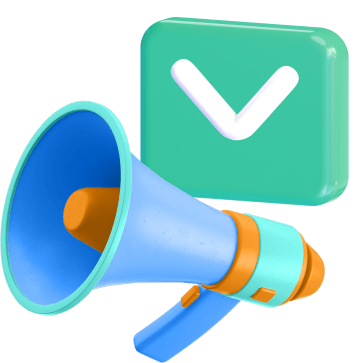 What is a CRM for aviation companies?
A CRM for aviation companies is software that helps you communicate with customers, understand their behaviors, and record data that helps your company make informed decisions.
The more you learn about what your customers want, the better you can tailor your products to exceed their expectations.
The goal of CRM is to boost customer loyalty and maximize profits. Your aviation company might utilize special software to keep information organized and easy to interpret. CRM software for aviation companies is a fantastic resource for tracking your leads and seeing what changes you can make to your business plan.
Signs your aviation company should use CRM software
A CRM is useful for aviation businesses of all sizes. Whether your company is starting out, building traction, or has been around for years, your team can improve efficiency by keeping customer data in one place.
You should consider using CRM software for aviation companies when the following applies to you.
Your customer contact information is scattered across different platforms.
Your sales team is growing quickly, making it hard to monitor all leads.
Your current customers have multiple contact methods on file with your company.
Your sales team has difficulty entering customer data manually.
Streamlining your customer communication strategy is a top priority.
Many of your company's files are handwritten or accessible by one person.
The value of aviation CRM software
ACRM software allows your aviation business to monitor the customer journey, see where potential leads are in the sales process, and get back to customer inquiries promptly.
You can bridge the gap between the departments to ensure the customer data you have on file is accurate. Additionally, you can get in touch with customers for special offers and updates regarding new products, which loyal customers appreciate.
Main advantages of CRM for aviation companies
When you'd like to focus on customer retention and generating new leads, few tools are as effective for the job as CRM software.
Check out these advantages of CRM for aviation companies below:
1. Update customer information seamlessly
Does your aviation company use email addresses, phone numbers, and mailing addresses to contact customers? The right CRM software enables you to operate with a higher level of precision.
Your customers want to know why they should choose your aircraft products over a competitor.
Verifying that you have the correct customer contact information makes it simple to reach out in ways your customers prefer. Combine email and phone lists instead of scrambling through several spreadsheets.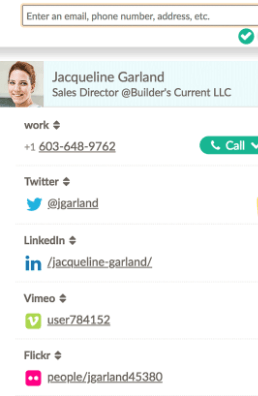 Having all customer contact information in one place saves your sales and customer support teams time when troubleshooting or reaching out to customers with offerings.
2. Increase data security
Written files and online spreadsheets can be compromised. The aviation industry is subject to strict regulations involving data privacy. Therefore, it's vital to keep customer information confidential and well-protected. CRM software is perfect for allowing select departments access to personal information.
3. Utilize automation features for maximum productivity
Manual data entry tasks are time-consuming. Your staff can focus on helping customers and solving problems when you integrate CRM solutions into your daily operations.
The CRM software's automation capabilities help you get the most out of your workday. Sync contact data, send emails, and schedule reminders effortlessly so that you can focus your attention elsewhere.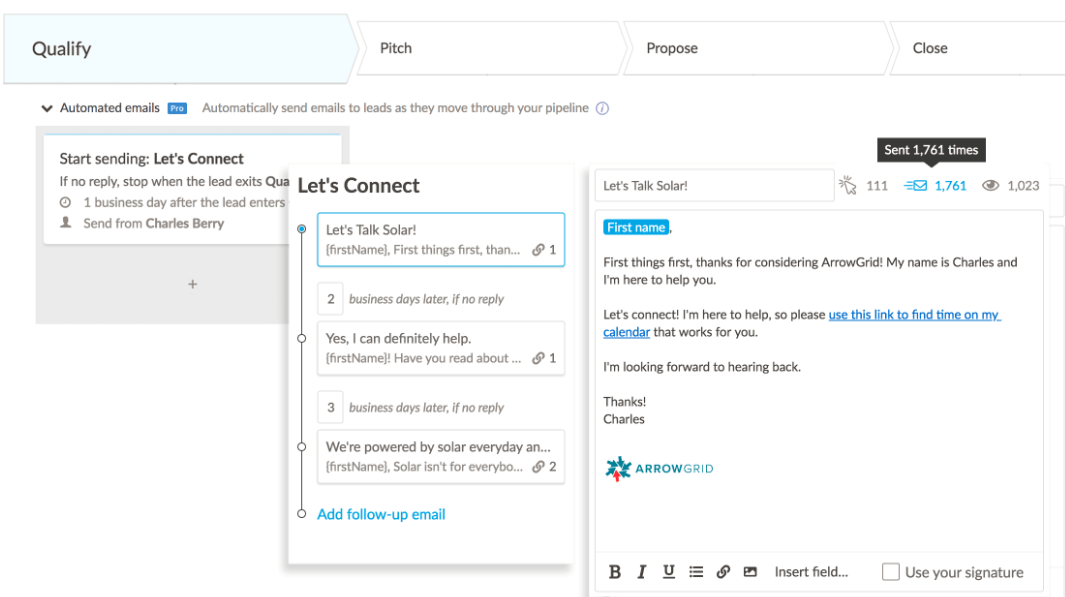 Forget about overlooking potential customers thanks to technology that eliminates mundane tasks.
4. Keep your employees on the same page
Your aviation company may be responsible for supplying a plethora of aviation products. Preventing employees from completing the same task repetitively is a primary reason to consider CRM tools for your organization.
For example, a sales representative may answer a customer's question. A member of your customer support team will see the customer has already received a call or email about their inquiry, letting them move on to another task to remain efficient.
5. Reduce the need for tedious training
CRM tools are excellent for cutting back on the training required for data entry tasks. Hire new employees and let them focus on securing new customers instead of setting up spreadsheets. Your aviation business can shift its attention to improving customer relationships without skipping a beat.
6. Simplify your sales process
There could be multiple steps to securing a new customer with your aviation company. CRM software makes the process simple for you to manage. Remember where you are in every step of the sales process with prospective customers.
Your employees can make notes about conversations they have with leads, products or services potential customers are interested in, and the status of a sale.
7. Learn why your customers choose you
You can create a detailed picture of your customers through CRM technology. Use your data to figure out account buying habits and learn the reasons your customers keep coming back to you.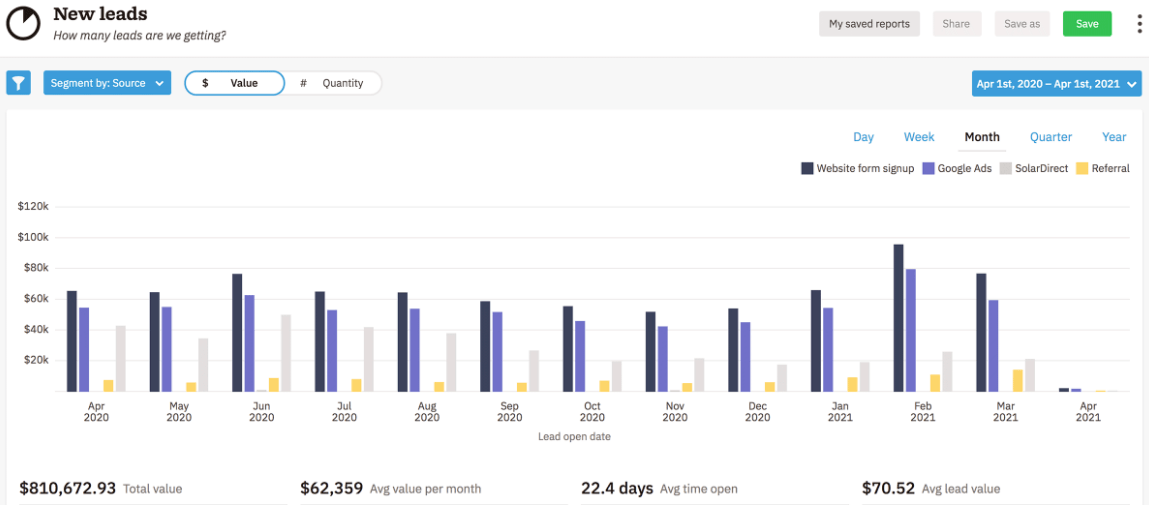 Maybe one of your customers frequently purchases the same aviation product. Once you gather enough data, you can reach out to previous customers with offerings tailored to their needs and preferences.
Measuring the metrics that affect your bottom line.
Are you interested in custom reporting that is specific to your unique business needs? Powered by MarketingCloudFX, WebFX creates custom reports based on the metrics that matter most to your company.
Leads

Transactions

Calls

Revenue
Learn More

Choose WebFX for user-friendly CRM software for aviation companies
There's an abundance of CRM software available today — picking the best option for your business is the first step in becoming more efficient and creating a loyal customer base.
Our hassle-free CRM platform, Nutshell, is designed to help aviation businesses like yours thrive. Get all the features necessary for engaging with your audience and following through with sales.
With Nutshell, you can leverage over 25 years of digital marketing experience to develop solutions for your aviation company.
Want to see how Nutshell can drive revenue for your company? Fill out a contact form or call us at 888-601-5359 to speak with a specialist today to learn more!
Earn a 20% greater ROI with WebFX
Increase your leads, sales, and revenue with digital marketing