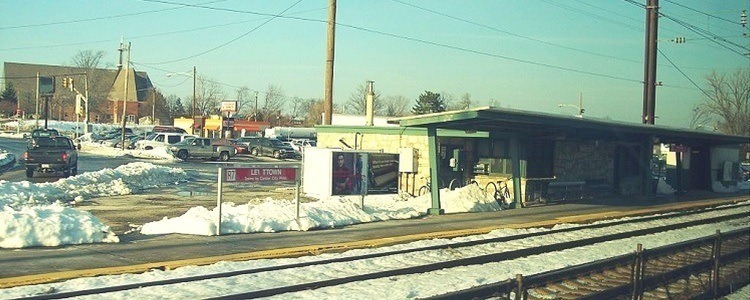 Internet Marketing Services for Levittown, PA
When most people think of Levittown, they probably envision the nation's largest planned community with rows of identical houses lining the streets.
At WebFX, we understand that your Levittown business doesn't want to blend in with the crowd.
We work with hundreds of businesses across the state of PA, and we'll work with you to create a custom Internet marketing strategy designed to grow your Levittown business.
Located under an hour away from Philadelphia, one of the ten largest metropolitan areas in the United States, the possibilities for Levittown businesses are endless.
Keep reading to learn what Internet marketing can do for you, and give us a call at 888-601-5359.
What is Internet marketing?

Internet marketing uses a number of online strategies to optimize your web presence and reach customers.
Regardless of the size of your company, Internet marketing is a proven way to get results for your Levittown business.
Eight of the most common forms of Internet marketing include:
Each of these techniques drives traffic to your site and allows you to deliver quality content to your target market. Customers will enjoy an improved online experience, and you will benefit from increased traffic and conversions.
Some of our client Successes
Who uses Internet marketing near Levittown?
Established in 2006, HIOSSEN, Inc. is one of the top five implant companies in the world.
The company produces a variety of implants at the company's manufacturing facilities in Fairless, Hills, PA, just 10 minutes from Levittown. Hiossen also runs an online education site that gives dentists access to thousands of clinical videos and allows them to learn from fellow clinicians.
In their quest to become the world's leading dental implant provider, HIOSSEN turned to WebFX to improve their lead generation process and branding for educational programs.
WebFX delivered a sleek, modern website with an intuitive navigational experience that allows users to easily find information and grasp the purpose of the courses.
WebFX wants to help your Levittown, PA business
At WebFX, our team of SEO managers, PPC specialists, and other Internet marketing experts is ready to get your Levittown, PA business the results you want. We work with hundreds of businesses across the state of Pennsylvania, and we're just over a two hour drive from Levittown if you want meet in person!
Are you ready to grow your business and generate more revenue online? Contact us today to create an Internet marketing plan tailored to your company's goals!
WebFX. (646) 961-3131. 600 Third Avenue, 2nd Floor, New York, NY 10016