There are all sorts of ways to look for a physician, but one of the most popular today is search engines like Google.
By typing in a quick word or phrase, it's possible to find dozens—or even hundreds—of doctors in a small geographic area within seconds. But for most searchers, the only results that receive any attention are those at the top—and the only way your site can get there is with search engine optimization, or SEO.
Physician websites don't just appear at the top of search results by accident.
High rankings require a regular program of monitoring and refining that can take weeks or even months. Once your site achieves them, though, they can lead to a new stream of referrals and appointments, not just in the short term but over the life of your practice.
Keep reading to learn more about SEO for doctors, like how it works and why it's valuable. Plus, find actionable tips for launching an SEO strategy for your doctor's office or medical center.
Call 888-601-5359 to speak with a strategist about SEO plans from WebFX!
Independent research from Clutch has named WebFX the
top SEO company

in the United States.

Clutch has personally interviewed more than 250 WebFX clients to discuss their experience partnering with us.

Read More Clutch Reviews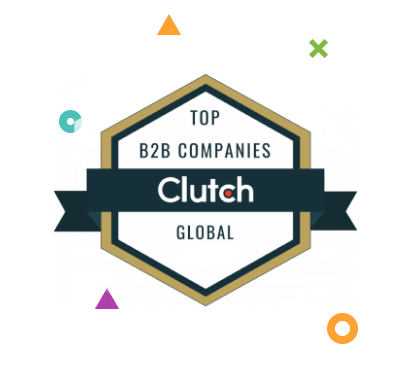 How does SEO for doctors work?
Search engines are constantly crawling the web for new and updated content.
When someone searches on a topic such as physicians, it takes stock of what it's found and ranks pages accordingly. Some searches are general and bring up millions of results, while more specific ones may only generate a few thousand.
The sites that appear in these results are ranked according to several factors.
The words and phrases in the tags and copy on your site, for example, give clues about the substance of the content and relevance to the search. Each site also has a certain "domain authority" that represents how reputable it is, and sites with higher authority rank better in search results. Some factors even occur off the site, such as links from other sites.
Although your site may display on the second or third page of results for relevant searches, that's not enough to attract visitors. You need to be on the first page of results, preferably among the top three. Top results not only generate more clicks, but they also reap the other benefits of an effective SEO strategy.

Hear What It's Like to Work With WebFX!

"WebFX has completely transformed my practice. With their support, I have expanded my practice significantly and grown exponentially. I could not have expanded to this degree, nor this quickly had it not been for the incredible efforts provided by WebFX and my team."
Healthcare
What do patients search for online?
With SEO for doctors, you need to think about your patients and what they search for online. For example, if your medical practice specializes in primary care versus pediatric care, you will see a difference in what your audience researches on search engines like Google or Bing.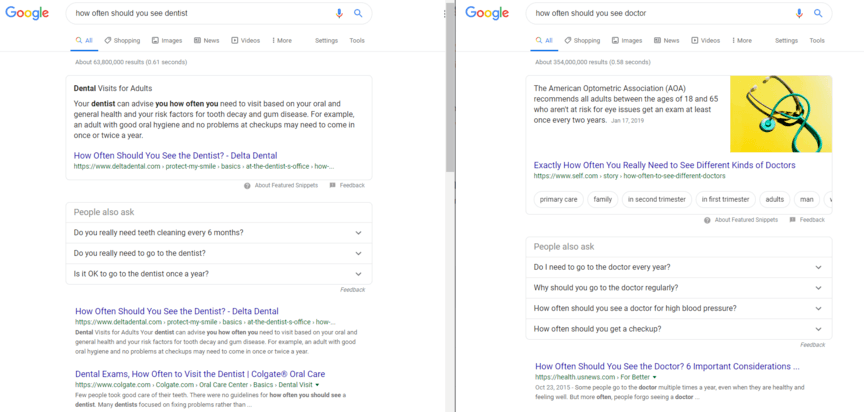 When thinking about what your audience searches online, you'll also want to think about the different intents. Intent can range from informational to transactional, meaning while one user's learning about a topic another is ready to take an action, like scheduling an appointment.
For doctors, "near me" searches are common across all practices and specializations.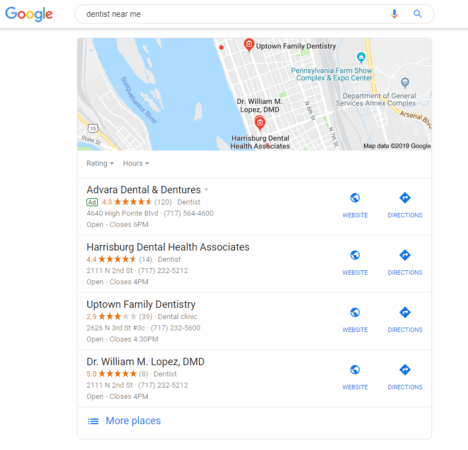 That's because most physicians provide their services face-to-face versus virtually. If people need a doctor, they search for a physician near them because they're going to have to travel to that doctor's physical location for care.
For the best results with your doctor SEO strategy, aim to target keywords across all intents. This approach helps your practice reach potential patients in every stage of the buying funnel, from researching their medical needs to finding their next physician.
How does SEO for doctors help practices like yours?
More people are turning to search engines to look for doctors in their area, meaning that you need to rank in the results if you want to reach them. In addition to simply ranking well, some other benefits of a doctor SEO strategy include:
More targeted leads
Search for a doctor and millions of results will come up. Search for a doctor in a specific town or neighborhood with expertise in one specialty and the choices drop sharply. SEO puts your site in front of people looking for exactly what you have to offer. Because these leads are a better fit for your practice, there's a greater chance they'll visit your site for more information and ultimately become patients.
Lower cost
Traditional advertising is expensive, and it also has a limited reach and a short life span. This isn't the case with SEO for doctors. For a lower cost, you can reach more people over a longer period of time. Not only does this lead to a greater return on investment, but it allows you to compete for patients with larger practices that have enough money to invest in big ad campaigns.
Greater authority
Search engine rankings are determined, in part, by how many people visit a website and how they react—either by spending time on the site, or by immediately "bouncing" back to the search engine results to find a better option. As a result, a website that ranks higher on search engines is seen as more trustworthy than one that ranks lower or doesn't appear at all. As your site goes up, so does public trust in it—a major factor when it comes to choosing a physician.
3 SEO tips for doctors and medical practices
Now that you know what SEO can do for your marketing strategy, follow these SEO tips for doctors and start reaping the benefits:
1. Optimize for local search
People would prefer to go to a doctor located nearby, so their search terms may include a particular neighborhood or town. Use local SEO to optimize your site for these kinds of searches, and your practice will reach more potential patients.
Include your location in text, title tags, and other site copy. Make sure your address is in the footer of the page. Also, make sure your address is the same on every site your practice appears, including social media, Google Maps, and online medical directories.
2. Create original content
Search engines consider several factors when ranking websites. Freshness and relevance of content, number of pages, and visits are among them. A blog addresses all of these factors.
Write a new post each week to ensure your site is always updated.
This adds more pages to the site and attracts new visitors who may not have heard of your practice otherwise. When writing, focus on the topics that are getting the most attention, using the keywords that people use to find advice and information.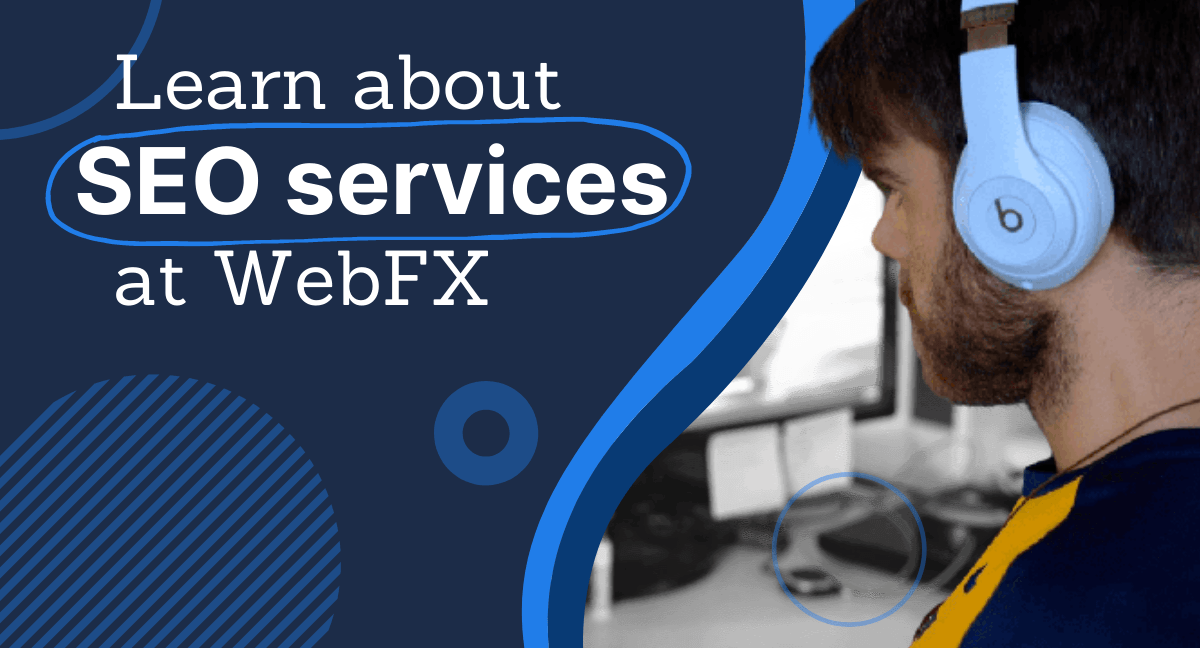 Above all, be sure that your content is unique and genuinely interesting to potential patients.
3. Build high quality links
A service provider whose content is referenced on other sites has more credibility and ranks higher as a result. The same thing will happen to your practice if reputable sites are linking to your content. One way to build them is to produce unique content, such as infographics and interactive tools.
Increase your exposure by writing guest blogs or participating in online discussions. This may take time to produce results, but regardless of how frustrating it may be, never try to buy links. This can result in penalties from search engines, which will ultimately damage your rankings and reputation.
Learn more about SEO for your area of medicine
If you'd like to learn more about not only SEO for doctors but also your specific area of medicine, like dermatology or cardiology, browse our learning resources for these areas:
You can also contact us online or call us at 888-601-5359 to speak with an experienced strategist.
Attract more patients with SEO for doctors
People use search engines to search for physicians, and your site won't get these patients unless you take steps to optimize it. If you want more website traffic and prospective patients, an SEO plan is your best course of action.
If you'd like assistance improving your practice's online visibility and using SEO for doctors, don't hesitate to contact us! Our Internet marketing team is more than happy to create a results-driven strategy to help you attract more patients online.
Earn a 20% greater ROI with WebFX