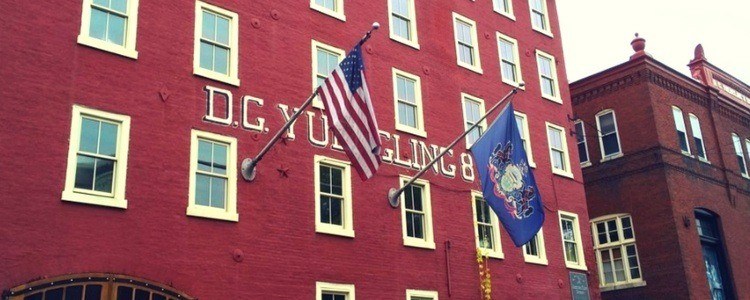 Internet Marketing Services For Pottsville, PA
When you hire an Internet marketing agency to work with your business, you want to make sure it's a perfect fit.
A poor match can result in lost money, wasted time, and hard feelings. Unfortunately, there are many agencies out there just trying to make a quick buck. But, WebFX is not one of them.
Our team is personally invested in each and every one of our clients. We take the time to learn about you, your business, and your community, so we can work to provide custom marketing solutions that meet any and all of your needs.
When you partner with WebFX, no question is left unanswered, need unfulfilled, or goal unmet. Keep reading to find out how our Internet marketing plans can help grow your business. And give us a call at 888-601-5359.
What is Internet marketing?
Internet marketing is an umbrella term that refers to any of the many online marketing channels available today. Most businesses utilize four general areas of Internet marketing:
Web design and development
Internet marketing starts with your website. It's the digital face of your business, and it's necessary to have a well-designed, user-functional website in order to compete online. Even if you already have a website, it may not be up to date or structured properly for certain Internet marketing channels.
Search engine optimization (SEO)

SEO involves structuring the elements of your webpages in certain ways and creating specific types of content so that your website appears closer to the top of search engine rankings.
SEO is the bread and butter of most Internet marketing strategies because a proper strategy can net you incredible traffic levels for years to come.
Pay-per-click advertising (PPC)
PPC is an advertising model in which your ads are displayed next to search engine results or within social media networks. You only pay when a user actually clicks on your ad, which makes PPC a great channel for business's with smaller marketing budgets.
PPC is just as effective for larger budgets, because of its scalability. Once you have a well-performing campaign, pumping more money into it simply means you'll reach even more potential customers.
Social media
Social media networks like Facebook, Twitter, and more let you connect directly with current, past, and potential customers. It's never been so easy to have an open line of communication with your customers, and properly managed social media profiles allow you to shape the reputation of your business.
On the flip side, social media blunders can be truly detrimental to your business. Often, there's a fine line between the two.
Some of our client Successes
Why WebFX?
We know Pottsville. We're located in Harrisburg, so most of our team grew up in and around the Greater Pottsville area. We've all been to the Yuengling brewery, and seen the many historical sites throughout Pottstown.
These may seem like minor details, but a deep knowledge of your business's community and the surrounding area is invaluable when deciding on an Internet marketing strategy. We know how PA businesses operate, and we use that knowledge to implement nuanced, unique marketing solutions that take all factors into account.
In short, the results you'll see from a WebFX campaign are far more impressive than what you'll get from a one-size-fits-all, generic strategy.
Improve your marketing efforts today
Our team of expert Internet marketers has years of experience helping PA businesses drive more revenue. We'd love to partner with your business as well.
If you're in the Pottstown, PA area, and are looking for Internet marketing that actually works, contact us today!
Call 888-601-5359 or contact us online today to see how WebFX can improve your online performance.