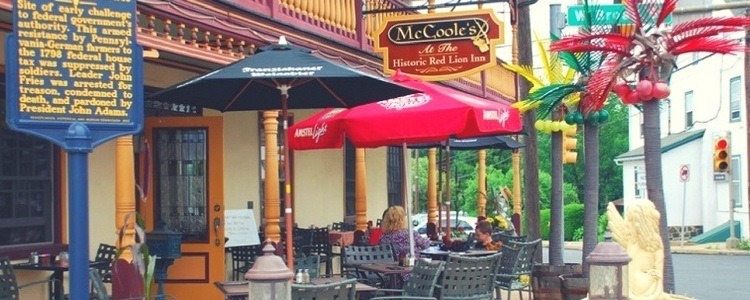 Internet Marketing in Quakertown, PA
Quakertown, Pennsylvania is one of the best-known small towns in the state.
Its prime location near Bethlehem and Philadelphia makes it a natural crossroads for those traveling to Maryland or New York. Naturally, that means many small businesses have popped up throughout the town.
While Quakertown may not be home to its famous stove foundries or silk mills anymore, modern businesses can succeed just as much — or more — than those old companies.
But how can a small business grow and generate more revenue when it only serves a small area?
The answer is Internet marketing. Give us a call at 888-601-5359, and keep reading to learn more!
How Internet marketing benefits Quakertown, PA business

Internet marketing is a blanket term that includes lots of different strategies, all of which can get more customers for your business online.
Those strategies include search engine optimization (SEO), pay-per-click advertising (PPC), social media marketing, and more.
They all serve unique functions in an Internet marketing plan, but they have the same objective — get more customers.
A full-fledged Internet marketing plan will start with creating a website. Then, you'll promote that website through well-known sites like Google and Facebook. Finally, you'll convert your website's visitors into paying customers.
That's just a simplified version of Internet marketing, but with the right strategy, it can be exactly what your Quakertown business needs to grow.
But you don't have to take our word for it. Instead, let's take a look at one of our clients near Quakertown.
Some of our client Successes
Our client near Quakertown, PA: Lutron Electronics Co., Inc.
Lutron Electronics Company is a regional leader in energy-saving light controls for homes and businesses.
They wanted to promote that image with a fresh, easy-to-use website — which is why they contacted us.
We made sure they got what they wanted by creating a simple, sleek homepage that showed the value of Lutron's products. We used high-quality images to capture the attention of Lutron's site visitors, and we added a navigation bar so that users could quickly find what they wanted.
But while the homepage looks simple, the website itself is robust. It has lots of information that users may want to know, including product support, company history, and service explanations.
Then, we promoted the site — and its individual pages — through a number of different networks to attract potential customers.
And after that, we made sure those potential customers could buy what they wanted right on Lutron's site.
Altogether, Lutron enjoyed a steady increase in revenue that improved the company overall while minimizing their expenses online.
We helped Lutron grow and earn more revenue. Now, we'll do the same for you.
WebFX is an expert Internet marketing agency
At WebFX, we understand how hard it can be to grow a small business, regardless of how you earn money.
We had to build our company up to earn new clients and generate more revenue, and we did it all by marketing our brand on the Internet. With an award-winning team of web designers and dozens of the industry's best marketers, we've earned exceptional results for our clients throughout Pennsylvania and beyond.
Do you want your Quakertown company to thrive? Contact us today to start working on an Internet marketing strategy for your business!
Call 888-601-5359 or contact us online today to see how WebFX can improve your online performance.