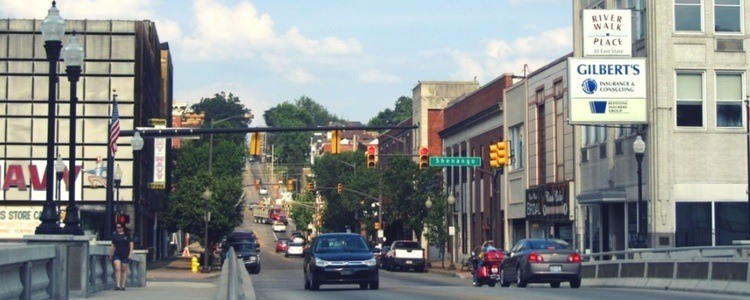 Internet Marketing Services For Sharon, PA
It's hard to know exactly what you should be looking for when vetting Internet marketing agencies to partner with. Many agencies thrive on the ambiguity of endless buzzwords and acronyms, and purposely obfuscate their pricing models or general methodology.
So, how do you know when you've found an agency that will actually help your business succeed? At WebFX, we believe the number one indicator of an effective digital marketing agency is the willingness to learn your business, industry, and location inside and out.
Internet marketing is an individualized process, and there's not a single approach that works in all situations. No two businesses are exactly the same, so why would any two marketing strategies be the same?
What is Internet marketing?
It's always best to start with the basics. Internet marketing is really just a general phrase that describes any of the numerous online marketing channels available to your business.
Just like "traditional marketing" encompasses print marketing, television marketing, radio marketing, and so on, Internet marketing refers to things like search engine marketing, social media marketing, and paid online advertising.
Here are six of the most common Internet marketing channels, for businesses of all sizes:
Internet marketing is extremely dynamic in nature, and many of its channels are not isolated efforts so much as extensions or cousins of one another. Because they're all so accessible, it's important to find the perfect mix for your business. What works well for one business may fall flat for another, and vice versa.
If you're looking for more of a concrete starting place, web design and SEO are two channels that nearly every business serious about digital marketing budgets for. Web design is necessary because the vast majority of Internet marketing efforts revolve around your website. SEO, then, is the foundation of sustained long-term traffic more often than not.
Some of our client Successes
Why partner with WebFX?
Our expert team of Internet marketers actually cares about your business. We're personally invested in the success of every one of our clients, and we don't make any changes until we're confident we have a strategy that will work for you and your business.
We're located in Harrisburg, and our team is full of PA natives. In fact, many of us grew up in and around Sharon and the Mercer County area. We've signed the waivers at Quaker Steak & Lube and dared to taste the Triple Atomic Sauce. We've enjoyed free golf at the Buhl Farm Park. We know Sharon!
We've helped hundreds of PA businesses drive more revenue and improve their bottom line because we've been through the same challenges and growing pains as you and your business. We're familiar with the local market, and know what it takes to put together a well-balanced, effective online marketing strategy.
We have the results to back up our claims, too. We've worked with plenty of clients over in Pittsburgh, as well as a few right across the border in Warren! You might recognize some of them: Thom Duma Fine Jewelers, Cleveland Brothers, Raybuck, and Mr. Maid to name a few.
Get started with Internet marketing today
If you're looking for Internet marketing assistance in the Mercer County area, we'd love to help. We take great pride in helping our clients achieve success.
Contact us today for more information, or a free quote!
Call 888.449.3239 or contact us online today to see how WebFX can improve your online performance.