You're there for patients when they need you most. Urgent care centers play a pivotal role in the health care system, ensuring people have access to the care they need, often without the long wait times prevalent in hospital emergency rooms.
To increase your urgent care center's revenue, you'll need to gather leads — a marketing term that means attracting customers who need your services. With the following six strategies, you can generate more leads and boost conversions for your urgent care center.
37% of marketers say that generating high-quality leads was one of their biggest challenges.
We want to decrease that percentage.
WebFX can help you generate high-quality leads with a customized marketing strategy.
Learn More About Lead Generation Services
1. Optimize for local searches
When looking for an urgent care center, more often than not, people look for the one closest to them. Optimizing for local searches is pivotal for urgent care centers, as most of your business will be from local residents. To ensure you show up in searches like "urgent care near me," you can employ search engine optimization (SEO) strategies like keyword optimization and content marketing.
In addition, you should also employ strategies that ensure locals can find your urgent care center. For example, say Josh drops a large box on his foot at work — it hurts, but he can still walk. While the injury isn't excruciating, the purple and blue bruising indicates the toe might be broken, so Josh pulls out his phone to search for the nearest urgent care center and clicks on the first result.
If your urgent care center wants to generate leads, showing up in Josh's search results is the best way to do that. Updating and maintaining your Google Business Profile can ensure you show up on search results. Not convinced yet? Here are three more reasons why:
Google favors businesses with more information on their profiles.

Users are more likely to click on a Google Business profile in search results.

Setting up a Google Business Profile is completely free.
2. Build an online presence
Generating leads is much easier when users can find you. Having a robust online presence can go a long way in reaching your target audience. There are a couple different channels you should leverage to round out your online presence:
Website
Your website is often a user's first impression of your center, so it's a good idea to invest in web design services. You should have a cohesive design that suits your center's branding and place your logo in visible spots to increase brand recognition.
When visitors find your website professional and easy to navigate, they'll be more likely to stay, increasing the likelihood of conversion. Clear calls to action guide the visitor to take actions you want, such as signing up for your email list or setting up an appointment.
Social media
Social media is another avenue you can use to increase your online presence. Since there are 4.74 billion social media users worldwide, having profiles on social media can go a long way in getting your urgent care center in front of qualified leads. When people see your urgent care center online, they'll be more likely to think of you when they need care.
You can also invest in sponsored posts to target your audience more directly. With paid social media advertising, you can ensure your posts appear for targeted audiences.
3. Manage your online reviews
When searching for an urgent care center, users want to see good reviews. If the first few reviews on your Google profile are negative, such as complaints about the long wait times or rude staff members, someone searching will be more likely to click on another result.
If you're worried about negative reviews impacting your urgent care center, you can manage your online reputation to ensure you put your best foot forward. If you do get negative reviews, you should respond to them in a timely and professional way — 45% of customers report they're more likely to patron a business that responds to poor reviews.
4. Invest in PPC
To accelerate your lead generation even more, you can use a marketing strategy called pay-per-click (PPC) advertising. With this strategy, you can increase your search engine rankings for relevant pages — but you'll pay a small fee each time your ad generates a click.
While it may seem costly to pay for every click, PPC has one of the highest returns on investment (ROIs) of any advertising strategy. You can increase the success of your PPC campaigns by:
Using ad extensions.

Creating time constraints for your ads.

Managing your PPC ad's analytics.

Dedicating to long-term usage.
5. Send direct mailers
While online lead generation strategies are essential, don't forget the impact a more personalized approach can have. Direct mail marketing can have great results for local businesses like your urgent care center. In fact, almost 90% of direct mail will be opened, compared to only 20-30% of emails.
Consider sending postcards to your target audience listing relevant details like your address and contact information. You might also consider sending a small gift along with your card — magnets are great since they can feature your urgent care center in a prominent location.
6. Invest in the community
To generate leads in your area, you might also engage with the community. Through strategic investments like sponsoring a local sports team or school fundraiser, you can generate leads and become a household name in your local area.
Meet WebFX:
Your world-class, tech-enabled marketing agency with over 1.6 million hours of combined expertise.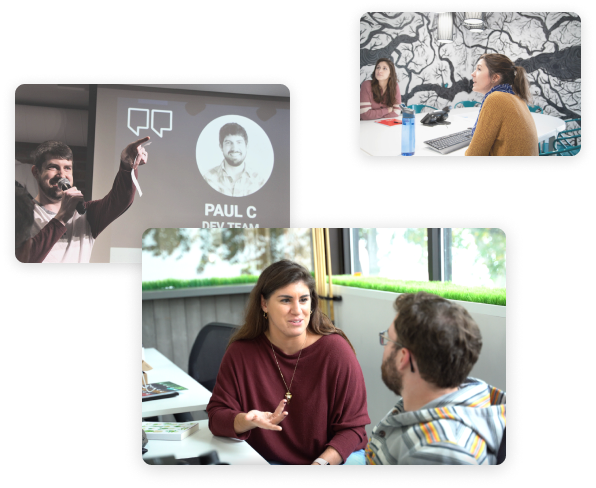 Generate more leads for your urgent care center with WebFX
Generating leads for urgent care centers can happen in many ways. WebFX is a full-service digital marketing agency that can handle your urgent care center marketing needs. Our expert strategists are pros at leveraging marketing campaigns to generate leads and boost conversion rates for our clients — just check out our 1020 testimonials.
To learn more, contact us online or reach out for a free proposal!
Increase your leads, sales, and revenue with digital marketing
Find Us Driving Revenue Nationwide