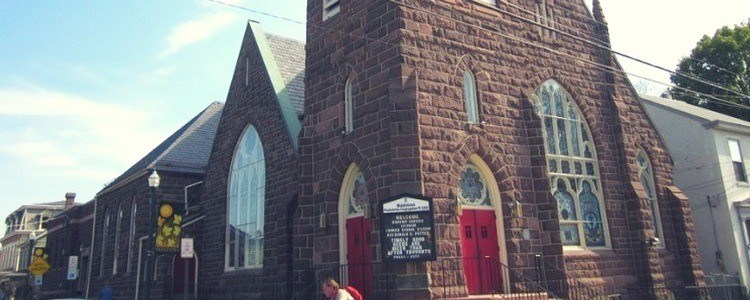 Internet Marketing in Middletown, PA
Middletown, Pennsylvania is one of the closest towns to the state's capital of Harrisburg. As a small town right on the capital's doorstep, Middletown has lots of opportunity for businesses to start, thrive, and grow.
But that's not just because of where Middletown is located. And it's not just because Harrisburg is gradually growing stronger in its economy, either.
It's because of Internet marketing.
Internet marketing is one of the most affordable ways to steadily grow your business larger than you ever thought possible.
All it requires is an Internet connection, a website, and careful planning.
Let's take a look at how Internet marketing works for Middletown, PA businesses. Keep reading to learn more, and give us a call at 888-601-5359.
How Internet marketing helps Middletown companies

Internet marketing is a general term that refers to lots of different marketing strategies, all of which take place online.
To start using Internet marketing, you just need a website.
That website will be your company's online home, and you'll need to carefully design it to fit modern web design guidelines.
That means creating a sleek, attractive site that makes smart use of color and images, while also ensuring that it can adapt to different devices like mobile phones and tablets.
After your website is up and running, you can start utilizing Internet marketing strategies like content marketing to expand your site, making it more helpful to potential customers. That'll also give people a reason to come to your site — to read expert information that you provide.
You can also promote your site on social networks like Facebook to get even more potential customers.
Once you have that traffic to your site, you need to work on converting those visitors into paying customers.
You do that through conversion rate optimization (CRO), which requires you to carefully study how people interact with your website. Once you understand that, you can improve your site in ways that guide them through the conversion process to buy your products or become a new lead — whichever your company requires to succeed.
That all sounds complicated, though. If Internet marketing is that complex, can it really help your business grow?
Yes, it can — especially for Middletown businesses.
You don't have to take our word for it, either. Just check out what we've already done for a client in Middletown.
Some of our client Successes
Our client in Middletown, PA: Zeager Bros
Zeager Bros is headquartered in Middletown, and it's one of the borough's most successful companies.
The company specializes in creating comfortable, elegant mulch products that can use for everything from flower beds to playground equipment and even horse tracks.
Zeager wanted to tell all of its potential customers about the versatility of its products via its website. That's why they contacted us, and we fulfilled their request — and then some.
Right on the company's homepage, you can immediately get an idea about what Zeager's does and how successful they are. Their website also looks great on phones and tablets, and it lets anyone find the information they want with the single click of a button.
To make sure customers could trust Zeager Bros, we also added customer testimonials, photo galleries, equipment sales, and quoting forms that prove to visitors that Zeager Bros is a quality business.
Since we reworked the Zeager Bros site, they've seen a huge surge in quote requests and revenue in general, growing far beyond the city limits of Middletown.
Now, they're a major employer and economic force for Central Pennsylvania, thanks to Internet marketing.
WebFX is your local Internet marketing agency
WebFX is headquartered on Front Street in Harrisburg, just a short drive from Middletown.
We understand what it takes to be a successful small business in Pennsylvania, and specifically in Dauphin County. We work with hundreds of small Pennsylvania companies, and we've helped all of them grow their businesses using the Internet.
Do you want to grow your company beyond Middletown's city limits? Contact us today to create an Internet marketing strategy for your business!
Call 888-601-5359 or contact us online today to see how WebFX can improve your online performance.