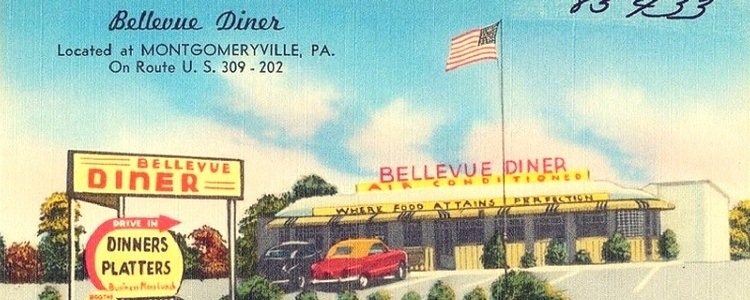 Internet Marketing Services for Montgomeryville, PA
Located about 30 miles from Philadelphia, Montgomeryville is one of America's most affordable suburbs.
Whether you're looking to sip some wine at Stone Key Cellars or channel your inner adventurer with whitewater rafting, Montgomeryville has options for anyone.
On the business side, top Montgomeryville industries include manufacturing, construction, and educational services.
If you're looking to reach customers within these industries or any others with your Montgomeryville business, Internet marketing can help you expand your reach and generate more revenue. Keep reading to learn more, and give us a call at 888-601-5359.
What is Internet marketing?

Using various online platforms, Internet marketing is a proven way to drive results for your Montgomeryville business.
Eight of the most common forms of Internet marketing include:
These strategies are powerful and can take your business to new heights in terms of both brand awareness and revenue.
How can Internet marketing help your business grow?
With Internet marketing, you can generate leads and expand your client base by tapping into uncharted consumer markets. It is also affordable, and allows companies to broaden their reach without exhausting their budgets.
By making it easy for customers to find you online, you can increase sales and customer loyalty. And using strategies like content marketing will position your business as an online authority and industry leader.
Some of our client Successes
Who uses Internet marketing near Montgomeryville?
Construction Equipment Guide combines an extensive database of new and used heavy equipment with industry news and editorial content for the construction industry. While they're a big name in the area, they wanted to expand their reach.
WebFX partnered with Construction Equipment Guide to implement an SEO strategy designed to rank for industry-related keywords.
With their optimized website, the company earns leads at the fraction of the cost of traditional marketing methods.
WebFX can help your Montgomeryville, PA business
At WebFX, our experienced team of Internet marketing professionals is ready to partner with your Montgomeryville business. We work with hundreds of companies across the state of Pennsylvania, and we're located just under two hours from Montgomeryville if you want to meet in person!
Ready to grow your business online? Contact us today to create a customized Internet marketing plan for your Montgomeryville business!
WebFX. (646) 961-3131. 600 Third Avenue, 2nd Floor, New York, NY 10016