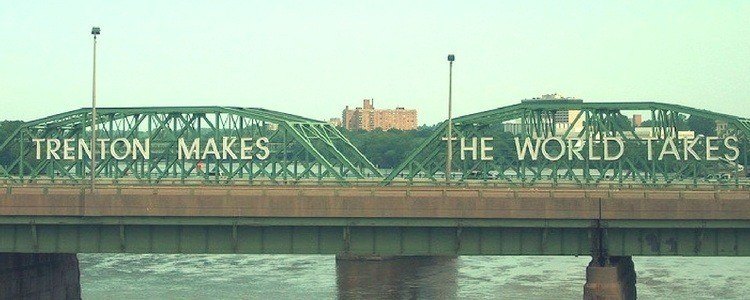 Internet Marketing in Morrisville, PA
Morrisville, Pennsylvania is one of the most historically important and economically strong towns in Bucks County.
It may be somewhat small — just two square miles — but it's known for its proud small businesses and surprising number of parks.
Morrisville also has the benefit of being situated close to both Philadelphia and Trenton. Both cities have strong local economies with lots of businesses of their own, ensuring that Morrisville companies never run low on customers or potential business partners.
But Morrisville businesses don't need to rely on their prime geographic position to succeed in business. Instead, they can use the world's most effective marketing tool — the Internet.
But what is Internet marketing? And how can it help the typical Morrisville business?
Keep reading if you want to learn more, and give us a call at 888-601-5359.
How Internet marketing helps companies in Morrisville, PA

Internet marketing is a general phrase that refers to lots of different strategies, all of which are dedicated to promoting your business and earning more customers online.
Internet marketing works in three basic phases that help Morrisville companies grow:
Creation phase: Building and launching a website
Development phase: Adding to your website and promoting it
Conversion phase: Converting your visitors into paying customers
The creation phase is based on web design. To succeed online, you need a robust, streamlined website that lets users quickly find the information they need.
The development phase requires you to add information to your website. Then, you need to promote it in places like Google, Facebook, and Twitter to get consistent traffic.
Last, the conversion phase of Internet marketing focuses on taking the traffic that you've acquired and converting it into paying customers. That final step ensures you earn a return on your investment.
Naturally, there are lots of different details to these three steps that determine whether you succeed. And if you don't believe that Internet marketing can help your Morrisville business grow, you don't have to take our word for it.
Just take a look at one of our clients near Morrisville.
Some of our client Successes
Our client near Morrisville, PA: Tax Matrix Technologies
Tax Matrix Technologies is a leading provider of tax solutions for businesses and individuals, situated near Morrisville.
They came to WebFX looking for a sleek, modern website with high-end functionality to ensure clients could get the information they need whenever they wanted.
Creating that kind of site is a tall order since it has to look good and work flawlessly — both at the same time. But our web design team was up for it!
We worked hard to give them the ideal website, complete with an engaging homepage with banner images. Those images draw the eye of a visitor to the main part of the site itself — links to pages that allow them to convert into paying customers.
Aside from that, there's also a section with blog posts, which automatically updates whenever a new post is added.
We also developed the clients-only part of the site, which the company can use to share internal information that is not accessible to other visitors.
To put it simply, worked in conjunction with Tax Matrix Technologies to make sure they got the website they wanted and showed the information visitors needed.
Since we started working together, Tax Matrix has enjoyed a steady increase in revenue that has allowed the company to grow.
WebFX is an Internet marketing agency for Morrisville businesses
At WebFX, we understand the difficulties of growing a small business in a small city. We had to do it ourselves, and it doesn't happen overnight!
But we're here to help companies like yours succeed. Our talented team of award-winning web designers and Internet marketers knows how to get the results your business needs to thrive.
Do you want more revenue? Contact us today to create an Internet marketing plan for your Morrisville business!
WebFX. (646) 961-3131. 600 Third Avenue, 2nd Floor, New York, NY 10016