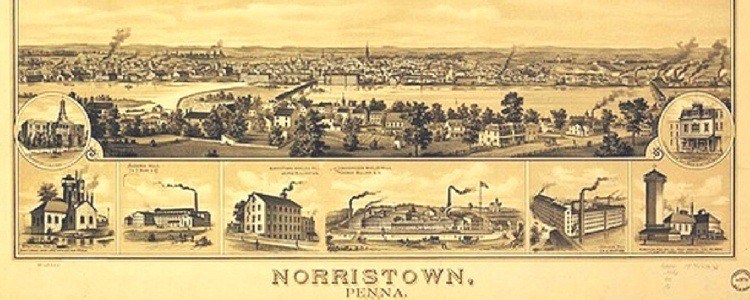 Internet Marketing in Norristown
Historically speaking, Norristown is one of the most important cities in Pennsylvania history.
Norristown has been home to inventors, actors, artisans, and hundreds of businesses since the city's founding in 1812. After the Civil War, the city thrived — but after World War II, many of the city's businesses relocated throughout Pennsylvania.
That's what makes Norristown businesses that remain in the area so important. But even though your company is headquartered in Norristown, you can still go worldwide with your sales.
How? All you need is an Internet marketing strategy to get started.
Internet marketing is a crucial element in the long-term success of any business. Whether you work in the tech field, manufacturing, retail, nonprofit, or any other industry, you can grow your company online.
On this page, we'll talk a little bit about Internet marketing and what it entails so you can choose the most effective marketing strategy for your company. Keep reading to learn more, and give us a call at 888-601-5359.
What is Internet marketing?

Internet marketing is an umbrella term that refers to a handful of different strategies companies use to earn revenue online.
Most companies use one or more of these strategies to make money:
Click on any of the links above to learn more about each strategy. Whether you're a small business with a local customer base in Norristown or the branch of a global enterprise, you can always get more customers with Internet marketing!
And we have proof that Internet marketing works for companies in your area. Just check out some of our clients near you!
Some of our client Successes
WebFX clients near Norristown
While we don't have any clients in Norristown itself, we work with several companies in the area.
1. Delval Equipment Corporation- West Norriton
Located about five miles from Norristown, Delval Equipment Corporation came to us looking for a sleek, streamlined website that could earn them more customers.
That's exactly what we provided for them.
Today, Delval's website is laid out according to a thorough SEO strategy, and it encourages visitors to become new customers right on its front page.
While we can't share exact numbers on how much Delval has grown, we can say confidently that they've seen an increase in requests for their services. They service boilers throughout the area with plenty of customers contacting them each day.
2. Goliath Technologies - Conshohocken
Goliath Technologies is headquartered in Conshohocken, which is also about five miles from Norristown. They wanted a simplified approach to Internet marketing to help build them as a trustworthy brand.
Along with that, they wanted a fast-loading, streamlined website that encouraged visitors to convert into customers. We made sure they had all of that, and we also added a blog, downloadable ebooks, and lots of other helpful features.
Goliath Technologies is an up-and-coming tech giant (no pun intended), and they're practically Norristown's neighbor.
3. MATAAC – Blue Bell
Finally, we have the MidAtlantic Trade Adjustment Assistance Center, better known as MATAAC.
We worked with MATAAC to help them attract more clients for their consultation services by improving their websites and making information easy to find. Since their name is somewhat long, we knew that the most important information for potential customers would be an explanation of what MATAAC does.
We made that happen, and since we improved their website, they've seen an increase in consultation requests.
WebFX is an accomplished Internet marketing agency
As our above clients prove, we work with a diverse range of companies in the Norristown area to make sure they can achieve the growth they want. Our team of expert Internet marketers has earned great results for our clients — and they'll do the same for you!
Contact us today to create an Internet marketing plan for your company!
WebFX. (646) 961-3131. 600 Third Avenue, 2nd Floor, New York, NY 10016