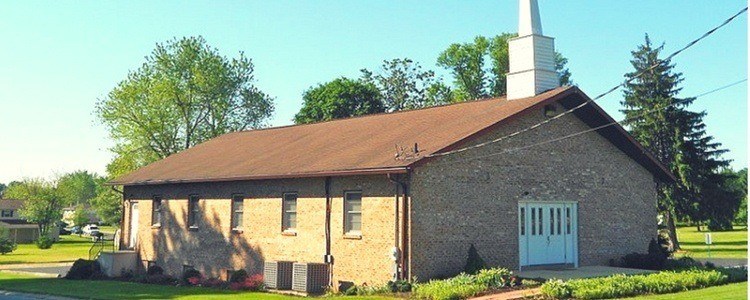 Internet Marketing Services for Shiloh, PA
Shiloh, Pennsylvania is one of the best-known towns in York County.
With a small, tight-knit community and lots of well-paying jobs, Shiloh enjoys scenic Southern Pennsylvania with a strong local economy.
That's impressive for any town, partly because it means almost anyone can find a job in Shiloh.
It also means there are lots of respected and distinguished companies operating in Shiloh, Pennsylvania.
Whether those companies are restaurants, non-profits, or even churches, they all have an opportunity to spread their messages to the Shiloh community and far beyond – and the best way to do that is with Internet marketing. To learn more, keep reading, and give us a call at 888-601-5359 to speak with a strategist.
How Internet marketing works for Shiloh, PA

Internet marketing is a general term used to describe anything you do to promote your business online.
That could be search engine optimization (SEO), pay-per-click advertising (PPC), social media marketing, and more.
The basis of any good Internet marketing plan is a sleek and modern website. After that, you can expand your site and attract users to it from search engines, social networks, and virtually anywhere else on the Internet.
Best of all, it costs virtually nothing compared to traditional marketing channels like television and radio.
But you don't have to take our word for it. Just check out what Internet marketing has done for two of our clients near Shiloh!
Our client near Shiloh, Pennsylvania: Clarity Way
About a half-hour drive from Shiloh is one of our best clients, Clarity Way.
Clarity Way is a rehab center that came to us looking for new ways to reach the people who need help in the York community.
When it comes to addiction treatment, that's not an easy task. It's incredibly hard for someone who's addicted to either ask for help or allow a loved one to admit them to a rehab center.
On top of that, addiction is highly stigmatized in the United States, which can make it even harder for someone to reach out.
But at WebFX, we don't like to shy away from challenges.
That's why we helped Clarity Way start their Internet marketing from the ground up.
We worked with them to create a cutting-edge website that conveyed the peace and tranquility someone can find after they go through Clarity Way's programs.
We also made sure that Clarity Way could encourage potential clients and their loved ones to contact the rehab center directly by using strong calls to action and conversion rate optimization (CRO).
Since Clarity Way earns its clients through one-on-one consultations and unique treatment options, it's essential that someone contacts them to take the next step to becoming a client.
With our help, Clarity Way's website saw a 166% increase in online contacts over 60 days. That gave them more clients than they'd ever had before, ensuring they can help the people who need it most.
We also helped raise Clarity Way's profile nationally by designing a blog for them and entering it into the Horizon Awards contest. In 2012, they earned gold for the Blog Design category, ensuring more people knew about their brand than ever before.
Some of our client Successes
Another client near Shiloh, Pennsylvania: Datum Storage Solutions
Datum Storage Solutions creates high-density storage units that can be used in practically any business model, including universities, law enforcement, and technology.
Datum came to us with a goal of attracting new online requests for their storage units, which they sell to specification.
That means they need to attract potential customers who are serious about data solutions. That could be a corporation that needs a place to store all of its old HR files, or it could be a homeowner taking a unique approach to a closet.
Regardless, those are the kinds of customers that Datum needs.
We built them an intuitive, simple website that lets visitors find the information they need quickly.
We incorporated Datum's color scheme and logo as well so there was plenty of branding on the site.
Finally, we made it easy to contact Datum directly by using big website buttons and contrasting colors that encourage users to email Datum for more information.
With all of that done, Datum now enjoys a modern website with lots of internal support that continually creates new leads for them, day after day.
WebFX is a full-service Internet marketing agency
At WebFX, we've worked with clients in the Shiloh, Pennsylvania area, and we've helped them achieve their goals.
Whether you want to get more customers online or simply promote brand awareness, we have the experience, knowledge, and tools to get the job done.
Contact us today to create an Internet marketing strategy for your business!
Call 888-601-5359 or contact us online today to see how WebFX can improve your online performance.