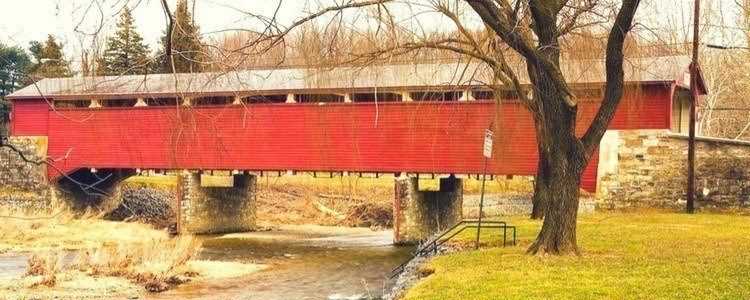 Internet Marketing Services For Whitehall, PA
When you pick an Internet marketing agency to partner with, you want to be sure it's the right one. Unfortunately, it's often difficult to determine which agencies will prove effective, and which will exhaust your marketing budget with little to show.
Here's a simple question to help identify the agencies that actually want your business to succeed: has this particular agency taken the time get familiar with your business, industry, and local area? If not, and if you've been offered a seemingly one-size-fits-all bundle of marketing solutions, you should probably keep looking.
After all, effective Internet marketing goes hand-in-hand with a deep understanding of how specific businesses and industries operate. At WebFX, that's exactly what we pride ourselves on. To learn more, keep reading, and give us a call at 888-601-5359.
What is Internet Marketing?

Much like traditional marketing, Internet marketing is a general term that refers to any of the many online marketing channels available to businesses today.
Here's a list of the six most commonly pursued avenues of Internet marketing:
While each of these channels is effective in its own right, the best Internet marketing strategies use multiple channels to ensure all bases are covered. The world of digital marketing is dynamic and heavily nuanced – what works for one business might be all but useless for another.
Effective Internet marketing involves testing, informed decision-making, and constant data analysis. Legitimate agencies know this, and would never dream of trying to shoehorn multiple businesses into the same, generic marketing model. Creating unique solutions on a case-by-case basis is the only truly fool-proof path to online success.
Why partner with WebFX?
Our expert team of Internet marketers has been working with PA businesses for years. We know what you want to get out of online marketing, and we know how to achieve it for you.
Some of our client Successes
We're a transparent agency
Certain agencies are notorious for ambiguous pricing, along with overpromising and under-delivering. At WebFX, we cut right to the chase. We have clearly defined pricing, and work with all of our clients to make sure they're informed and content throughout the process. There's no confusion, and you know exactly what you're paying for.
We're a performance-driven agency, and we focus on what really matter: improving your bottom line. We won't waste your time with vanity metrics and constant upselling.
We know Whitehall, PA
WebFX is headquartered in Harrisburg, only an hour or so away from the Whitehall area. Many of our team members grew up in and around the Whitehall area, and understand exactly how local business works.
Whether it's walking around the Lehigh Valley mall on the weekends, or sighing in frustration while stuck in traffic on MacArthur road, we know the area.
These details may seem minor in nature, but our knowledge of Whitehall Township allows us to create the comprehensive, business-specific marketing strategies that we've been talking about. We treat each client the only way we know how: as a unique business that deserves its own, custom marketing solution.
Start Internet marketing today
WebFX has helped hundreds of PA businesses improve their bottom lines. We don't partner with clients lightly, and are personally invested in the continued success of each and every one.
If you're seeking proven, effective Internet marketing services in the Whitehall area, we'd love to help. Contact us today for more information or a free quote!
Call 888-601-5359 or contact us online today to see how WebFX can improve your online performance.