February 27, 2023
14 minute read

Sina is a marketing expert who specializes in SEO, AI, and digital marketing content. With over five years of experience, she's written hundreds of pieces, spanning a variety of topics and industry niches. She loves combining her strong eye for detail and passion for storytelling in her work. You'll find her fruit picking or horse riding at the local farm when she's not writing.

What to Work on When Business is Slow?
When business is slow, focus on improving your website's SEO, creating valuable content, and engaging with your target audience through social media and email marketing.
Is business slowing down at your company? Perhaps you're worried that sales are falling short of projections or that the company is having trouble staying afloat financially. Any business owner will experience lulls in operations from time to time. So, what do you do when business is slow?
This article will help you pinpoint the source of your company's slowdown and determine what to work on when business is slow. Here's a brief outline of what we'll cover:
Looking for ways you can boost your business? Sign up for our newsletter to receive insights and best practices to help your business take over the online markets. Over 200,000 business owners have placed their faith in us — you can too.
Driving Results When It Matters Most
"Our low-ranking website was not providing the quality of leads necessary to grow our pipeline. WebFX has enhanced content and built an organic and paid strategy to help us improve lead quality."
–Alyssa R.
Read Our 1,000+ Reviews
6 possible reasons why business is slow
Every business owner knows that success isn't guaranteed — times can be tough, and you may find your business struggling to stay afloat. You could be wondering what is causing your business to slow down.
Here are six possible reasons why your business may be experiencing a slow period:
1. Cash flow problems
Your cash flow consists of your business's incoming and outgoing financial assets every month. A healthy cash flow shows the business's ability to:
Meet financial commitments
Replenish working capital
Return capital to shareholders
Operate profitably
Pay bills
Prepare for economic uncertainty
If you have negative cash flow, it indicates your outgoing expenses are regularly exceeding your incoming revenues. For example, suppose you generated an income of $25,000 last month but spent $35,000, resulting in a negative cash flow of $10,000.
Some of the factors that can cause negative cash flow and stunt business growth include:
Delays in repaying debt, which can lower credit scores
Taking on more debt to fund operating costs
Passing up investment possibilities
The bottom line is that managing cash flow effectively is essential to the survival of your business, even when it's showing steady profits.
2. Economic downturns
The state of the economy is the most influential element in determining your company's success — consumer sentiment shifts during recessions. People are more cautious about making large purchases and are more inclined to put money aside in preparation for a difficult financial period.
Meaning that your business must have contingency plans in place to adjust to the changing economic climate. Having a proactive strategy that is attuned to the current financial situation can be instrumental in helping your business survive downturns in the economy.
3. Technology innovations and emerging competition
Technological advancements make many sectors vulnerable to new and more effective economic entrants. That's why your business needs to stay abreast of technological changes and be prepared to respond quickly with creative solutions.
Also, the innovativeness of competitors may slow down other sectors. Take the entertainment industry, for instance. When Netflix revolutionized how consumers watch movies and TV shows, it caused a slowdown at other large media conglomerates, inspiring them to introduce competing streaming solutions.
While it may be possible to ride out some of these storms, others may demand more creative problem-solving. E-commerce and other online shopping platforms, for instance, have had a significant influence on the retail sector. In today's dynamic marketplace, you need to be creative and proactive for your business to succeed.
Meet MarketingCloudFX:
One platform tracking countless metrics and driving stellar results.
Learn More About Our Proprietary Software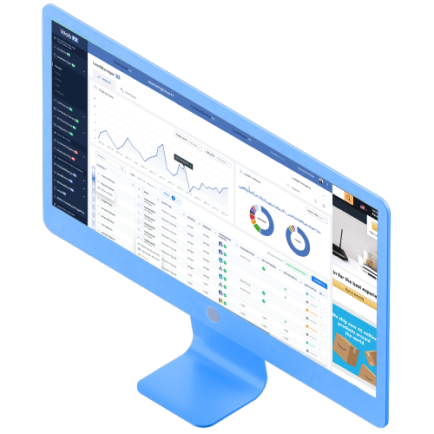 4. Seasonal fluctuations
When discernible shifts in a time series occur every year, we say that the series is seasonal. For example, fireplace businesses have peak seasons in the warmer months, whereas retail companies experience their busiest times in the winter. Seasonal patterns often occur in the customer demand cycle, and your businesses should anticipate and strategize for these shifts accordingly.
So, it's essential to gauge business success in a way that doesn't include drawing comparisons between your quiet season and your busy season. If you want to stay ahead of the competition and maintain your position in the market, you must keep an eye on the marketplace and respond accordingly.
5. Holidays
In the same way that fireplace businesses experience a resurgence around the winter holidays, others, such as business-to-business (B2B) transactions, tend to slow down. Such shifts may significantly impact your company's bottom line, so keeping tabs on them is essential.
Because of the potential impact of holidays on business activity, it is important to compare results from the holiday season to those from other similar periods rather than using a linear scale. The holiday season is an entirely different animal than your busiest times of the year.
To ascertain whether or not your company should increase or decrease its marketing and sales efforts in the new year, you can look at how things went throughout the holiday season. By doing so, you can better prepare for your company's peak and off-peak periods with adequate resources.
6. Market Movements
Variables such as the state of the economy, the news cycle, and cultural shifts all have a role in shaping the latest market trends. These tendencies can impact a single offering or an entire market. Companies that keep up with market movements can better adjust their offerings to match the needs of their target demographic.
For example, if a business knows that there is an increased demand for sustainable products, it can make sure to position its offerings in line with this trend. Similarly, if there is a decrease in demand for certain products or services, businesses can avoid investing resources in them and shift their focus to other offerings with more demand.
By being aware of the trends impacting their industries, businesses can stay competitive and ensure they are providing the products and services that consumers want.
We foster and form long-term partnerships so that your business has long-term results.
Over 90% of WebFX clients continue partnering with us into year 2 of their campaign.
Hear from Our Happy Customers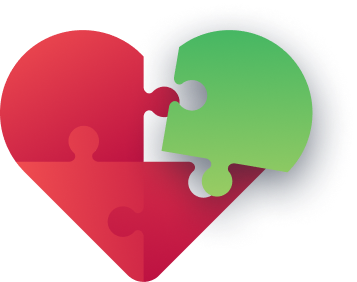 How do you know when business is slow?
The best way to know if your business is slow is to reverse engineer your company's finances. Start by looking at your income and expenses, assessing trends in the industry, and analyzing customer feedback to identify potential issues.
Here are some factors that can contribute to slowing down your business:
Decline in online and/or foot traffic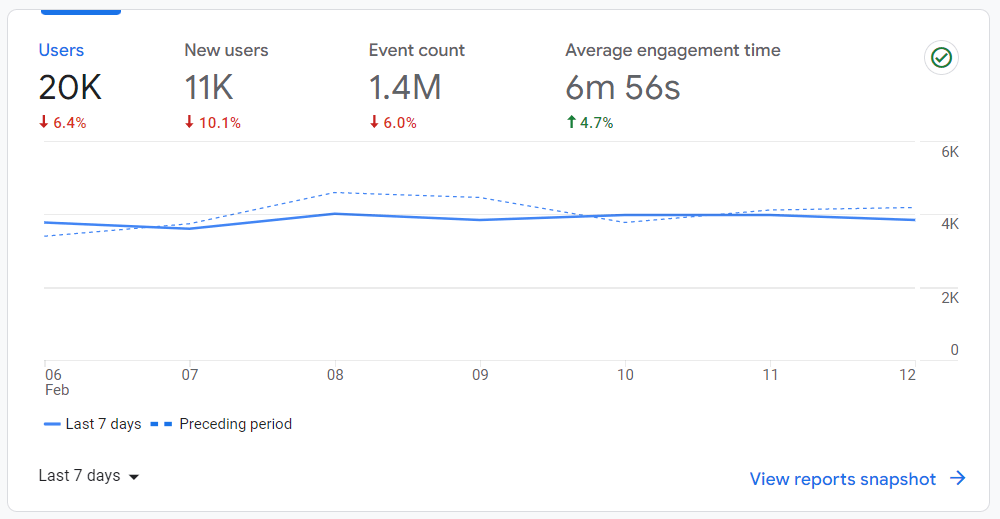 Is your website traffic enough to sustain your sales funnel? If your website traffic is not optimal, it can lead to a dry sales pipeline, resulting in reduced revenue and, eventually, lower profitability. A decrease in online and/or foot traffic can be a warning sign of declining business.
If you run an online business or have an online presence and see a fall in website traffic that can't be attributed to your team's performance or promotional campaign issues, you can utilize website traffic tracking tools to get insight into your website's traffic patterns and analyze why it may be declining.
If you're running a physical business, you can measure your foot traffic by comparing year-over-year sales, customer engagement, surveys, and feedback from customers and employees. Comparing these metrics will give you a better understanding of how your traffic is trending and impacting your business.
Learn how we increased traffic by over 40%, and conversions by over 100% for an ecommerce client.
Read the Case Study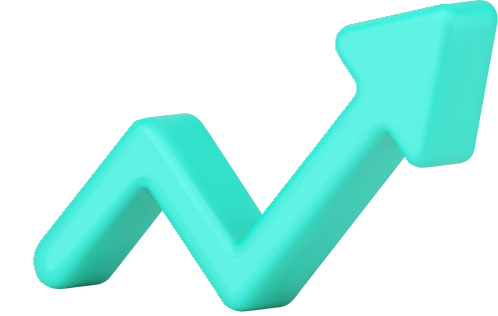 Falling Revenue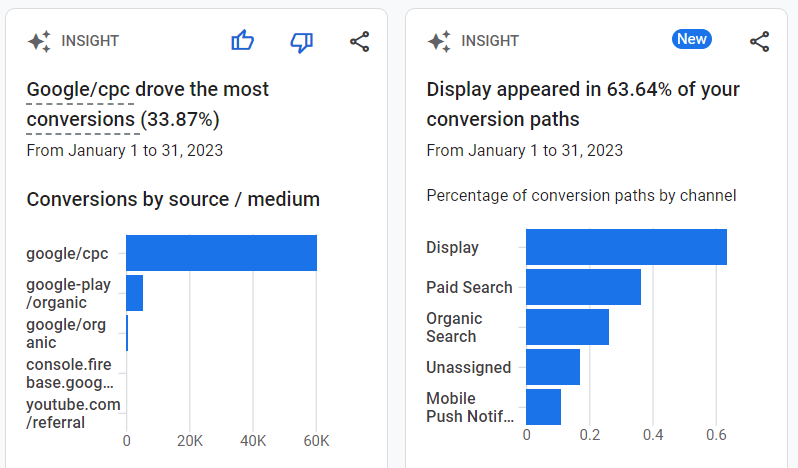 It's essential to review and compare your business's monthly, quarterly, annual, and year-to-date revenue to the same periods in the prior year. You should also analyze revenue sources such as organic and paid search, referrals, and affiliates.
Doing this helps establish a time frame for the revenue decline that you already projected. You will be able to determine whether or not a slowdown in business was the root cause of a revenue drop that was out of line with seasonality or more than you had anticipated.
By analyzing revenue figures from different periods, you may quickly see declines or increases in revenue.
Change in sales closing ratio
When you notice a decline in revenue, that's an indication that business is slowing down or that there's a problem in your sales department. So, the next logical step is to assess sales team activities to determine the possible cause.
Verify the percentage of deals made by your sales staff and compare it to figures from prior quarters. Do they have a similar rate of success in closing deals? If not, then it's a good time to reevaluate the effectiveness of your sales team.
It's essential to assess the closing ratio and the number and quality of leads they have to understand your sales team's performance better. Investigating the underlying cause of the changes in closing ratio requires a deeper look into sales performance metrics such as lead generation, lead conversion rate, and average sales cycle length.
Drop in profit margin
If there has been no decline in sales, you should investigate whether or not profit margins have dropped. Declining margins may indicate a downturn in the lead conversion rate or the overall sales process.
Investigating the performance of your more profitable products against those less impactful ones can help uncover why there has been a decrease in the lead conversion rate or average sales cycle length.
Understanding why there has been a decrease in the lead conversion rate or average sales cycle length is crucial in determining the best course of action to regain profitability.
WebFX is a partner businesses trust.
Hear from HydroWorx, who saw a 236% increase in organic sessions with WebFX services.
Watch the Video Testimonial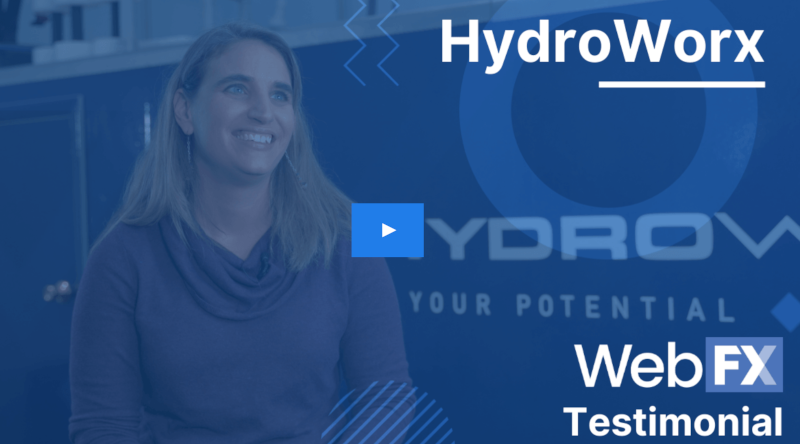 What to work on when business is slow
1. Send out a request for feedback from both staff and consumers
How often do you ask your employees or customers for their feedback? If the answer is never or barely ever, then this is an excellent time to implement it.
Gathering feedback from employees and customers can give you a lot of insights into what is slowing down your business, what it is doing well, and where it could use improvement.
By getting this information, you can make changes to your operations and customer service to better meet the needs of your employees and customers. Doing this will help you keep more customers and boost the morale of your employees.
2. Examine your customer relationship management (CRM) system
When business is sluggish, it's best to review the effectiveness of your sales staff and study the data in your CRM system. You can use this information to pinpoint potential sources of discontent among your clientele and workforce.
For example, you can check if your information capture forms encourage prospects to provide full names and contact details with no restrictions, such as character count limits. If any of the contact information is incomplete, it could be challenging for sales agents to follow up with customers or provide accurate customer service.
You can also check how long the typical sales cycle is for your reps and how frequently they close out wins versus losses. Your CRM data might provide insight into your sales team's overall performance.
You'll be able to use these metrics to guide your team's deliberations. You can use a CRM system like Nutshell to track your team's progress and generate reports. It will show you exactly how your staff performs, so you can pinpoint where to implement adjustments.
3. Perform competitor research
Taking time out of our hectic work schedules to learn about competitors and their strategies is not always a priority for most leaders. But by taking the time to understand how your competitors are succeeding, you can gain valuable insights on improving and standing out.
Gathering information on what your competitors are doing can provide an excellent benchmark against which to measure your performance. It also helps you identify what strategies and tactics they are employing and any market weaknesses or opportunities.
4. Expand the variety of your offerings
Now that you clearly understand your competitors' strategies, strengths, and weaknesses, it's time to capitalize on them. One way to do it is to expand into new markets, diversify your products or services, and offer something your competitors don't.
For example, people have become increasingly dependent on the convenience of digital platforms and the power of e-commerce to give them access to whatever they need with just a few clicks.
Make sure your customers can buy from you whenever and wherever they like by opening an online store, adding a delivery service, or offering online consultation. Doing this will give you an edge over competitors and help you capture a larger market share.
Measuring the metrics that affect your bottom line.
Are you interested in custom reporting that is specific to your unique business needs? Powered by MarketingCloudFX, WebFX creates custom reports based on the metrics that matter most to your company.
Leads

Transactions

Calls

Revenue
Learn More

5. Update your marketing content
Now that you know what your customers and employees want and need, understand your competitors' strategies, and have improved your offerings, it's time to revisit your marketing materials.
Start by looking at your website, emails, and social media posts to ensure that they accurately reflect your updated offering. Assess if your marketing content across all platforms conveys the correct message, if they're attractive and engaging, and if they list all of your current products and services.
Additionally, you should examine your language to ensure it resonates with your target audience. Once you've evaluated your current marketing materials and identified any issues, you can focus on creating or updating content that accurately reflects your business.
6. Invest in online advertising
When times are quiet, many businesses cut back on spending on activities like advertising. If you can successfully appeal to their clientele, you will have a much easier time attracting them to your company.
When there is less rivalry in a market, advertisements are an excellent way to reach prospective customers. You can tailor your advertising campaigns to fit your budget — no matter how small.
You can use digital platforms like social media and search engines to target potential customers. Running an advertising campaign can be an effective way to gain traction in a quiet period.
7. Implement cross-selling
In reality, the opportunity to gain revenue from a consumer does not cease with the transaction. One way to boost revenue is by cross-selling to your current customer base.
Cross-selling is promoting the sale of a secondary item in addition to the primary offering. By providing additional products that work in tandem with the primary purchase, you can help customers enhance their experience while increasing revenue.
If your company offers a particular product or service that can complement or enhance a customer's initial purchase, you can capitalize on it to improve customer loyalty and ensure repeat business.
8. Develop a sales enablement plan
Sales enablement involves equipping your sales reps with the right tools and resources to close deals successfully. A sales enablement strategy considers your sales personnel's needs and their customers' demands.
For instance, you can give your sales reps access to a CRM system that facilitates easy contact management and account tracking. Your marketing department can also provide agents with various types of content to enhance their interactions with prospects.
Research shows that the most successful sales resources include live product demonstrations, customer testimonials, reviews, market data, and social media posts.
9. Improve existing structures and procedures
Your sales force will have more success if they follow a streamlined structure and procedure. This structure should include setting up automated reminders for reps, establishing quotas and goals, providing sales training to stay up-to-date on new features and offerings, and tracking performance metrics.
When business is slow, it's an excellent time to take stock and assess how things are being done to make sales. Consider what is and isn't helping your salespeople and potential customers, and adjust your new procedure to boost your close rate and customer satisfaction.
After reviewing the procedure, think about the factors that influence the progression of leads. When you know your sales process inside and out, you can assess its strengths and weaknesses. Additionally, have the plan to motivate your sales team during these times.
10. Check-in with your employees to help them deal with burnout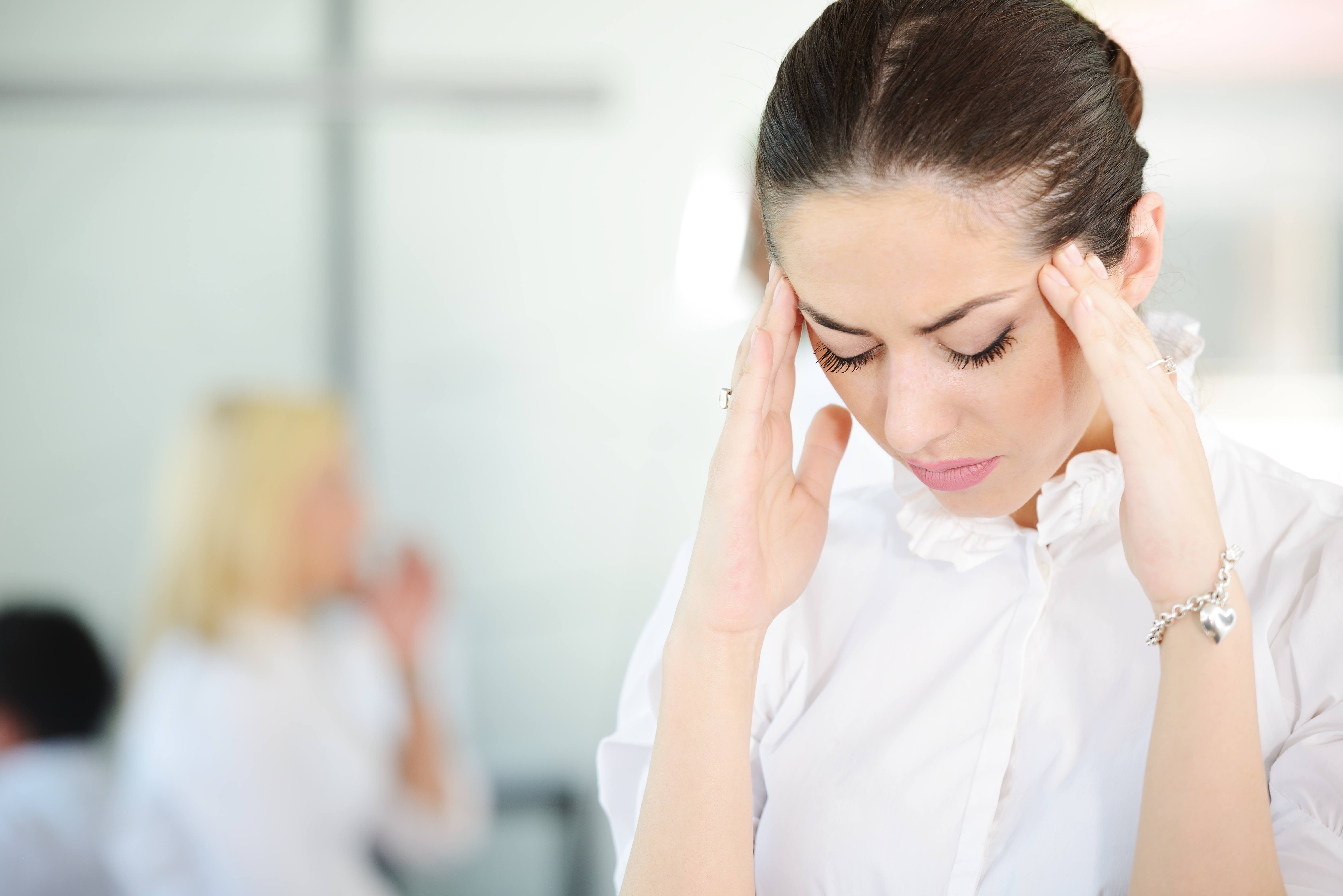 Employee burnout has far-reaching consequences for your business, including poor quality of work and toxic company culture. Having the plan to check in with staff members and ensure their emotional well-being is essential.
If you find some sales agents experiencing burnout, work with them to fix the issue. Make a strategy to improve performance, suggest they use their vacation days or provide further coaching. To ensure the success of your sales staff, you must take the initiative, even during downtimes.
Time to Level Up Your Sales
Our long list of services helps you grow every aspect of your business with marketing strategies that are proven to increase bottom-line metrics like revenue and conversions.
In the past 5 years, we've managed more than 12.9 MILLION transactions across our client base.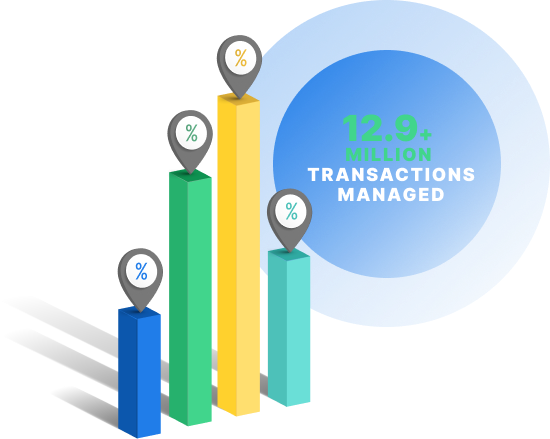 Have you've learned what to work on when business is slow?
We also provide comprehensive tips and advice for boosting your business's online sales. Contact us online or call 888-601-5359 if you're interested in working with our sales optimization and automation specialists to increase sales.
Sina is a marketing expert who specializes in SEO, AI, and digital marketing content. With over five years of experience, she's written hundreds of pieces, spanning a variety of topics and industry niches. She loves combining her strong eye for detail and passion for storytelling in her work. You'll find her fruit picking or horse riding at the local farm when she's not writing.

WebFX provides digital marketing solutions with expert marketers, designers, and developers to increase visibility, conversions, and revenue.

Learn more
Try our free Marketing Calculator
Craft a tailored online marketing strategy! Utilize our free Internet marketing calculator for a custom plan based on your location, reach, timeframe, and budget.
Plan Your Marketing Budget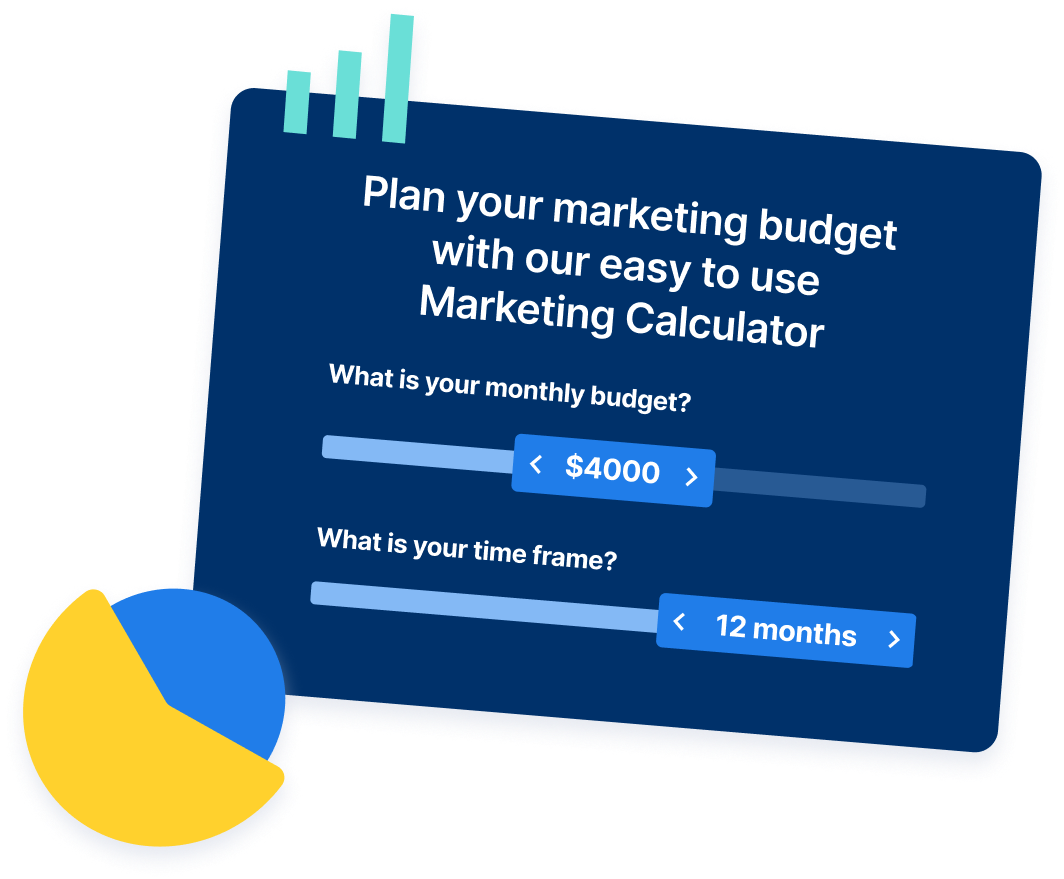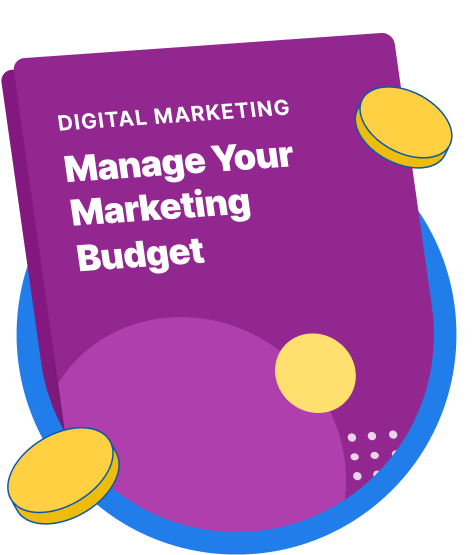 Maximize Your Marketing ROI
Claim your free eBook packed with proven strategies to boost your marketing efforts.
Get the Guide
Try our free Marketing Calculator
Craft a tailored online marketing strategy! Utilize our free Internet marketing calculator for a custom plan based on your location, reach, timeframe, and budget.
Plan Your Marketing Budget