Did you know that 89% of marketers say search engine optimization (SEO) is successful? If you haven't invested in SEO for your business, you're missing out on all the benefits SEO has to offer. So, what's the advantage of SEO management for a growing business like yours?
In this post, we'll provide you with eight advantages of SEO services for your company. If you want to learn more about SEO, check out our SEO services to see how this strategy can help your business grow. Or, contact us online or call us at 888-601-5359 to chat with a strategist!
93% of WebFX customers are extremely satisfied with their digital marketing results.
"Working with WebFX, everything is very organized and strategic. We're only a year into our partnership, and our expectations have definitely been met."
View More Client Testimonials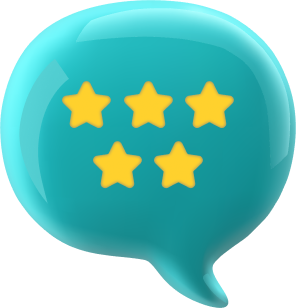 1. SEO services help you reach people using search engines to find products or services
When you're trying to find people interested in your business, you want to reach them where they're hanging out online. The importance of SEO lies in the fact that people use search engines every day. In fact, there are over 3.5 billion searches conducted on Google every day.
People use search engines to discover new products, find relevant services, locate businesses, and uncover useful information. By optimizing your site for SEO, you help these people find your business in search results. SEO services will help you optimize your website to appear in more relevant search results.
More people will find your business and check out everything you have to offer. It's the best way to reach people looking for companies like yours.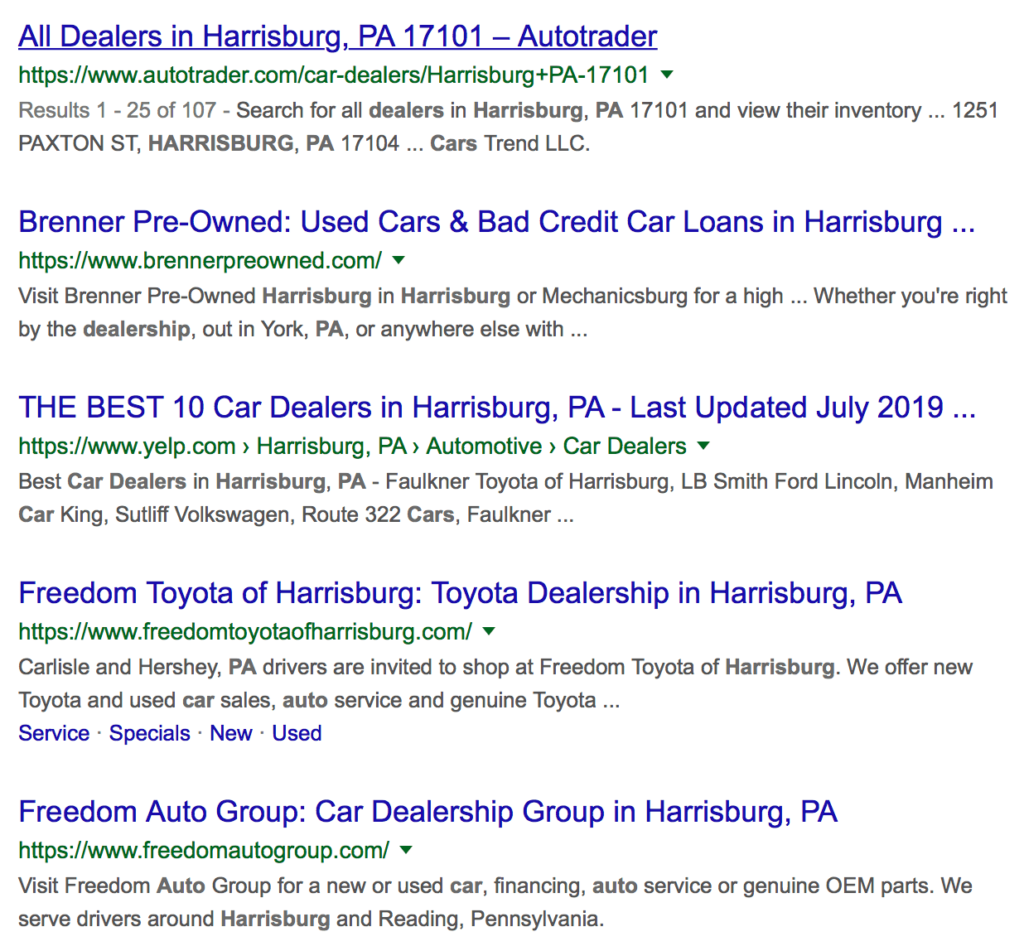 2. SEO services help you get quality website traffic
One of the most significant advantages of SEO is that you'll obtain quality traffic for your business. SEO requires optimizations to help you appear in relevant search results. By appearing in these search results, you can attract more qualified traffic and users.
Users choose to visit your website. Unlike outbound strategies, you don't reach out to people and convince them to visit your site. Instead, users find you in search results and pick your business's website because they believe it's relevant to their query.
How does SEO bring in quality website traffic?
If your company ranks in the top spots, your audience is more likely to pick it because 75% of users don't go past the first page of search results.
This behavior means that you'll attract more people interested in your business. You'll have higher quality traffic because you're using the right keywords to appear in search results that matter to your bottom line.
3. SEO services enable you to improve the user experience on your site
If you want to succeed with online marketing, you must provide your audience with a positive experience. Whether they're visiting your website or reading your emails, you must cater to your audience and provide them with a top-notch experience. The one SEO advantage for your business is that SEO pushes you towards creating a better user experience.
Many crucial SEO optimizations are necessary for success with this strategy, but also promote a positive experience. As an example, page speed is a crucial factor for SEO. If your pages don't load quickly, you risk visitors leaving your site and visiting a competitor's site instead.
This act increases your bounce rate, which sends a negative signal to Google that affects your site's ranking. Users don't want to wait for pages to load. It's not a positive experience because your audience wants to access information fast.
If your site loads too slow, you're providing a bad experience for visitors. If you optimized your page speed, you would likely perform better in the search results. You'd keep more visitors on your page, which sends a positive signal to Google and increases your ranking.
Users will be happy because they can access information quickly.
Advantages of SEO for improving user experience
User experience and SEO are strongly intertwined. Not only does Google want to deliver the most relevant results, but it also wants to deliver results that provide a positive experience. You could have all the information a searcher needs, but if they can't read it, find it, or see it fast enough, they won't stay on your site.
One of the most significant benefits of SEO services is that you will improve the user experience on your site. An SEO company will provide those services for you, so you don't have to worry about incorporating user-friendly elements on your own. By improving your audience's experience on your pages, you'll keep them on your website longer and help them get to know your business.
4. SEO services help your business build brand awareness
Brand awareness is crucial for growing your business. When people recognize your brand, they're more likely to choose you when it comes time to convert. SEO helps you build brand awareness with your audience.
When users conduct searches and see your business in search results, they start becoming familiar with your company. If they click on your website listing, they'll check out your organization and learn more about you. SEO helps you rank higher in search results.
If potential leads and shoppers see your business at the top of search results, they're going to associate the keywords they searched for with your business.
Advantages of SEO for building brand awareness
Ranking higher in search results builds trust with your brand, too. Considering 75% of people don't go past the first page of results, you must optimize your website to get to the top page. Higher rankings instill trust.
When you rank higher in search results, especially on the first page, you build trust and authority with your audience. Not only will you gain their confidence, but you'll also gain brand exposure for your business. SEO is 24/7 brand exposure.
Unlike paid ads, your website is always there and in the search results. This structure means that no matter the time or day, people can always find your listing.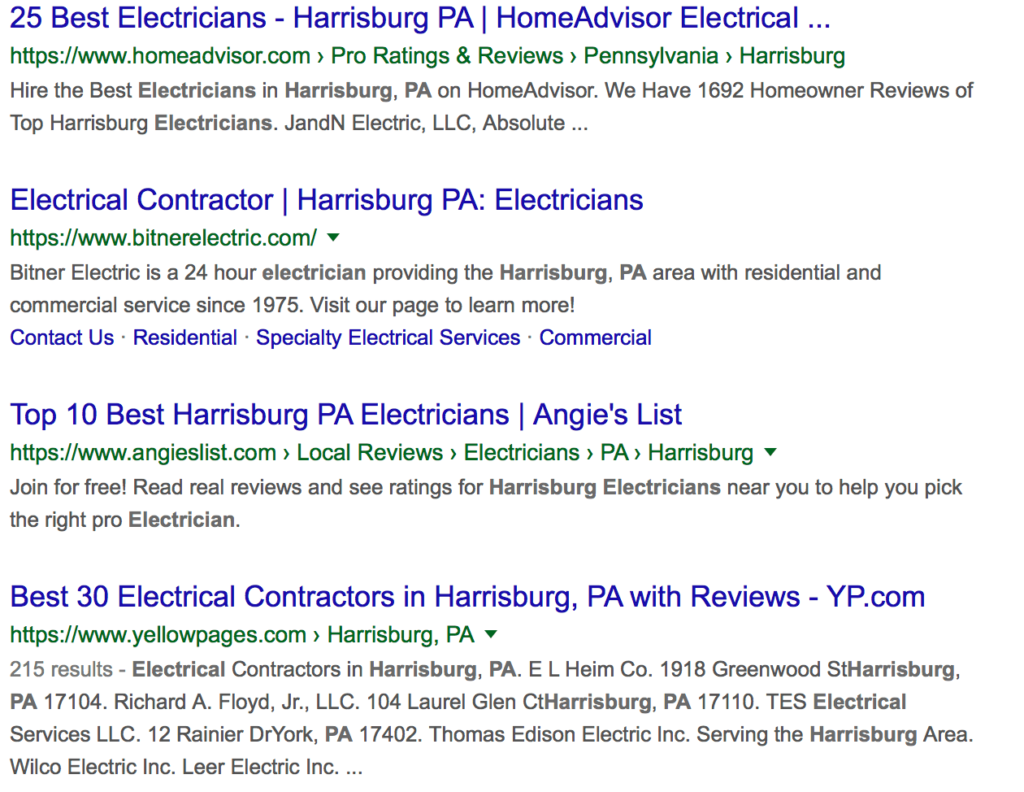 5. SEO services are budget-friendly
When you invest in digital marketing strategies, you want to use ones that work with your budget. One of the advantages of SEO is it's budget-friendly. Companies pay $750 – $2,000 per month, on average, for website SEO services. It's a cost-effective strategy because it targets people that actively search for your products or services.
You aren't wasting money on getting in front of people who aren't interested in your business. Your money goes toward driving traffic interested in your organization. As a result, SEO has an impressive return on investment (ROI). Since you're attracting interested users, they're more likely to buy from your business.
It's an excellent opportunity for you to grow your company.
6. SEO services allow you to compete with your top competitors
You're always looking for ways to remain in competition with your competitors. Whether you're competing against a midsized business or large corporation, it can be challenging to stand out from other companies. SEO levels the playing field.
Since companies can't pay for organic rankings, it allows your business to compete with more prominent companies. Search engines rank sites based on their relevance to the search query. If your site is more relevant than a large corporation's website, you will most likely rank higher in the search results.
The advantage of SEO is that it allows you to compete with companies of all sizes. This method is excellent for helping your business stay competitive. With an SEO company, you can even have a team of experts that can analyze your competitors and help you create an effective strategy for your organization.
Looking for an all-in-one SEO audit tool? You've found it.
SEO Checker provides data on key metrics to give you:
Complete SEO score

Content Grade

Site Speed Analysis

and more.
7. SEO services help increase traffic for other strategies
When you invest in SEO, you'll benefit from different strategies, including:
Email
SEO benefits your email marketing strategy. If you have an email sign-up bar on your website, you can earn more subscribers by having a healthy SEO plan. When your SEO plan drives qualified traffic to your site, they're more likely to be interested in your business and join your email list.
Social media
You're more likely to earn social media followers through SEO, too.
If people can find your business in the search results and take time to check it out, they're more likely to follow your social media profiles.
Blogs
SEO helps increase your blog traffic. When you optimize your posts for SEO, you're going to drive more traffic to your blog. Since SEO drives valuable traffic to your site, you can get quality leads from this strategy.
8. SEO services allow you to monitor campaign results
When you're investing time and money into a digital marketing strategy, you want to know that it's working. One of the benefits of SEO services is that you can monitor your SEO campaign's results to see that it's working for your business. You can use Google Analytics to monitor your strategy.
This tool enables you to see important data like:
Organic traffic
Dwell time
Pages per session
Bounce rate
These metrics help you understand if your campaign is working or if you need to make improvements. It enables you to use your budget more effectively to reach leads interested in your business.

If you aren't familiar or feel overwhelmed with Google Analytics, you can rely on an SEO company to help you understand your site's analytics.
At WebFX, our program, MarketingCloudFX, makes it simple and easy for you to know how your website is performing.
[ca name="6″]
Take advantage of SEO's benefits today
SEO is an excellent method for helping your business grow and reach new leads. When you invest in this strategy, you'll experience all the benefits it offers. At WebFX, we have over 25 years of experience creating SEO campaigns that drive results for our clients.
In the past five years alone, we've driven over $3 billion in sales and over 7.8 million leads for our clients. We know how to create campaigns that grow businesses. If you want to learn more about how professional SEO services can help your business grow, contact us online or call us today at 888-601-5359 to speak with a strategist about our SEO packages!