Content marketing is one of the most effective ways to get new leads for your forklift dealership. Content is a broad concept that includes practically any audio or visual medium on the Internet, including text, graphics, video, and more.
But how does content work? And how can you use it? If you'd like to speak to a specialist before reading on, you can contact us at 888-601-5359.
What is content marketing?
Content marketing involves creating new parts of your site to engage visitors who look you up in search engines like Google. Content includes a huge range of different disciplines, and it commonly includes these strategies:
Creating and maintaining a blog
Answering frequently asked questions in-depth
Filming how-to videos
The goal of content marketing is to inform your readers and answer their questions. When you do that, you prove to them that you're a reliable, authoritative source in your industry, and that makes you an expert.
Essentially, you're sharing valuable information with potential customers so that they'll trust you more. That trust plays a valuable role in generating new leads, and it also establishes a reputation for your company. When you show potential customers that you know your stuff, they'll be much more eager to do buy from you.

Hear What It's Like to Work With WebFX!

"Our website has experienced a significant increase in traffic since starting with Webfx. Our team is very impressed with the clicks we are experiencing with our Geo-Fencing campaigns and we look forward to seeing our monthly reports with the positive results."
Heavy Equipment Dealership
Advantages of content marketing
The biggest advantage for most businesses is the initial price. Basically, you don't have to pay anything to use content marketing.
1. It's affordable
Content mostly requires time on your part to create a high-quality product. It may take an hour or so to write a strong blog post, or maybe a few hours to write an article about a question you always hear from customers.
Regardless, your time investment is the most taxing part of content marketing.
You can make it easier on yourself by setting a publication schedule on your calendar and sticking to it — or even working ahead! Set aside a few minutes or an hour to work on content every day, and make sure you hit your deadlines.
2. It's targeted
Next, content marketing is one of the most highly-targeted forms of marketing in the world. All the content you create is based on certain keywords, and when someone looks for those keywords in search engines, they'll see your content in the results.
That means you only show your content to people who want to see it. You don't have to worry about drawing unqualified traffic or leads to your business — you're only engaging people who are interested in forklifts.
3. Your customers promote it for you
Once you've created content, you can share it on your social media profiles like Facebook and Twitter. Then, if your followers like it, they'll share it with their followers. And as that cycle continues, you reach a broad audience of people with similar interests that could all potentially become leads.
4. You generate leads passively
One of the best parts about content marketing is that it generates new leads on its own time. You don't have to be at the office to let your website work 24/7 — it'll do the heavy lifting for you.
That means once you have content up and running, it'll continue to pay off for years and years to come. Even if a page only gets one lead in the entire lifetime of your business, it's still paid for itself and then some.
Now imagine that kind of lead-generation when you have 10, 100, or 1000 pieces of content on your site.
When all is said and done, you have an affordable, targeted, and self-promoting form of marketing that can passively earn you new customers. It's an incredible strategy, and one that can help you grow your business over the long term.
Use our proprietary keyword research tool,
KeywordsFX

, to help you find high-quality keywords for content and PPC campaigns. Identify Top Keywords for Free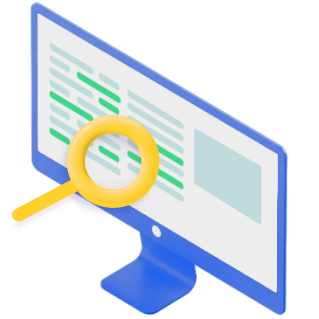 Types of content marketing
As we established earlier, the word "content" covers a lot of different ideas. These are some of the most common forms of content that you can find online.
These five forms of content marketing are some of the most cost-effective means of obtaining new business leads. All of these are affordable enough for any business to use — even startups — and they have the potential to pay off in a big way.
Good agencies have more than 50 testimonials.
Great agencies have more than 100 testimonials.
WebFX has over 1000+ glowing client testimonials.
See What Makes Us Stand out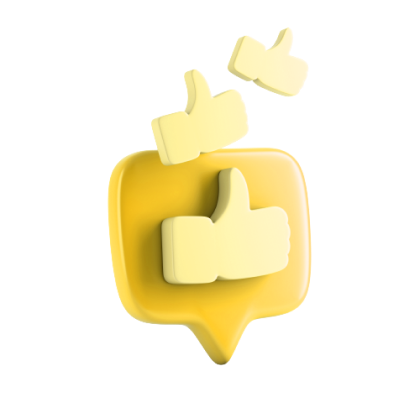 WebFX is a content marketing agency
At WebFX, we specialize in content marketing. Our team of expert content marketers has worked in the industry for years, and they're constantly up-to-date on the latest strategies and information that get clients like you outstanding results.
We are a full-service Internet marketing agency that will care about your business like we care about our own.
Do you want to passively grow your company? Contact us today to create a unique content marketing plan for your forklift dealership!
Earn a 20% greater ROI with WebFX