Turn more visitors into leads with WebFX
The first manufactured roofing material dates to China, around 1,000 BC. Today, the roofing industry plays a crucial role in construction and building maintenance.
This article offers 32 fascinating statistics about the roofing industry, including statistics regarding employment, materials, and much more. This data is useful for consumers, investors, and roofing professionals. It offers insights into the landscape of the roofing market, as well as emerging trends.
We break down statistics in the following groups:
Read on for a complete guide to the state of the roofing industry!
Don't miss our Marketing Manager Insider emails!
Join 200,000 smart marketers and get the month's hottest marketing news and insights delivered straight to your inbox!
Enter your email below:
Inline Subscription Form – CTA 72
"*" indicates required fields
(Don't worry, we'll never share your information!)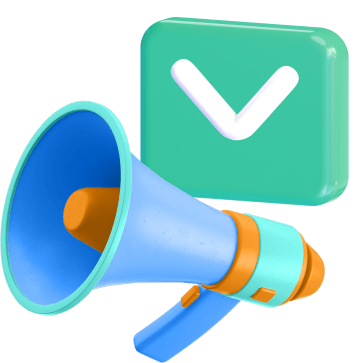 Market Overview
The global roofing market for 2023 has a value of $82.2 billion. Experts project that the market will grow at a compound annual growth rate (CAGR) of 5.5% from 2023 to 2033.
North America accounts for 31.2% of the global roofing market value at $25.7 billion. This puts the North American market ahead of the European and Asia Pacific market values.
$7.3 billion of the global market in 2023 pertained to asphalt shingles, the most widely used roofing material globally.
Services
Materials
Finances
Employment and Workforce
Approximately 131,980 people worked in the roofing industry in the United States in 2022.
Between 2021 and 2031, experts expect little to no change in the roofing job market. However, there will be roughly 15,000 job openings in the industry. This is due to employees retiring or transferring to other employment fields.
Energy Efficiency
$0.50 per square foot is how much money cool roofs — which reflect solar radiation and reduce roof temperatures — can save. Although these roofs can deflect some heat gain in the winter, they generally offer net savings on energy.
The global cool roofing market is likely to experience a CAGR of 5.7% through 2025. With rising energy costs and increased demand for eco-friendly roofing, we can expect continued growth in this market.
Reflective roofing materials, such as white membranes or coatings, can reduce roof surface temperatures by up to 50° Farenhieght. This type of roofing material can keep homes cooler and lower energy costs.
Sustainability
20% of United States landfill material is asphalt shingles. These are difficult to recycle, and roofing tear-downs create tons of asphalt shingle waste.
55% of annual rainfall is how much green roofing can capture. By absorbing the water and releasing it through evaporation, green roofs reduce the amount of runoff water that ends up in sewage systems, improving the area's water quality.
Predictions put the CAGR of the global green roofing market at 16.2% from 2022 to 2030.
Technological Advancements
33% of small construction and roofing businesses report a desire for more bids. Project management software enables real-time collaboration and efficient workflow.
The market for augmented reality (AR) and virtual reality (VR) technologies will reach $300 billion by 2024. In the roofing industry, this technology allows contractors to visualize and plan projects more accurately. It also makes jobs safer since they can engage with the project without having to get on the roof as much.
Safety
Roofers have a high rate of work-related injuries and illnesses. Roughly 50 roofers die each year from work-related injuries.
84% of roofing-related fatalities each year are falls. For reference, falls from roofs account for just 20% of fatalities in the entire construction industry.
Construction accounts for roughly 46.1% of fatal falls, slips, and trips, much of which is preventable with proper personal protective equipment (PPE) use. PPE includes gear such as safety harnesses, helmets, and non-slip footwear. This equipment can significantly reduce the risk of falls and injuries for roofing workers.
Consumer Trends
Our digital marketing campaigns impact the metrics that improve your bottom line.
See More Results

WebFX has driven the following results for clients:

$3 billion
In client revenue

7.8 million
Leads for our clients

5.2 million
Client phone calls
How to implement roofing industry data
The roofing industry continues to grow and transform due to market trends, technological advancements, and sustainability concerns. Consumers prioritize energy efficiency, sustainability, and quality, and roofing companies need to adapt to meet these demands.
WebFX offers digital marketing services for industries like roofing. We keep up with industry knowledge to help our clients target users, whether they are a small roofing company or part of a greater organization.
Want to learn more about us? Check out our digital marketing services today!
Earn a 20% greater ROI with WebFX