Did you know that 7% of daily searches on Google are health-related? Today, it's crucial for medical practices to meet patients' needs the moment they consult a search engine and even before they book an appointment with you.
To make sure you are discoverable online, employ patient marketing strategies so your prospects can learn about you and what you do.
If you're looking for a direct-to-patient marketing strategy, you've come to the right place. This page will discuss the following:
You can also contact us online or call us at 888-601-5359 if you wish to speak with a strategist to get started with your patient marketing campaigns.
WebFX helps clients in the healthcare industry grow their practices.
"My practice has grown quickly and improved our accessibility to those we serve or hope to serve within our community. WebFX is directly responsible for our growth and the fact that we have more than doubled our revenue in six months."
— Merrimack Valley Psychological Associates
See Case Study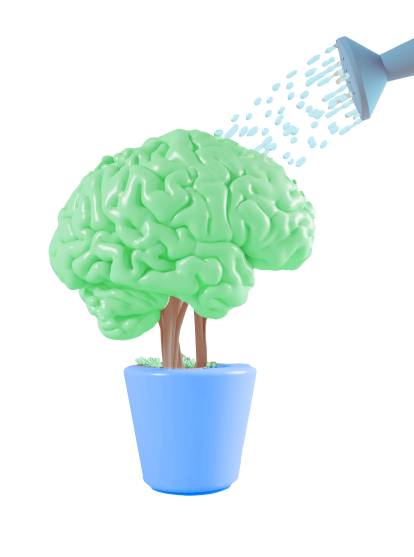 What is patient marketing?
Patient marketing, or direct-to-patient marketing, is the process of reaching consumers who have a medical condition they are aware of and empowering them to make healthcare decisions for their needs. These consumers are either currently being treated or looking for medical options.
Through patient marketing, medical practices provide these target consumers with relevant product and service information they need at different stages of their journey.

Hear What It's Like to Work With WebFX!

"WebFX has completely transformed my practice. With their support, I have expanded my practice significantly and grown exponentially. I could not have expanded to this degree, nor this quickly had it not been for the incredible efforts provided by WebFX and my team."
Healthcare
6 patient marketing strategies
Wondering how to get patients? Here are six effective patient marketing strategies you can employ to reach your target audience and communicate relevant products and services:
Let's go through each one:
1. Create persona segments
Segmenting your personas is a great start for your patient marketing strategy. This step is important because you have to know your audience, understand the needs of different persona segments, and identify the channels through which to communicate with them.
Creating different persona segments lets you craft the right messages for the right audience, delivered through their preferred channel. You can segment your audience according to their stages in their patient journey.
2. Have an intuitive website
Your website is like your office or clinic in the digital world. Make it welcoming and easy to navigate for your patients.
Because people spend 70% of their Internet time on mobile, your website should be mobile-friendly. Make your website easy to navigate on mobile.
Got interesting infographics on your site? Make sure they are readable from a mobile phone.
3. Optimize your website for search
Help your prospects find you and the information they need for their medical condition. You can do so through search engine optimization (SEO).
Rank in search engine results page (SERPs) whenever Internet users input search queries relevant to your medical practice:
Keyword research: Identify the relevant queries that users are using in their searches. It's also equally important to understand their search intent, because it tells you which stage of the journey they are in.
On-page SEO: Create unique title tags and meta descriptions for each of your webpages.
Content creation and optimization: Address your audience's pain points by creating useful and relevant content. Make sure you're also optimizing your existing pages!
Link building: Earn backlinks — or links from another website to yours — from reputable websites and directories. Backlinks are a vote of confidence for your medical practice!
Google Business Profile optimization: Make sure your Google Business Profile is optimized so your medical practice will show up prominently in SERPs. In addition, prospects can easily visit your website, read reviews about you, and call you.
4. Create a content marketing strategy that will address your consumers' needs
Nurture your prospects with helpful blog posts, videos, and infographics at different stages of their journey. A solid content marketing strategy will help you deliver consistent and useful messages to your audience.
Address your prospects' needs as they move forward from their initial health topic research to deciding on a medical practitioner to consult. The key to this patient marketing strategy is understanding your prospects' pain points, addressing them through content, and identifying the content type that they'll engage with.
5. Elicit reviews from your customers
Glowing online reviews can help you earn new patients, as 54% of U.S. consumers pay attention to a company's star rating.
Customers typically leave reviews when they're either extremely satisfied or extremely disappointed. By proactively asking your patients to review your service, you are getting feedback to help you improve on delivering better care. Positive reviews can also help convince an online user to consider you as their healthcare provider.
Make sure you also monitor your reviews on Google and directories. Respond to reviews both positive and negative. Acknowledge the negative responses in public and then discuss the matter privately to address your patient's concerns.
6. Use mobile marketing tactics
Mobile users spend an average of 40 minutes on their phones each time they pick them up. Nurture your prospects with mobile-friendly emails.
Want to know if your patients were satisfied with your service? Send them a quick survey through a mobile-friendly email.
If you want a seamless experience for your patients, send them an SMS reminder about their upcoming appointments. A thank-you SMS message is also a nice touch to show that you appreciate their trust.
Ready to implement these patient marketing strategies?
If you're ready to start with your patient marketing strategies but want some assistance, WebFX is here to help.
We're a full-service digital marketing agency with 25+ years of experience. Our team has generated more than 7.8 million leads. We'll be glad to deliver results for your medical practice, too.
Contact us online or call us at 888-601-5359 to speak with a strategist and get started with your patient marketing strategies.
Earn a 20% greater ROI with WebFX