Homeowners are looking online for professionals to help them repair, update, and renovate their homes. While your website might have all your contact information and a list of the services you offer, you'll need more than that to attract new clients.
Web design for home improvement companies can transform your site and your conversion rates. This page will cover how web design works and what you can do to improve your customers' experience with your company. We will discuss the following:
Read on to learn more, and contact us online to discuss what web design will do for your business!
How much does it cost to build the website of your dreams?
Use our FREE website design cost calculator to get an idea!
Web Design Cost Calculator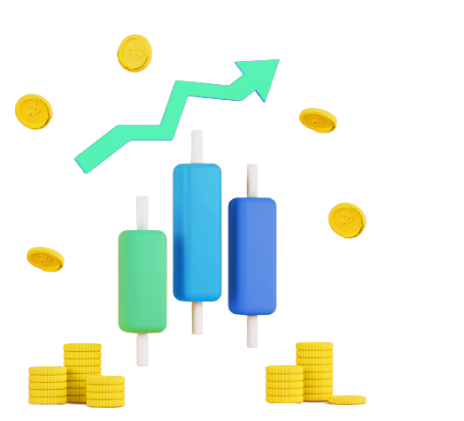 Why is web design important for home improvement companies?
Your website will be where most potential customers from their first impressions of your business. In fact, 94% of first impressions relate to web design, so it's essential to get it right.
Optimizing your web design will help you:
Establish yourself as a trusted name: As your most prominent and stable representation online, your website is a chance to establish your brand and build the consistency that helps gain your audience's trust. While that trust is essential for any company, it's even more vital for yours — if your customers are going to let you into their homes, they need to trust you as soon as possible.
Enhance your search engine optimization (SEO): Web design impacts how you organize your content, which influences how search engines crawl, index, and rank it. Plus, as more users linger on your site, Google will notice and rank you higher.
Represent your customer service: Think of your website as the first customer service representative your clients will encounter. Does it help them find what they're looking for, or does it leave them on their own? Your design can be the difference between a satisfied customer and one that chooses a different company.
Keep up with the competition: Most importantly, web design deserves your attention because your competitors are already using it. You're probably both offering similar services, but better web design can give you an advantage.
UX and UI design
Your website's purpose is to assist current and potential customers, and your web design should reflect that. You can make the most of your design by focusing on UX and UI.
UX
User experience design centers on your website's structure and functionality. The focus is on keeping the technical aspects running smoothly to give your visitors a stress-free browsing experience.
A website's technical side is like a house's plumbing — most people don't think about it unless something goes wrong. The goal of UX design is for visitors to enjoy your website's function without ever having to think about it.
UI
User interface design also centers around visitors' experience, but while UX deals with the parts they don't see, UI focuses on the features you want them to notice.
User interface design involves your site's visual elements, including images, fonts, and color choices. With UI, your goal is to provide an aesthetically pleasing site that still functions smoothly.
3 tips for UX design
1. Keep your pages loading quickly
Ensuring your website loads quickly and smoothly is one of the most vital aspects of UX design. Customers expect pages to load almost instantly, and they become more likely to leave the page with every extra second they wait.
Including page speed optimization in your web design can help keep visitors on your site. The faster your pages load, the better.

Key Takeaways
2. Make your navigation smooth, simple, and intuitive
Your website will have information your visitors might be looking for, and your web design should make it easy for them to find. Put yourself in your audience's shoes to deliver seamless navigation:
Use a consistent navigation style: One of the most common styles is to place a horizontal navigation bar at the top of the page. You may also want to add breadcrumb navigation as a secondary option. Whatever method you choose, it should be consistent across every page of your site.
Organize with logical categories and subcategories: Choose an organization system that will feel intuitive for your customers and clients. The more popular a service is, the easier it should be to find.
Make use of the whole page: Just because you have a link at the top doesn't mean you can't repeat it at the bottom! Adding links to your footer makes it easier for visitors to keep browsing without having to scroll back up the page.
3. Use responsive design
Responsive design adjusts your website to whatever browser or device people use to access it. This process ensures a smooth experience whether they're on their desktop or browsing on their phone. With mobile devices accounting for almost 59% of all website traffic, responsive design is crucial to your site's success.
3 tips for UI design
1. Use a unique but consistent style
As the most prominent representation of your company online, your website should reflect your brand. Consider reviewing your competitors' sites to prevent any accidental overlap — you want your website to stand out from the rest!
Creating a brand style guide will help ensure that each page matches the others and reflects a unified style. Elements to consider for your guide include fonts and font styles, colors, logos, word choice, and brand voice.
2. Keep your copy readable
It's crucial to ensure your UI design creates readable copy. Your website will include text, from your "About Us" page to descriptions of your services to blog posts. Written content can be an excellent tool for SEO, drawing more people to your site, and generating more leads — but only if people stick around to read it!
But what do we mean by readable copy? In UI terms, readability refers to the visual elements of your text, including:
Font: Choose simple fonts that are easy to read on a screen.
Size: You'll want the text to be large enough to read without zooming in, while fitting a reasonable amount of text on each line.
Contrast: There should be high contrast between the colors of your background and text.
Spacing: Ensure there's enough space between lines to prevent overlap. Keep your paragraphs short and use images to break up longer content.
3. Use relevant visuals
Visual elements like images and videos make your website more engaging and help you appeal to a broader audience. However, it's essential to ensure the ones you use are relevant to your business and the page's topic. Whenever possible, incorporate videos and photos that feature your staff and your previous work.
We don't want to tell you about the work we do, we want to SHOW you.
View Our Portfolio

We've built over
Websites
in a variety of industries.
WebFX: The experts in web design for home improvement companies
When it comes to web design, this is just the tip of the iceberg. If you need a hand with finding your way, WebFX can help!
We offer professional web design services with 100% pricing transparency. Our team of marketing experts makes it simple to get the site of your dreams without adding work to your staff.
Request a free quote today to see what web design can do for your home improvement company!
Increase your leads, sales, and revenue with digital marketing