How to Increase Website Conversion Rate for a Major Revenue Boost
March 13, 2023
14 minute read

Sina is a marketing expert who specializes in SEO, AI, and digital marketing content. With over five years of experience, she's written hundreds of pieces, spanning a variety of topics and industry niches. She loves combining her strong eye for detail and passion for storytelling in her work. You'll find her fruit picking or horse riding at the local farm when she's not writing.
Your website conversion rate depends on several aspects of its design and performance. Improving conversion rates by continually optimizing your website is the best method for maximizing the return on your marketing investment.
But how can you optimize your website for maximum conversions on desktop and mobile devices? This post will provide 23 tried-and-true website conversion rate tips to help you boost your bottom line.
Before we get started, be sure to join our community of over 200,000 marketers and get insights on improving your website conversion rates.
Don't miss our Marketing Manager Insider emails!
Join 200,000 smart marketers and get the month's hottest marketing news and insights delivered straight to your inbox!
Enter your email below:
Inline Subscription Form – CTA 72
"*" indicates required fields
(Don't worry, we'll never share your information!)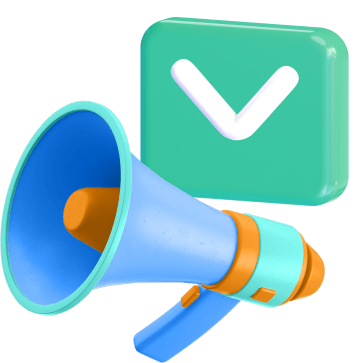 23 tips to increase website conversion rate
In this blog post, we'll cover 23 different tips for boosting your conversion rate, including:
Read on to find out more!
Website conversion tips to get the ball rolling
To start us off, here are a few baseline conversion tips.
1. Establish your website's key performance indicators (KPIs)
Establishing the key performance indicators (KPIs) against which you'll measure all other efforts is the first step of the conversion rate optimization process.
KPIs could be any specific behaviors on your site that contribute to your bottom line. That could include the number of page visits, form submissions, clicks on internal links, or clicks on elements for custom conversions.
After establishing your KPIs, you'll want to compare visitors' actions to your targets to see how well you're doing. Analyzing user engagement, page views, and traffic sources will help you understand your user behavioral data on the site.
2. Establish and highlight your unique selling point (USP)
The first step in converting site visitors into buyers is highlighting your company's unique selling points (USPs) and the benefits users will get. One of the best ways to increase your conversion rate is to clearly define and reiterate your value proposition on several website pages.
Your value proposition is the argument for why a customer should choose your goods or services over those of your rivals. Your headlines, graphics, and language should all communicate your value proposition and highlight your company's USP.
Marketing studies have shown that a concise statement of your USP — no more than 10 words — yields the best results.
What does a successful ecommerce website need to drive sales?
We wrote you an ecommerce essentials checklist.
Read the Blog Post & Watch the Video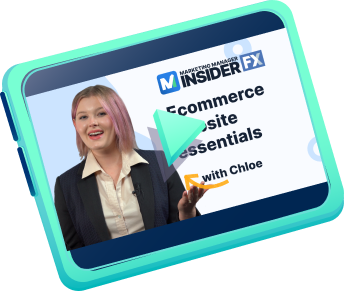 3. Implement a CRO strategy
Make use of a conversion rate optimization (CRO) organizer. The best way to assess and plan to improve your conversion rate is to develop a CRO strategy.
Start with an audit of your site, learn more about your site's visitors, perform A/B tests and other forms of experimentation, and then identify what improvements you need to make to strengthen your conversion funnel.
A CRO strategy's value is that it walks you through every step of the website conversion process.
4. Collect and analyze quantifiable website data
It's always safer to make decisions based entirely on facts rather than guesswork or educated speculation when performing CRO. Keep tabs on and analyze your site's data to understand your target audience better. You can more easily target your audience with this information in hand.
Once you have quantifiable data on all relevant details about your customers' preferences and motivations, you can use it to create a user persona that exemplifies your ideal customer.
Using quantitative data and your ideal user profile, you may formulate theories and conduct meaningful tests to determine the strengths and weaknesses of your website.
5. Conduct competitor research and analysis
Knowing your competitors' strengths and shortcomings gives you an advantage in the marketplace. You can use this information to highlight the edge your company has over your rivals.
Having a better understanding of how your competitors operate and perform can help you make better-informed decisions when it comes to pricing, marketing, and product development.
Remember that before making any transaction, individuals will look into their possibilities. They will investigate your rivals to determine how you do compare to them.
Competitor analysis allows you to put yourself in the position of your target audience and evaluate your offerings in the context of the choices they would make if they were making a purchase. You can direct your efforts to make yours the most attractive option they find.
6. Optimize the layouts of the most-visited pages on your site
Discovering that your page's conversion rate has yet to budge despite your best efforts indicates it's time for a significant redesign. See whether conversion rates improve if you adjust the design and layout based on what you learn about your visitors' behavior and industry standards.
The guidelines for converting pages will draw on research and examples showing how people interact with websites. Website analytics tools may provide helpful information about how visitors interact with your site. You may use them to make a page that users want to interact with.
7. Review your current sales funnel
It's essential to have a thorough understanding of your website's normal user flow and conversion funnel before you attempt to address any problems. That way, you get a sense of where people get stuck and leave your site altogether, as well as insight into the cause of it.
The best way to improve your sales channels is to monitor conversion rates and pinpoint the spots in the customer journey where they are running out of steam.
For various reasons, the number of prospects moving to the subsequent sales funnel stage will naturally decrease over time. By addressing these reasons, you can lower the pace at which consumers leave your sales funnel and increase your conversion rate.
A hole in your marketing funnel will drain your sales.
Learn how to patch it with our free tool.
Fix Your Marketing Funnel

Tips on how to increase the landing page conversion rate
Now that we've covered the basics, let's talk about how to increase the conversion rate on your landing pages.
8. Meet the needs of your target audience
Your landing page should deliver on the promise made in your meta description or ad copy when someone clicks through from Google or another search engine.
Users will only convert if your landing page meets their expectations. That's why it's essential to consider every step of the customer's journey, from seeing an ad to visiting your landing page to receiving your offer.
If you find that a particular landing page isn't generating the desired results, look at the accompanying social media posts and search engine meta tags to ensure you're delivering on the promises made.
9. Integrate visual and audio content into landing pages
Your site's credibility will increase with the addition of multimedia features, which are the most popular way to consume media. It's best to use visuals like charts, graphs, and video testimonials to increase your site's conversion rate. Landing pages allow you to showcase your product or service in visual form.
10. Create compelling calls-to-action (CTAs)
Your call-to-action (CTA) is a crucial part of your conversion strategy. Your CTA can sign up for your newsletter, promote a social media post, or receive an offer. There should be CTAs on every web and landing page you create, which often indicates that things are understandable and straightforward.
In most cases, the earlier a CTA appears on a page, the better. If the conversion point is only visible once the reader scrolls down, you risk losing them as potential customers. The CTA is easily accessible from any point on the page.
Giving a warranty or other measure to reduce the perceived risk to the visitor and relaying that information effectively in your CTA can boost conversions.
11. Create persuasive marketing and sales copy
Increasing the persuasiveness of online sales copy is a standard method for increasing conversion rates. Numerous case studies have demonstrated the power of minor copy adjustments on conversion rates.
For instance, the title attracts five times as much attention as the rest of the article. When you've finished with the headline, you've already paid 80 cents. You should first try experimenting with your title to see if you can significantly raise your conversion rates.
Use our proprietary keyword research tool,
KeywordsFX

, to help you find high-quality keywords for content and PPC campaigns. Identify Top Keywords for Free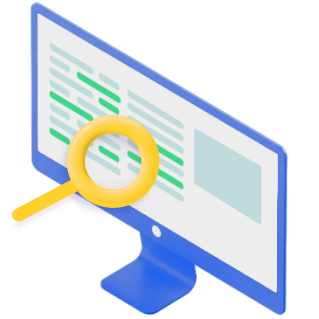 12. Improve the efficiency of the checkout process
An online shopping experience should be straightforward. That's why it's essential to keep the checkout process simple — don't involve too many clicks, and make the payment buttons stand out.
Additionally, try to remove restrictions on online forms where you gather payment information. Imagine preventing a customer from completing a payment because their name is too long. This can be incredibly frustrating for customers and makes it much less likely they will complete the purchase.
Users should be able to check out as guests and use whatever payment method they want, whether it's Google Pay or PayPal. Ultimately, this process should be easy and painless. A complicated checkout process will reduce mobile conversions.
13. Incorporate live chat
When web visitors don't convert, they might have questions or concerns about your product or service. To avoid losing potential customers, consider adding live chat to your site.
With live chat, your customer service or sales employees can alleviate the concerns of prospects on the fence. It provides a way to connect with visitors in real-time and address their issues directly, improving customer satisfaction and potentially increasing conversions.
14. Establish abandoned cart marketing emails
There's excellent potential revenue from prospective customers who browse your website and add a product to their shopping cart but ultimately abandon it before checkout. Sending out abandoned cart emails can be a powerful tool for recapturing these lost sales.
That's why you should establish an abandoned cart email campaign that you can tailor to remind the customer why they added the item to their cart in the first place, provide discount codes to encourage them to buy, and create a sense of urgency.
15. Conduct landing page split tests to determine the best elements
Landing page split testing is a method for determining which of two landing page versions performs better by simultaneously directing a portion of the traffic to each version.
Conducting split tests helps to identify which elements of the landing page are most effective at converting visitors into customers and makes it easier to refine the page's design to maximize conversions. For instance, you can experiment with a new CTA or rework your copy's structure.
We're masters of our craft.
WebFX is a marketing and design industry leader.

Meta, Amazon, and Google Partner


4,000+
blog posts written


300+
Google Certified team members

Contact Us

Mobile website conversion tips
Next up, here are some tips for driving more conversions on mobile sites.
16. Optimize your site for mobile access
You should tailor separate design elements, content, and functionality of your website's desktop and mobile versions to accommodate users' preferences. By optimizing your site for mobile access, you can ensure that users will have a positive experience regardless of their device and that they are more likely to take the desired action.
For example, you can scale back or eliminate mobile-specific features, such as an email subscription form. You can also use different CTAs for both versions to accommodate device capabilities. Ultimately, keeping your mobile site straightforward and clutter-free is essential for ensuring users have an optimal experience.
17. Simplify and streamline the site's navigation
All your site's visitors have come there searching for something in particular, and it's your responsibility to help them quickly and easily locate it. That's why it's essential to simplify and streamline your site's navigation by using menus and buttons that are easy to find, clearly labeled, and intuitively designed.
You want to make it as easy as possible for them to convert, whether they're making a purchase or giving you their email address. A search bar is another option you can implement to improve site usability. There is a striking uptick in conversions among site visitors who utilize the site's built-in search bar.
That's because individuals who utilize this function tend to have a much more refined idea of what they want to buy. You don't want them to immediately leave your site due to a lack of convenience in locating the desired item.
18. Speed up your mobile site
Page load times are a significant roadblock to conversion for mobile users because individuals who use their mobile devices for shopping tend to be more impulsive and have less patience.
In fact, sites that take longer than three seconds to load lose 40% of their visitors, and a 1% lag in page responsiveness might lose as much as 7% of conversions. To combat this, you must focus on providing a seamless experience for mobile users by regularly performing mobile page speed optimizations.
You can use Google's PageSpeed Insights tools to evaluate how fast your mobile site is in real time. This tool will help you identify and diagnose any issues causing your mobile site to load slowly and provide guidance on fixing them. One of the best practices for improving page load time is to compress images and minimize HTTP requests.
We don't want to tell you about the work we do, we want to SHOW you.
View Our Portfolio

We've built over
Websites
in a variety of industries.
19. Optimize your website content for a local audience
Most mobile site visitors are trying to get information, be it a phone number, address, map, or testimonials. Therefore, optimizing website content for the local audience is a great way to ensure you deliver relevant and helpful information.
You can prioritize your local content strategies by managing your presence in online directories, developing content specifically targeted at local audiences, and including location-specific information on your website. Local directories like Yelp, Google My Business, and Bing Places are great places to start.
Additional website conversion tips
To bring things home, here are a few extra tips for boosting conversions.
20. Foster confidence and alleviate objections
In reality, customers won't buy if they don't like your brand or have trouble completing the transaction process. So, what can you do to establish trust?
One of the most critical aspects of establishing trust is providing excellent customer service. Customers who receive timely and helpful responses to their questions and payment issues are more likely to be satisfied with their purchases, making them more likely to become repeat customers.
You can also employ several strategies, such as providing a money-back guarantee, constantly updating site material, eliminating spammy links, and simplifying the user experience. All these elements go a long way towards building trust with customers, as they show that your business gives a premium to customer experience and satisfaction.
21. Experiment with your offers
It's beneficial to determine whether your content offerings are relevant, innovative, captivating, and appealing to your target audience. By experimenting with offers, you can gain valuable insight into what content resonates most with their customers and tailor it to their needs.
For instance, offering a free trial or consultation is quite general. Instead, you could give away something more valuable, such as a free tool or downloadable booklet. This way, potential customers can see the value of doing business with you, increasing their likelihood of becoming loyal customers.
22. Get rid of any distracting elements
Website visitors are less likely to purchase from a page that is difficult to navigate or too crowded with irrelevant content. There's little time to make an impression, and visitors will only linger if your site is easy to use.
When designing your website, it's crucial to eliminate any elements that can discourage visitors from taking the desired action. Remove any distractions like extra links, pop-ups, or menus that a user might not need. Instead, make use of a visual hierarchy to persuade site visitors to follow your call to action.
By keeping the page focused and straightforward, you make it easier for customers to learn about your services or products, which can encourage them to make a purchase.
23. Prominently display social proof on your website
Since 89% of customers read reviews before buying, maintaining a positive online reputation and visibility is crucial. That's why it is essential to showcase social proof on your website. You can integrate a reference to your Yelp or other directory listings that has customer feedback.
Time to Level Up Your Sales
Our long list of services helps you grow every aspect of your business with marketing strategies that are proven to increase bottom-line metrics like revenue and conversions.
In the past 5 years, we've managed more than 12.9 MILLION transactions across our client base.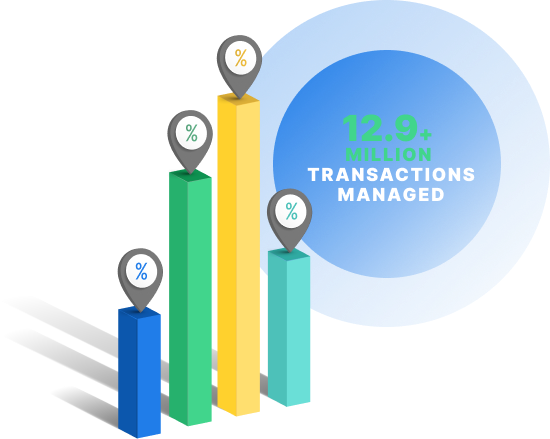 Partner with a conversion optimization agency to boost your website conversion rate
Now that you have the best website conversion tips, you can assess your conversion rate and improve your company's performance. It will help your business expand into new markets and attract more customers.
Need a conversion optimization agency instead? WebFX knows that increasing conversions from visitors is crucial to your business's success. That's why our CRO services analyze your website's usability, conversion rate, copy, and aesthetics to pinpoint potential issues.
Plus, with our CRO services, you get access to a proficient Internet marketing workforce that will examine your data, draw conclusions, and suggest the following measures to maximize your site's conversion rate.
Ready to get started? Contact us online or call 888-601-5359 to speak with a strategist about how our CRO services can help your business take over the online market!
Sina is a marketing expert who specializes in SEO, AI, and digital marketing content. With over five years of experience, she's written hundreds of pieces, spanning a variety of topics and industry niches. She loves combining her strong eye for detail and passion for storytelling in her work. You'll find her fruit picking or horse riding at the local farm when she's not writing.

WebFX is a full-service marketing agency with 1000+ client reviews and a 4.9-star rating on Clutch! Find out how our expert team and revenue-accelerating tech can drive results for you! Learn more
Try our free Marketing Calculator
Craft a tailored online marketing strategy! Utilize our free Internet marketing calculator for a custom plan based on your location, reach, timeframe, and budget.
Plan Your Marketing Budget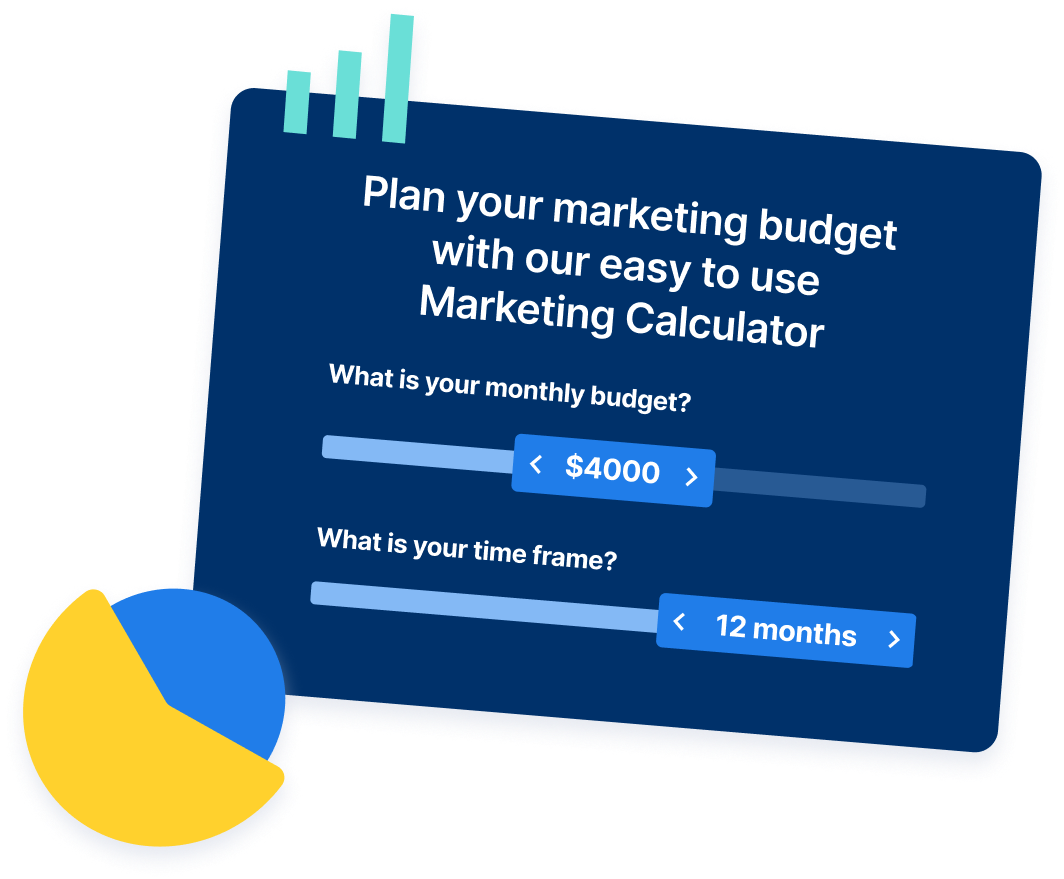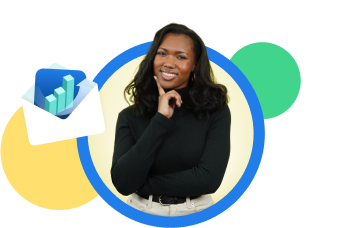 Looking for More?
Get expert ideas, industry updates, case studies, and more straight to your inbox to help you level up and get ahead.
"*" indicates required fields
Try our free Marketing Calculator
Craft a tailored online marketing strategy! Utilize our free Internet marketing calculator for a custom plan based on your location, reach, timeframe, and budget.
Plan Your Marketing Budget