Do you want to earn more valuable website traffic and leads for your practice? If so, a search engine optimization (SEO) plan can help. With SEO, you can boost your website's ranking in search results to reach more clients.
On this page, we'll provide you with five SEO tips for therapists and psychiatrists. If you want to learn more about how you can obtain valuable leads for your practice, call us today at 888-601-5359 to speak with a strategist.
Let's get started!
Our digital marketing campaigns impact the metrics that improve your bottom line.
See More Results

WebFX has driven the following results for clients:

$3 billion
In client revenue

7.8 million
Leads for our clients

5.2 million
Client phone calls
1. Choose relevant keywords to attract valuable clients
Keywords are crucial to your SEO campaign. If you want to appear in front of relevant leads, you must target the right keywords to reach them.
When people search for a therapist, they type specific keywords and phrases to find one. To find the right keywords for your campaign, conduct keyword research. This will generate a list of valuable keywords for your business.
From this list, focus on long-tail keywords. These are keywords that contain three or more words. An example of a long-tail keyword is "therapists in Harrisburg, PA."
Long-tail keywords are better for your campaign because they help you reach more valuable leads. These keywords are more specific than short-tail keywords, which only contain one or two words. Short-tail keywords, like "therapist," are generic and don't specify user intent, which makes it more difficult to reach valuable leads.
Once you have your long-tail keywords selected, integrate them into your page. When Google crawls your site content, search bots look for relevant keywords to understand the context of your page. Integrating your keywords will help Google properly rank and index your page.
You can integrate keywords into the heading, title, meta description, and body text of your page. This will help you reach more relevant leads for your practice.

Hear What It's Like to Work With WebFX!

"WebFX has completely transformed my practice. With their support, I have expanded my practice significantly and grown exponentially. I could not have expanded to this degree, nor this quickly had it not been for the incredible efforts provided by WebFX and my team."
Healthcare
2. Create quality content that helps you reach more leads
Creating quality content is one of the best ways to improve your site's SEO ranking. Google values quality content because users are constantly seeking information that will answer their questions or help them be more informed.
Content comes in many forms, including blogs, videos, infographics, and ebooks. Your content should be informative and help your audience learn about a particular topic of interest. The value of content is sharing your knowledge with your audience to help them learn.
When you create content, you keep leads on your site longer. They spend time reading your blog post or watching your video. This sends a positive signal to Google that your page is valuable, so it will rank you higher to help you reach more leads.
Content creation is great for attracting leads you can't reach with other methods. Leads will find your content and check it out. When they finish, they may move on to more content on your site or check out your practice.
This helps build brand awareness with your audience. They'll become familiar with your therapy practice. When it comes time to convert, they will pick your practice over the competition because they are familiar with your brand and remember your quality content.
If you want to obtain valuable leads, utilize content marketing in your digital marketing plan. Not only does it attract more relevant traffic to your site, but it also helps you improve your website's ranking. It's a great investment for your psychiatry practice.
3. Ensure your site is responsive
Users will access your website from a variety of devices. Whether it's a smartphone, tablet, or desktop, it's crucial that your audience has a positive experience with your site.
The mobile experience is far different from the desktop experience. If someone had to access the desktop version of your site on mobile, it would not provide a positive experience. It would be challenging to navigate and fore users to constantly zoom in and out to read content and look at photos.
So, how do you help your site adapt to each device?
A responsive design will help your site size itself appropriately for each device. Responsive design ensures that your website adapts to fit the screen of each device. Your audience will experience the version of your site that makes it easiest for them to navigate and learn more about your practice.
4. Improve your page speed to help your audience access information fast
Users don't want to wait a long time for pages to load. If your page takes a few seconds longer to load than your competitors', you'll lose leads to the competition. Your audience wants to access information quickly and efficiently.
By improving your page speed, you keep leads on your page. They'll learn more about your therapy practice and get to know your brand. A load time of a few seconds quicker can make all the difference to your audience.
So, how do you optimize your page speed?
Google PageSpeed Insights is one tool you can use to monitor your site's page speed. When you plug in your website, you can see where your site is optimized and where it needs work. Once you see where you need changes, you can go into your site and make those optimizations.
If you don't have the technical knowledge to make changes on your site, don't worry! Our team of 500+ experts can help you optimize your site to get it running faster. Give us a call today at 888-601-5359 to learn more about our page speed services.
5. Match search intent
When users conduct searches, they want to find relevant information in the results. If you want your practice's site to appear in relevant search results, you must match user search intent. This applies to your keyword choices, content, and information on your site.
Users expect to see relevant search results when they search for information pertaining to a therapist of psychiatrist. If someone searched "how to help someone with depression," it wouldn't make sense to see a search results regarding how much a therapist cost.
In this case, the result doesn't match the search intent. A better search result would be a blog post that's titled "8 Ways to Help Someone with Depression" and covers different tips that help people help others who experience depression.
Matching search intent is crucial if you want to obtain relevant leads and keep them on your page. When the page provides your audience with the information they need, they will remain on your site longer.
This sends a positive signal to Google that your site is relevant for the search query. Google will boost your website's ranking to help you reach even more relevant leads.
Independent research from Clutch has named WebFX the
top SEO company

in the United States.

Clutch has personally interviewed more than 250 WebFX clients to discuss their experience partnering with us.

Read More Clutch Reviews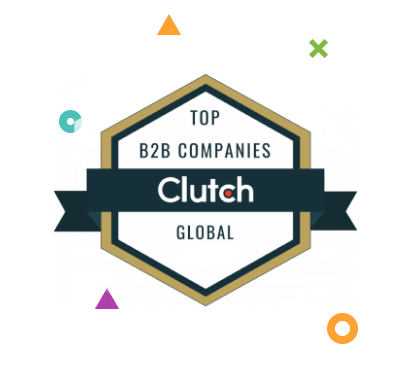 Gain peace of mind with an SEO plan from WebFX
It may seem stressful to try and optimize your site to perform better in the search results. With an SEO plan from WebFX, you can focus on running your practice while we run your campaign.
We're a full-service digital marketing company that specializes in custom SEO plans. Our team of 500+ experts will bring their knowledge and expertise to your campaign. With over 25 years of experience, you can count on us to create a campaign that works.
If you're looking for an SEO company that drives results, look no further than WebFX. To date, we've driven over $3 billion in sales and over 7.8 million leads for our clients. We focus on creating a campaign that's unique to your business to help drive valuable results.
Want to know what it's like to partner with us? Just ask our clients. Check out our 1020+ client testimonials that attest to the great work we do!
Get started today with SEO for your practice
If you're ready to start earning valuable clients for your therapy practice, contact us online or call us today at 888-601-5359 to speak with a strategist.
We look forward to hearing from you!
Earn a 20% greater ROI with WebFX