If you think about it, it's not too surprising that a quality website is so valuable to recruiting companies. It's the first interaction many potential candidates and clients have with your company, so it needs to create a positive first impression.
Your website can paint you as trustworthy, competent, and easy to work with. Or, it can create the opposite impression. Following best practices for web design for recruiters can help ensure the former.
The team at WebFX has designed websites for clients across numerous industries and has won more than 50 web design awards. We're happy to share some of our insights with you in this guide.
If you'd like to learn more about our web design services, get in touch with us today!
We'll help you create a website that stands out.
"WebFX has been instrumental in helping us develop a new website, allowing us to be a leader in our industry."
Learn More About Our Web Design Services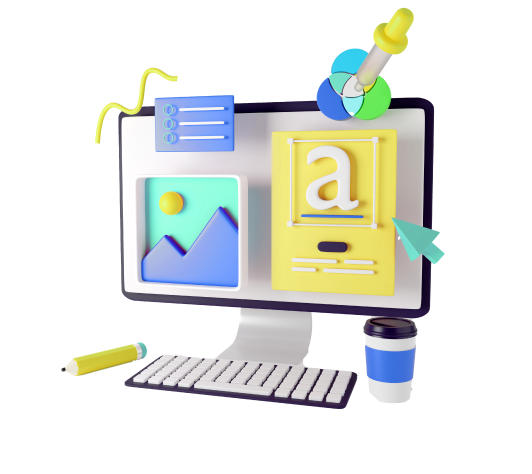 9 web design tips for recruiters
So, how can you create a recruitment website that gets results? Check out the following tips for website design for recruiters.
1. Make your navigation easy to use
One of the most important best practices for staffing agency website design is making sure your site is user-friendly. Ease of use is especially crucial when it comes to navigation.
Visitors should be able to easily find their way around your site and quickly locate the information they need.
One area you should focus on is your job navigation page. Users should be able to filter jobs using various parameters and search for specific types of jobs.
The search feature on recruiting agency Marble's job search page, for example, allows users to filter their search results using various parameters: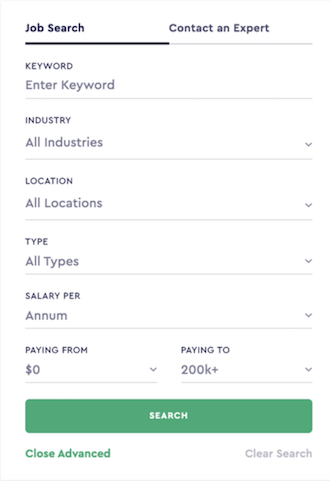 2. Focus on the right audience
Focusing on your target audience makes your website experience more enjoyable and user-friendly for that audience.
Recruiting companies have two main audiences — jobseekers and potential clients looking to fill open positions at their companies.
Your initial thought might be to focus on your clients, since they're your primary source of income. However, an SIA survey found that recruiting companies reported higher satisfaction levels when their websites focused more on job candidates.
That's not to say you should ignore clients completely. You can focus your website on candidates, but make sure that clients can also easily find the information they need.
For instance, you might have multiple drop-down menus at the tops of your pages with resources for candidates and for clients, like in this example from New Zealand-based recruiting agency Tyler Wren:
3. Keep your style consistent
Another best practice for recruitment websites is to keep the design consistent throughout your site. This will give your website a cohesive feel and make it appear more professional.
That doesn't mean you can't get creative with web design for recruiters — you should feel free to use creative, unique design ideas. However, keep the overall design consistent throughout your site and include some common elements on all of your pages.
4. Ensure your site is mobile-friendly
More than half of Internet traffic now comes from mobile devices, so your website needs to be mobile-friendly. Otherwise, you could be losing a significant portion of your site visitors.
So, how do you make your website mobile-friendly? Responsive web design is the leading choice for most businesses.
Responsive websites can adapt to the device on which someone views them, so they look great and work correctly whether someone accesses them on a computer, smartphone, or tablet.
To test whether your website is mobile-friendly, use Google's free Mobile-Friendly Test tool.
5. Use clear calls to action
Calls to action (CTAs) are buttons or bits of text on your website that encourage users to take specific steps.
You've likely seen CTAs that say things like "Buy now!" "Contact us today!" and "Download your free ebook!" When it comes to web design for recruiters, a CTA might say something like "Search jobs" or "Partner with us."
To increase your success with your CTAs, follow these tips:
Make it clear what users will get when they click
Make your CTAs stand out from the rest of the page
Place CTAs above the fold to get people's attention right away
Include different CTAs for jobseekers and potential clients
For an example of CTAs that use all of the above tips, check out the main CTA buttons on the Recruitment Crowd's homepage.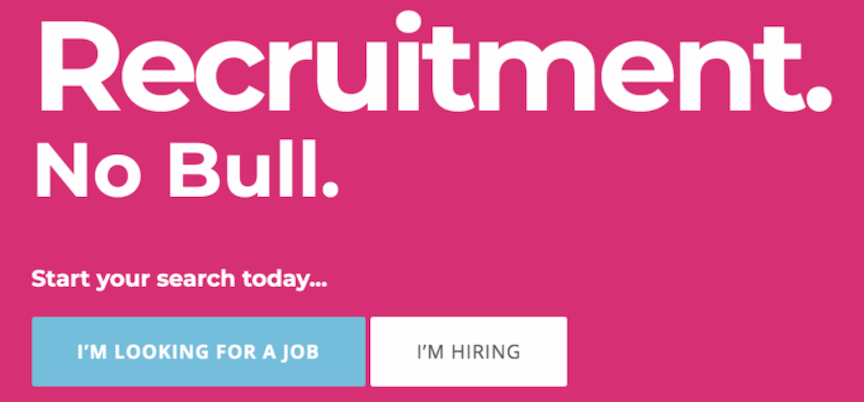 6. Incorporate strong branding
When people arrive at your website, it should be clear who you are and what you do. Your website is your home on the web, so you should use your web design to create a strong brand.
Make sure that your web design matches your brand's overall feel and uses brand elements like your logo, company name, and brand colors.
It should also be easy for users to find an About Us page, your unique selling propositions (USPs), your contact information, and other essential information about your company.
7. Include social sharing buttons
Including social sharing buttons on your pages makes it easy for people to share your job listings, increasing your chances of getting referrals. Adding buttons that let people share your listings to LinkedIn, Facebook, Twitter, and other sites can help you find the right candidates for your open positions.
You can add social sharing buttons to your header, footer, navigation, or sidebar, or anywhere else where they're clearly visible but don't get in the way of the rest of your content.
8. Create custom landing pages
Landing pages play an essential role in staffing agency website design. Creating unique landing pages for users who click on your job listings, ads, or other content can improve user experience and increase conversions.
Customized landing pages help direct users to the resources they need and make it easier for them to convert. For example, if a user clicks on a PPC ad about applying to a job, the landing page for that ad should give them the necessary details about the position and the tools they need to apply.
A/B testing can help you perfect your landing pages. To A/B test a landing page, create two variations of the page and show each version to a different randomized audience. Run the two versions and track which performs better. After the test concludes, keep the better-performing version.
You can use tools like Google Optimize to easily perform A/B tests of landing pages and other elements.
9. Optimize your site for search
Throughout the website design process, keep search engine optimization (SEO) in mind. SEO is a collection of strategies that help your website show up on search engine results pages for relevant keywords.
Since 93% of online experiences begin with a search engine, SEO is crucial to helping candidates and clients find your website.
High-quality web design and user experience can help your site rank better in search engine results. Some specific web design practices that can help your SEO include:
How much does it cost to build the website of your dreams?
Use our FREE website design cost calculator to get an idea!
Web Design Cost Calculator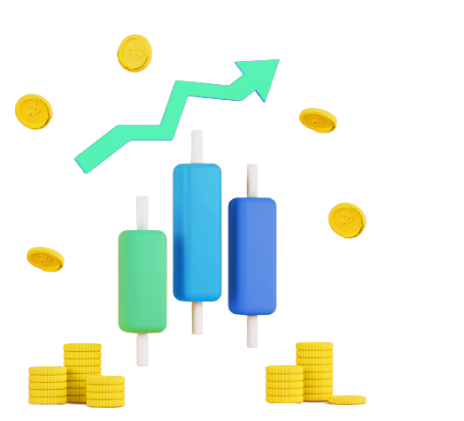 Hear What It's Like to Work With WebFX!

"WebFX is the area if not the region or national experts on SEO. Their service is incredible."
Healthcare Recruiter
Website design for recruiters from WebFX
When you work with WebFX, you'll get a website that's:
Custom-designed
Professionally styled
Mobile-friendly
Secure
Optimized for search engines
We can create a website that meets your business's needs. We can add a range of features to your site, and we offer numerous web design services and related services, including:
Get started with our recruitment website design services
At WebFX, we have more than 25 years of experience and a team of more than 500 digital marketing experts who can help you reach your recruiting company's goals.
Our team of designers has won more than 50 web design awards, and we focus on results in our work. We've generated more than 7.8 million leads and $3 billion in revenue for our clients over the last five years.
To learn more about how our web design services can help you grow your recruiting company, get your free quote today!
Earn a 20% greater ROI with WebFX