What Is B2B Web Development? Everything You Need to Know
Did you know that 94% of first impressions of a business relate to websites? With statistics like that, your business-to-business (B2B) website needs to be up to scratch. And by optimizing your B2B web development, you can ensure consumers will have a positive experience with your brand.
But first, what is B2B web development, and how can you develop a website that boosts your leads and conversions? If those questions are currently on your mind, we've got you covered.
On this page, we'll dive into the ins and outs of web development for B2B companies. Plus, we'll walk you through our B2B web development checklist to show you how to create a B2B website that will impress your target audience.
Do you want more web development and digital marketing advice to boost sales and revenue for your B2B company? Sign up for our newsletter — Revenue Weekly — to get the latest digital marketing tips and advice sent straight to your inbox!
What is B2B web development?
B2B web development is the process of building and designing a website that acts as a successful online space for your B2B company.
How can B2B web development help your business?
With B2B web development, you can enable online consumers to:
Browse your products and services
Learn more information about your business
Read your content and watch your videos
Make purchases
Get in touch with your business
And more!
With billions of people and companies using the Internet to research and purchase products and services, developing a website for your B2B company is a must.
Why B2B web development is important
Now that you know the answer to "what is B2B web development", let's dive into why web development is essential for B2B companies.
Check out our top three reasons why B2B web development is important:
1. B2B web development impacts user experience
Did you know that 89% of consumers will shop with a competitor after a poor user experience? There are many factors of web development that can impact user experience. The experience users have on your website can affect how long they will stay on your site and whether they will decide to make a purchase.
The development of your website navigation, page loading speed, and page layout can determine how easily a user can find the information they are looking for. If users can't locate the product or web page they want, they may leave your website and choose a competitor instead.
2. B2B web development sets the first impression
Another reason why B2B web development is important is because your website sets the first impression. Consumers will likely interact with your B2B company for the first time through your website. That means your website is a crucial factor in attracting more leads and conversions for your business.
Your web development process can ensure that your website represents your brand, grabs users' attention, and keeps them on your website until they are ready to convert into customers.
3. B2B web development helps your website stand out from competitors
Web development for your B2B company can also help your website stand out from your biggest competitors. In fact, 73% of companies use web development and design to stand out from the competition.
So odds are, if you're not currently investing in developing a website for your business, your competitors most likely are. B2B web development is essential for helping you outrank your competition in search engines and drive more traffic and sales to your website.
WebFX specializes in B2B client success.
Wheeler Machinery Co., saw 82% higher average time on site after partnering with WebFX for SEO, CRO, web design and development, and website content services.
See Case Study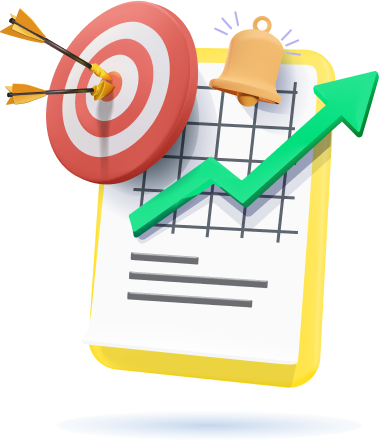 How to create a B2B website: Your B2B web development checklist
Are you wondering how to create a B2B website that boosts brand awareness and conversions for your company? This B2B web development checklist can help!
Here are six of our top B2B web development steps to help you create a website that boosts sales:
1. Create the layout
When developing your website, one of the first things you'll want to think about is the layout of your website. This is when you'll want to consider which types of pages and content you would like your website to include.
Here are a few examples of pages you might want your B2B website to have:
Once you know what you want your layout to look like, you can start designing and developing your website.
2. Create a seamless navigation
Your website navigation is an essential factor in creating the best possible user experience. Website navigation can determine how easily users can visit different pages on your website and find the information they're looking for.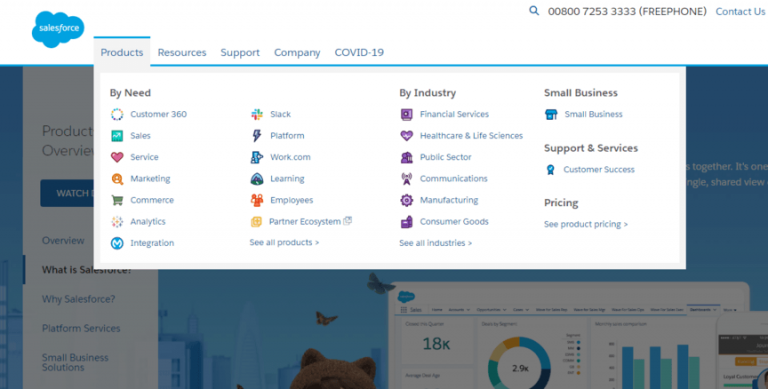 When developing your B2B website, you'll want to ensure you create a seamless navigation for users. Your navigation can keep users on your website for longer and enable them to learn more about your business until they are ready to make a purchase.
3. Optimize your design
The next step on our B2B web development checklist is to optimize your design. Your B2B web design focuses on the physical appearance of your website. You'll focus on customizing the pages your current and potential customers will interact with by optimizing your design.
You can choose colors and themes that represent your B2B company, which can help you boost your brand awareness and recognition with users.
You'll also want to ensure you include plenty of visual elements throughout your website. Visuals are perfect for grabbing users' attention and breaking up large blocks of text. In fact, visual content gets 94% more views than text-only content. So, including visuals throughout your B2B website is a must.
You can include visuals like:
Videos are perhaps one of the best visual elements you can add to your website. 90% of consumers say that videos help them make purchasing decisions, and videos can help increase your conversions by 86%.
4. Factor in mobile users
With more than 76% of consumers shopping on smartphones and other mobile devices, you'll want to ensure your B2B website is mobile-friendly. And implementing responsive design is one of the best ways to do just that.
Responsive design ensures that your website will display and function correctly on multiple types of devices, including:
Smartphones
Tablets
Desktop computers
Laptops
Implementing responsive design for your B2B website is an excellent way to attract more users to your website, no matter what type of device they're using. Plus, more than 74% of consumers are likely to return to mobile-friendly websites.
5. Plan for search engine optimization (SEO)
SEO is a digital marketing strategy that focuses on your B2B website's presence in search engine result pages (SERPs). With an SEO strategy, you can help your website outrank your competitors and earn a top spot in the SERPs.
There are several factors of B2B web development that can aid your SEO strategy. Here are some of the ways you can increase your rankings on search engines:
Improve your page load speed: Both users and search engines like websites that load quickly. With a fast page load speed, users will stay on your website, and search engines will rank your website higher as a result. It's a win-win situation.
Insert relevant keywords: By conducting keyword research, you can identify the words and phrases your target audience is searching for online. You can then insert these keywords throughout your website for maximum ranking ability and help more users to find your business online.
Improve user experience: Search engines receive signals from user behavior on your website. Suppose users have a great experience on your B2B site and return often. In that case, the search engine will receive signals that your website offers a positive user experience, ranking your site higher in the SERPs as a result.
By planning for SEO during your B2B web development process, you can increase your rankings in search engines and enable more users to find your business online.
6. Promote your website with digital marketing strategies
Once you have your B2B website up and running, your last step is to launch your site. You'll also want to promote your website with digital marketing strategies to drive more traffic to your site.
You can promote your website with:
If you want users to find your new website online, using digital marketing strategies is a must. And because some strategies, like SEO, can take three to six months to start driving results, it's always a great idea to get started with your strategy as soon as possible.
We don't want to tell you about the work we do, we want to SHOW you.
View Our Portfolio

We've built over
Websites
in a variety of industries.
Create a website that converts with B2B web development services from WebFX
If you want to maximize your sales, developing a B2B website designed to boost search engine rankings and conversions is essential.
When you partner with WebFX, you'll have access to an award-winning team that has driven more than $3 billion in revenue for our clients through our leading web development services. Check out over 1020 of our client reviews and testimonials to hear more about what makes WebFX stand out.
Don't let your competitors get ahead. Speak with one of our strategists today by calling 888-601-5359 or contact us online today to start developing a website that will grow your B2B company.