If your physical therapy practice is ready to convert more leads and connect with patients who truly need your services, it's time to prioritize good web design.
Here's what you need to know about web design to create the best physical therapy website possible to generate business and support your clients.
We don't want to tell you about the work we do, we want to SHOW you.
View Our Portfolio

We've built over
Websites
in a variety of industries.
What is web design for physical therapy?
Web design refers to every element that makes your website perform and look its best, from front-end visuals to back-end coding. It encompasses each component of a landing or home page, including:
How pages are organized in relation to each other and the navigation menu.

Fonts, sizes, colors, and spacing.

Website layout, like the navigation menu's location, your logo's position, and each page's focal point.

Visual elements, like pictures, infographics, videos, and advertisements.
Working with a professional web designer — like WebFX! — is the best way to ensure your website is visually appealing and easy to use, with the necessary infrastructure to provide a smooth user experience (UX). Our team of 450+ pros has helped clients launch more than 1,100 successful websites across industries. We're ready to help you, too!
Good web design is a crucial part of physical therapy advertising
Your clinic's website should be the go-to source for every aspect of your physical therapy marketing efforts. Your campaigns rest on your site's ability to offer a stable UX that guides leads through your sales funnel.
Your website will be most users' first engagement with your business, and 94% of their first impressions relate to its design. What they see could convince them of your credibility and valuable services or have the opposite effect. Outdated, slow, confusing, and cluttered websites are distracting, difficult to use, and memorable for all the wrong reasons.
Here are a few reasons you should prioritize web design:
The average user forms an opinion about your site — and, by extension, your clinic —

in just 0.05 seconds

.

Well-designed websites can improve your search engine rankings.

Seventy-five percent of your site's credibility

comes from design elements — solidifying your branding with consistent colors, logos, taglines, and visuals establishes your clinic as a memorable, trustworthy brand.

If given only 15 minutes to browse,

66% of consumers

would choose to engage with a beautifully designed website over a simple one.
5 web design tips for physical therapists
If you're not sure how to design a website for physical therapy, checking out websites for your competitors and industry leaders can help you find inspiration and appealing elements that match your brand.
Many principles of good web design are standard practice across industries, while others vary depending on your business, your goals, and the services you provide. Consider these five web design tips for physical therapy practices:
1. Make sure your website is accessible
Website accessibility is critical for all industries, but it's especially vital for physical therapists. Many of your leads and patients have injuries or disabilities that may keep them from fully accessing and using your website.
Designing for accessibility means integrating elements that improve the UX for all visitors and removing barriers that could make your website difficult to use. It also shows potential patients you are mindful of each person's circumstance and provide an inclusive, adaptable experience from start to finish.
Accessibility elements to consider include:
Keeping important text easy to read through visual contrast, font size, and the ability to zoom in and out on the page.

Adding clear, descriptive alt text to each image's embed codes.

Adding your own captions — instead of relying on auto-generated ones — to videos and providing full audio transcripts whenever possible.

Navigation that's fully usable via mouse and keyboard, including interactive elements like forms and buttons that stay at the top of each page and "skip navigation" features to help users jump from one topic to the next without scrolling.
You can audit your website for user accessibility or outsource the job to a team of consultants to analyze and adjust it for you.
2. Prioritize responsive design
How often have you used your smartphone or tablet to look up business information or schedule appointments? If you're like nearly 59% of the population, you probably do so frequently.
Almost three-quarters of users are more likely to visit and return to your website if it's designed for mobile-friendly use. You can make sure it is by incorporating responsive design elements.
3. Use consistent branding
Keep an ongoing style guide to track your brand's color codes, font names and sizes, language choices, and other key design elements so you can stay consistent across each page.
Consider the following to make a professional website for physical therapy:
Use web-safe fonts and avoid overly complex or illegible ones.

Format headings to be visually distinguishable from body text.

Use white space to your advantage.

Adjust letter and word spacing as needed to make text easily scannable.

Integrate original visual elements on every page to break up the text.

Keep copy paragraphs small and highlight key points with spacing and visuals to help them stand out on the page.
4. Keep the user experience in mind
Like we said earlier, your website is all about the UX. Focus on these UX elements to make sure visitors have a good experience:
Speed:

Websites that load too slowly can be frustrating, sending users to other sites and leading to a loss of revenue. Optimize graphics and schedule regular

speed tests and optimization consultations

to keep things moving.

Navigation:

Your website should be original, but that doesn't mean you should ignore user expectations — you want visitors to land on your site and be able to take action in as few clicks as possible. Place your navigation menu where users will look for it, simplify each page's interface, and research the scripting and coding information necessary for browser compatibility.
5. Make it easy to take action
Make it as easy as possible for visitors to take action, whether that's managing their appointments, asking a question, filling out a contact form, or finding directions to your office.
Give these tips a try:
Integrate clickable call-to-action buttons.

Keep essential information at the top of the page for visitors who might not scroll.

Add patient portal capabilities for tracking health progress and managing online appointments and billing.

Use a live chat feature for 24/7 customer support.

Link your social media accounts to clickable buttons at the top of the page or near your contact information.
We'll help you create a website that stands out.
"WebFX has been instrumental in helping us develop a new website, allowing us to be a leader in our industry."
Learn More About Our Web Design Services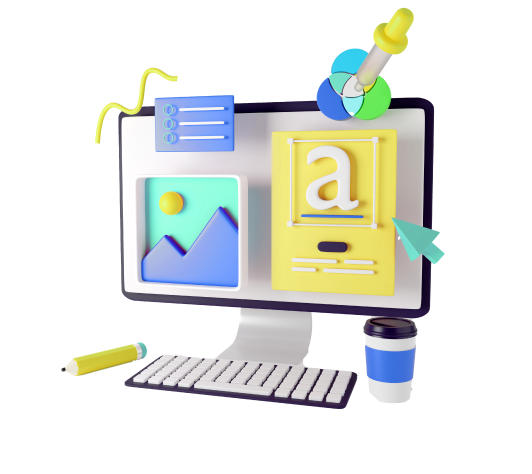 Get more physical therapy patients with our help
Our award-winning team has generated over a thousand high-conversion sites for clients across industries. Connect today to learn how we approach marketing for physical therapy clinics, or browse our portfolio to see how we can improve your physical therapy website!
Increase your leads, sales, and revenue with digital marketing
Find Us Driving Revenue Nationwide