Are you looking for a way to market your refrigeration business to potential customers through Google? Then pay-per-click (PPC) advertising is the strategy for you. PPC allows you to run paid ads at the top of Google search results for users to find.
With PPC, people will search for refrigeration-related terms, encounter your ads, visit your website, and ultimately convert. Of course, that process only works if you optimize your PPC to drive results.
So, how can you optimize your PPC campaigns? What are the best ways to boost PPC for commercial refrigeration companies? We'll look at some refrigeration PPC tips below, so read on to learn more.
Then partner with WebFX's team of over 500 marketing experts for our PPC services. Call 888-601-5359 or contact us online today to get started!
7 refrigeration paid advertising tips
Your refrigeration company might have the best products in the industry, but you still must convince your audience of that, or they won't buy from you. Fortunately, PPC is an excellent strategy for helping you convince prospects that your products are the best on the market.
Here are seven top-tier tips on how to optimize PPC for refrigeration companies!
1. Target long-tail keywords
When you launch paid refrigeration ads, you target them to specific searches by bidding on relevant keywords. But some keywords are better than others, and you can particularly benefit from targeting long-tail keywords — that is, keywords that are several words long.
As appealing as it might seem to target a one-word term like "refrigerator," those types of terms aren't very specific, and they tend to come with plenty of competition from other companies. They might also end up reaching people who want residential refrigerators.
Long-tail keywords, on the other hand, tend to focus on a particular search intent, so fewer businesses target them. That makes them much more effective for reaching your ideal audience.
2. List negative keywords
While long-tail keywords help you target particular searches for PPC campaigns, negative keywords do the opposite. When you list negative keywords in Google Ads, you're telling Google which searches not to target.
For example, if you targeted a term like "refrigeration products," Google might end up showing your ads for other variations on that keyword, such as "home refrigeration products." Since you sell commercial products, that keyword is irrelevant to you.
To prevent your ad resources from being wasted on searches that have no value to you, the best tactic would be to add "home" as a negative keyword. That prevents Google from showing your ads for those searches.
3. Launch display ads
Not all PPC ads appear in Google search results. Google also allows you to launch display ads, which appear in the margins of third-party websites.
Where paid search ads consist of a title and description, display ads are visual. They typically consist of a box with an image or video inside, along with an accompanying text overlay. However, they lead to landing pages when you click on them, just like search ads.
Display ads are great tools for reaching potential customers who might not see your search ads. You can target specific types of websites with your display ads, meaning you can aim for the sites you think your potential customers are most likely to visit.
4. Create custom audiences
Keywords aren't the only way to target a particular audience. When you create custom audiences in Google Ads, you can also target people based on specific traits.
Custom audiences allow you to select specific demographic features that you want to target. Some of the features you can choose from include:
Age
Gender
Occupation
Location
And more!
By targeting the traits that are most common amongst your ideal audience, you can narrow the focus of your ads to that group and exclude people who aren't relevant to your marketing. If you have any buyer personas you use in your marketing, you can plug in the traits you've used in those personas.
5. Harness RLSA
Another way you can hone your audience targeting in Google Ads is to use remarketing lists for search ads (RLSA). RLSA is a form of remarketing, meaning it targets people who have previously visited your website and expressed an interest in your business.
You can set up RLSA by having Google Ads track traffic to specific pages on your website. Whenever someone visits a page you're tracking, Google will show your ads to that person in search results.
Since people who visit your website are expressing a clear interest in your company, they make excellent targets for your ads.
6. Use ad extensions
The majority of paid refrigeration ads are short, consisting only of a title and a description. But you may have seen some search ads that include more elements — maybe a list of additional pages below the description, or some basic contact information.

These elements are called ad extensions, and you can benefit from adding them to your refrigeration PPC campaigns. Some common types of ad extensions include:
Address
Phone number
Hours of operation
Sitelinks
And more!
The reason ad extensions are useful is that this additional information, like a link to a particular page or your location, could sway your audience to click on your ad.
7. Monitor refrigeration PPC analytics
Your refrigeration paid advertising campaign isn't finished once you launch it. On the contrary, it's still in its infancy. As time goes on, you'll want to monitor your ads' progress and reoptimize as you go.
The best approach is to track key metrics like click-through rate (CTR) and conversion rate, which you can view in Google Ads. Those metrics will tell you which ads perform well and which ones drive less than stellar results.
For the low-performing ads, you can pause or reoptimize them. The successful ones, on the other hand, might be worth dedicating a larger portion of your budget.
The longer you track and reoptimize your paid refrigeration ads, the more successful they'll become!
Partner with a team of ecommerce masters!
WebFX campaigns have delivered more than 12,936,451 ecommerce transactions in the last 5 years
Read the Case Studies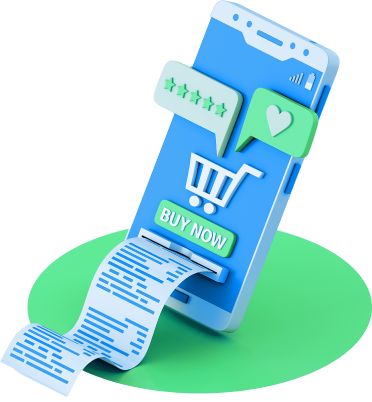 WebFX knows PPC for commercial refrigeration companies
Ready to kick your refrigeration paid advertising into gear? WebFX would love to help! We've earned over 1020 testimonials from our clients, proving that we're the agency businesses trust to drive stellar results for their online marketing.
With our PPC services, you'll get help optimizing your ads for all the tips listed above and more. You'll also receive a dedicated account representative, who will work hard to keep you involved in everything we do for your marketing.
To get started with us, just call 888-601-5359 or contact us online today!
Earn a 20% greater ROI with WebFX