You came to the right place. On this page, we'll take a look at the top three leads generation methods for fence installers.
Keep reading to learn more, or give us a call at 888-601-5359 to speak with a strategist about a custom lead generation plan.
Let's get started!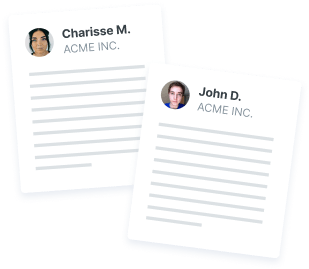 1. Pay-per-click (PPC) advertising
Pay-per-click (PPC) advertising is one of the best methods for generating valuable leads for your fence installation business. PPC advertisements appear at the top of the search results when users conduct searches. These ads sit above the organic results, tagged with the word "ad" to indicate paid content.
Keyword selection
With PPC, you choose the keywords and phrases you want to trigger your ads. The first step to selecting these keywords? Keyword research.
If you want to appear in relevant results, choose the right keywords. Keyword research tools help you find relevant keywords for your business.
As you conduct keyword research, focus on long-tail keywords. Long-tail keywords contain three or more words. Long-tail keywords provide better results than short-tail keywords, which only contain one or two words.
Long-tail keywords are better for your fencing business because they drive more valuable leads. Someone who is searching "fence installers in Harrisburg, PA" will be more interested in your business than someone who searches for the word "fence."
If you want to earn the most qualified leads for your business, choose long-tail keywords. They drive leads most interested in fence installers.
The bidding system
To run your PPC ad, bid for your placement against your competitors. You set your maximum bid, which is the amount you are willing to pay each time someone clicks on your ad.
Your maximum bid is flexible and can be changed at any time. Keyword research plays an important role when you set your maximum bid because it gives you an estimate of the keyword's worth. This ensures that you set the right bid amount for the keyword.
To get your placement, Google looks at your maximum bid and your quality score. Once you have your placement, you will launch your campaign.
Why PPC for lead generation
PPC is one of the best lead generation methods because it attracts the most valuable leads. People with high-search intent click on your ads.
In fact, 65% of all high intent searches result in someone clicking on an ad. This means the most interested people click on your ad. These valuable leads take time to check out your business.
If you have more questions about PPC advertising, our team of 150+ experts is dedicated to helping you achieve success. Contact us for more information on keyword selection, budget concerns, and more!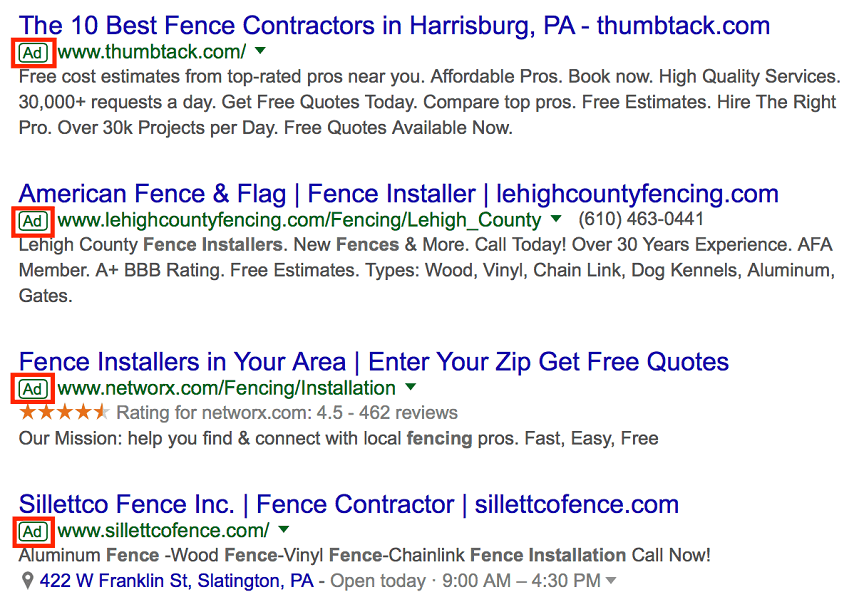 See how we can help you GROW YOUR BUSINESS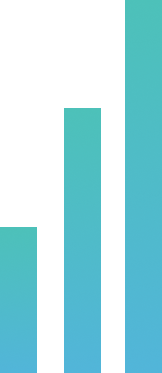 2. Content marketing
People look for information, tips, advice, or instructions on how to do something. You can help provide your audience with information pertaining to fencing to get them interested in your business. Content marketing is one of the most effective ways to generate leads interested in your business.
What types of content can you create? Different types of content include blogs, infographics, videos, or ebooks to get your audience interested in your business. As an expert in your field, you have valuable knowledge to share with your audience.
When you create content, make sure it's relevant. You want to create content that your audience wants or needs.
Marketing your content attracts leads to your business. You provide your audience with valuable information that they want. It immediately establishes your business as an authority in your field.
With content marketing, you'll earn more valuable leads who become more familiar with your business. This will help you build brand recognition and earn more conversions for your fencing business.
3. Social media marketing
Social media marketing is a great method to help you obtain valuable leads and develop relationships that encourage them to purchase. This method allows you to have a direct connection with your audience.
To use social media marketing, decide on your platform first. Facebook, Twitter, Instagram, LinkedIn, and Pinterest offer great opportunities for you to connect with your audience. Your target audience helps you decide which platforms work best for your campaign because you want to target the platforms they use the most.
Once you have your platforms selected, start creating content. The platform determines the type of content you create. Some social media platforms offer more content options than others.
With platforms like Facebook and Twitter, you choose from photos, videos, links, polls, and other kinds of content. If your target audience frequents these platforms the most, you'll have an array of content you can post.
Platforms like Instagram have fewer options. With Instagram, you only post photos and videos. Get creative to come up with ideas that get your audience engaged.
Each social media platform offers paid advertising options. It's an opportunity for you to gain new leads for your fencing business. Dozens of people are interested in your services, but they just haven't found your page yet.
By creating paid ads, you'll reach people who are looking for a fencing business. You'll obtain new lead for your business that you can nurture towards conversion. It's a great way to help your business grow.
Have any questions regarding which platform to choose? We have over 20 years of experience and an array of resources for content and social media to help you explore all of your options for your business. Get a hold of us today if you need further assistance planning a social media campaign!
Reach more customers online
When you partner with WebFX, we'll help you earn visibility for the keywords your target audience is searching, and earn more customers for your fence installing company.
Speak with a strategist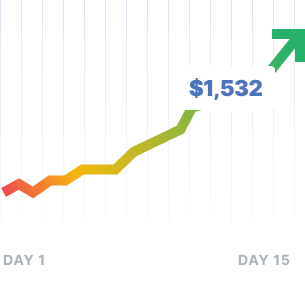 WebFX will help you generate valuable leads for your fencing business
Lead generation is an important part of helping your business grow. When you invest in the right methods, you'll generate valuable leads that convert. At WebFX, we have over 20 years of experience creating lead generation plans that drive results.
We're a full-service digital marketing company that offers numerous services to help you generate leads for your fence installation business. Our team of 150+ experts will bring their knowledge and expertise to help you create a campaign that works for your business.
If you're looking for a lead generation company that drives results, look no further. To date, we've driven over 6.3 million leads for our clients and over $2.4 billion in sales. Our team focuses on creating a successful campaign for your fencing business first.
Don't believe us? Just ask our clients! Check out our 550+ client testimonials that attest to the great work we do!
Get started today
If you're ready to start earning valuable leads for your business, contact us online or call us today at 888-601-5359 to speak with a strategist.
We look forward to helping your business grow!
Find out how WebFX can help you create an effective lead generation strategy for your fence installing business.
Call 888.449.3239 or contact us online today
for a free evaluation.
Get my free evaluation