Establishing your online presence helps your agriculture business gain visibility, engagement, and credibility within the industry. Along with any social media profiles you have, your website will widen the communication path you create to reach your target audience.
Web design for agriculture businesses is essential for introducing your business and encouraging leads to convert. In this guide, we cover how to create a dynamic website that helps you meet your business goals and your audience's expectations. We cover the following:
For more insight into marketing and web design, be sure to subscribe to Revenue Weekly!
How much does it cost to build the website of your dreams?
Use our FREE website design cost calculator to get an idea!
Web Design Cost Calculator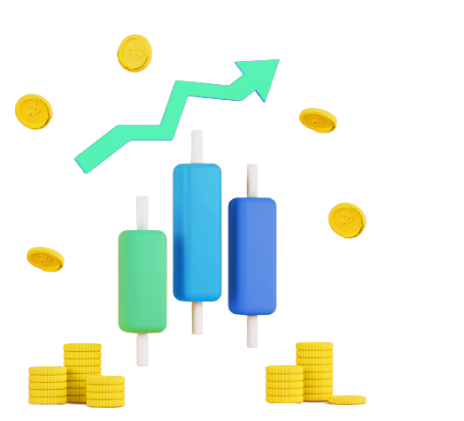 How a website helps your agriculture business
Working in agriculture makes you an expert in subjects many people want more information about, like where their food comes from and the state of the environment. You can give people this information while selling your products with a well-designed website.
If you want to grow your conversions, web design matters. In fact, 94% of impressions relate to web design, so making your website a priority directly influences your business reputation.
Having a website also gives you a stage to establish reliability and authority on agricultural topics. Frequently posting on your website shows that you know a lot about your business and gives your industry a knowledge base that other players can use to verify the topics they want to write about.
What to include on your agricultural website
Your business is unique and has specific features that should be included on your website. You can start by following a few general practices to use these factors in your web design. Consider incorporating the following methods for your website:
Increase website loading speed: Check your website's responsiveness and adjust it to ensure it loads within a few seconds. People don't want to wait for a website to load, so they may leave to find a faster one. Take the time to improve your website's loading speeds to make it dynamic for all visitors.
Use visual elements: Incorporating photos and videos to appeal to a visitor's visual senses makes navigation easier. Instead of using large blocks of text, illustrate what your agricultural business offers with video tours of how you harvest your products and share images of your land. You can also optimize your images for visual search so that your pages appear further up on search engine results pages.
Ask for feedback: Allow your audience to provide feedback on what they want to be improved on the website. Having this open communication with your visitors gives you a solid idea of what is drawing your visitors in. This strategy also allows you to find ways to improve your website inspired by common suggestions.
Optimize website content: Your agricultural business can benefit from local search engine optimization that helps community members find you based on how close they are to your land. A person intending to buy what you offer straight from the source rather than through a retail seller will need to be able to find what they're looking for on your site.
Make navigation intuitive: Including elements like buttons, search bars, navigation footers, and sitemaps retains visitors. You minimize frustration by easing the navigation process for those who want to know more about your products.
How to set up your agricultural website
Creating a dynamic, eye-catching, and informative website requires effort. Your goal should be to ensure your website is visually appealing and fulfills visitors' intents.
Below you'll find eight different steps for improving your web design:
Read on to learn more about each!
1. Establish a business goal
Your first step should be deciding on a business goal behind the creation of your website and how to reach it. You may want more people to know about what you do or be inspired to buy from you directly. Some other goals with web design include:
Figuring out the end goal of your website will make it easier to decide which elements to include and how to make everything look.
2. Find a hosting service
Next, you need to find a hosting service to register your domain. Your domain name should be relevant to your agricultural business's name or values and have all the necessary certifications, storage solutions, and encryption properties. Certain hosting companies also include industry-specific templates for commercial customers.
3. Create an effective design
Attend to the visual and stylistic elements of your website and use these elements as content and as means of navigation. Optimizing and linking your multimedia content persuades visitors to click through your site. Even something as simple as a header can make a difference visually:

You can draw users in with high-quality images and entice them to stay longer, which helps them go further down your sales funnel and buy products from your company.
4. Provide important information
You should include various information about your company on your site, such as your physical location, contact details, and whether you operate on a wholesale or retail basis. Allow visitors to find this information easily by incorporating a link to it through the header and footer of all your site's pages:

5. Invent buyer personas
Have a specific idea of the persona your website is addressing so that any written copy speak to them directly. Your buyer personas should consider your audience's age range, income, occupation, and location.
This technique will help you create a design (and content) that feels more personalized, which establishes a sense of trust between you and your audience. It will also encourage them to investigate what you sell on any product pages you include.
6. Add an "About" page
Your "About" page is the perfect place to provide information about your business's environmental policies and internal values, and the practices you employ to extract the agricultural products you sell. Offering your audience that transparency can answer potential questions they may have.
What does a successful ecommerce website need to drive sales?
We wrote you an ecommerce essentials checklist.
Read the Blog Post & Watch the Video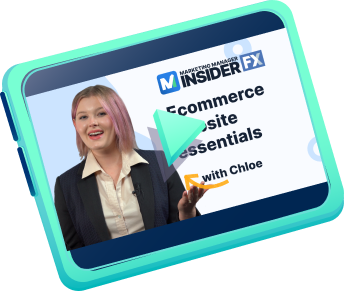 7. Develop a consistent style
Keep a consistent style with various elements that your audience can associate with your business. Use this style to design an attractive home page and other landing pages visitors click on from external sources. Finding a user experience or UX designer for your website to coherently connect all these elements together is advisable to speed up the process of incorporating these elements.
8. Make a business strategy
Evaluate what works best for your specific business and what it offers. Then, develop a strategy to establish your agricultural business's online presence as seamlessly as possible.
You can also hire web design services from a professional. This method will make it easier for you to focus on your operations and meet your customers' needs while the hired company creates an effective website for you.
We'll help you create a website that stands out.
"WebFX has been instrumental in helping us develop a new website, allowing us to be a leader in our industry."
Learn More About Our Web Design Services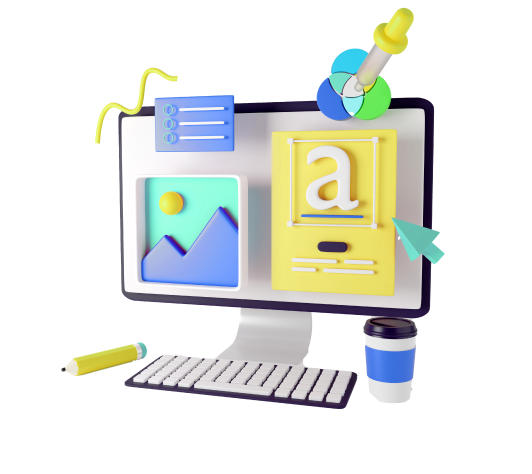 Let WebFX help you with web design for agriculture
As an agricultural business, you may not have the necessary tools or experience to create a web design that will attract customers and help you generate revenue. If this is the case, entrust your web design to the masters at WebFX!
We have been providing digital marketing services for over 25 years, including web design assistance for companies like yours. We can help you build an online space that draws in audience members by appealing to their senses and establishing trust with them.
If you want to work closely with our expert web designers and digital marketers, contact us online or call us at 888-601-5359 today!
Increase your leads, sales, and revenue with digital marketing