If you want your business to succeed, marketing is essential. When you're a small-to-midsized business (SMB), you need to use marketing to help people learn about your brand and discover your products or services. If you find yourself in need of some new small business advertising ideas, don't worry — we've got you covered!
Below, we'll go over some of the best SMB marketing ideas to try out in your campaigns and even seasonal events like Small Business Saturday. Read on to learn more, and then subscribe to Revenue Weekly for more digital marketing tips from the agency with over 25 years of digital marketing experience!
8 SMB advertising ideas to try
If you're looking for marketing inspiration, here are eight small business advertising ideas to drive bigger and better results for your company!
1. Use Google Business Profile
Google Business Profile is a platform that allows you to create an online profile for your company. You can upload information like your business name, address, phone number, hours, and more. Google Business Profile also shows reviews of your company.
GBP can help you gain more web traffic through local search results. If someone searches in Google for "music shop in Orlando," the results will include a local pack of Google Business Profiles that match the user's query.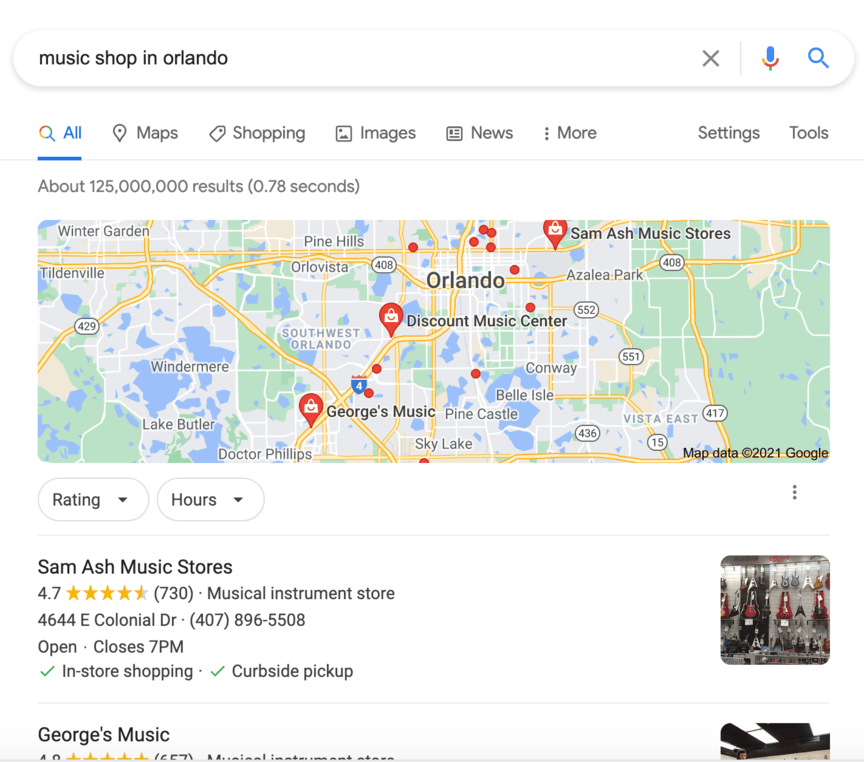 You may already have a GBP profile associated with your address on Google Maps, in which case you can claim it by verifying your ownership of the business.
2. Run social media contests
If there's one way to attract users, it's by offering them the chance to win something. When you host contests and promotions on social media, you can entice people to engage with your small business. There are various ways to set up a social media contest.
You could offer one of your products or services for free, or you could use a gift basket. For users to enter the contest, you could require them to do anything from entering a photo contest to simply submitting their name and email. However you set it up, a contest is sure to draw in users and give them an incentive to engage with your brand.
3. Build out an email list
One of the best ways to market to people is to send them communications directly in their inbox through email marketing. You can build an email list by creating email calls to action (CTAs) on your website advertising special email perks like exclusive newsletters, special discounts, or something similar. Once you have a list, you can send emails to everyone who signed up.
Make sure you send whatever they signed up for — don't have people sign up for a newsletter and then send them ads instead. Emails are excellent for personalization, since they allow you to address each person as an individual. If you have them submit their names along with their email addresses, you can program each email to address them by their name, making it feel more personal.
4. Write compelling blog posts
Useful and engaging content is one of the most effective ways to draw people to your website, which is why you can benefit from starting a blog. Blog posts give you an outlet to write about various topics in your industry and answer questions users search for in Google. For example, if you sell cameras, you could write a blog post about the best types of camera lenses.
When people search for "best camera lenses" in Google, they might find your blog post and visit your site to read it. There they'll be introduced to your brand and may buy from you down the road.
5. Start a YouTube channel
Video is one of the most effective types of media available online. Something about the moving visuals makes it far more compelling than text or still images, meaning you can use it to reach people you otherwise wouldn't. That's why you can benefit from starting a YouTube channel.
From your channel, you can post videos on topics similar to your blog posts. If you're a roofing company, for example, you could post some video tutorials on basic roof repair techniques, or how to know if you should call a roofing company. Having YouTube videos also provides you with content to share on social media and in your emails, therein benefiting you in multiple ways.
6. Launch a paid remarketing ad campaign
When you display ads to users, you want them to convert. One of the best possible audiences to target, then, is people who already have an interest in your business. And the best way to reach those people is with remarketing ads.
Remarketing ads allow you to target users who have already visited specific pages on your site. In Google Ads, you can track traffic to certain pages and direct tailor-made ads to those users. Since they've already expressed an interest in you, they'll be more likely to respond positively to the ads and convert.
7. Try Help A Reporter Out (HARO)
Perhaps the most unique of the SMB marketing ideas on this list is to use Help A Reporter Out (HARO). HARO is a website where journalists go when they need to get information from an expert on a particular topic — and you can be one of those experts. By signing up with HARO, you can provide answers to questions journalists have about topics in your industry.
As a result, you'll be credited in the journalists' pieces, helping create a reputation as someone with expert knowledge in your field. That, in turn, will build confidence in people that you're a trusted authority in your industry.
8. Read and respond to reviews
The final item on our list of SMB advertising ideas is to read and respond to reviews of your business online. Depending on what you sell, these reviews could appear anywhere from Google Business Profile to Amazon to your own website. Wherever the reviews may be, try to respond to as many as you can.
Thank people for their positive reviews and try to address the issues people cite in their negative reviews. With enough effort, you can turn many of your bad reviewers into happy customers!
We foster and form long-term partnerships so that your business has long-term results.
Over 90% of WebFX clients continue partnering with us into year 2 of their campaign.

Hear From Our Happy Customers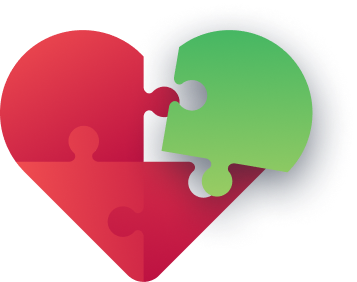 Let WebFX help you optimize your SMB marketing strategy
Ready to put some of these SMB advertising ideas into action? We'd love to help! At WebFX, we have over 785 testimonials, proving that we know just what it takes to make our clients happy — and we can't wait to show you firsthand.
With our digital marketing services, we'll help optimize your campaigns for every one of the marketing ideas listed above and more. You'll also receive a dedicated account representative to keep you informed and involved in all that we do for you. Just give us a call at 888-601-5359 or contact us online today to get started!