Managing a company's marketing strategy is no small accomplishment. It requires strong organizational skills, constant creativity, and the ability to keep a team working together cohesively at all times. There are plenty of marketing tools to make all of these tasks easier, and many of them are free.
Unfortunately, sorting through all of the options online can take up valuable hours of your day that could be better spent working towards your goals. These 11 free tools are the perfect solutions. They're the tried-and-true favorites of marketing managers in many companies – including the WebFX team – and they can help you streamline your daily activities and improve your overall strategy.
1. Buffer
If social media is part of your company's marketing strategy – and it should be – it's essential to find the right social media management tool. At WebFX, that tool is Buffer. With their browser extension, you can share and schedule updates to all of your social media accounts without ever leaving the page you want to promote.
Plus, with their Power Scheduler, you can schedule as many future updates of the same page as you want.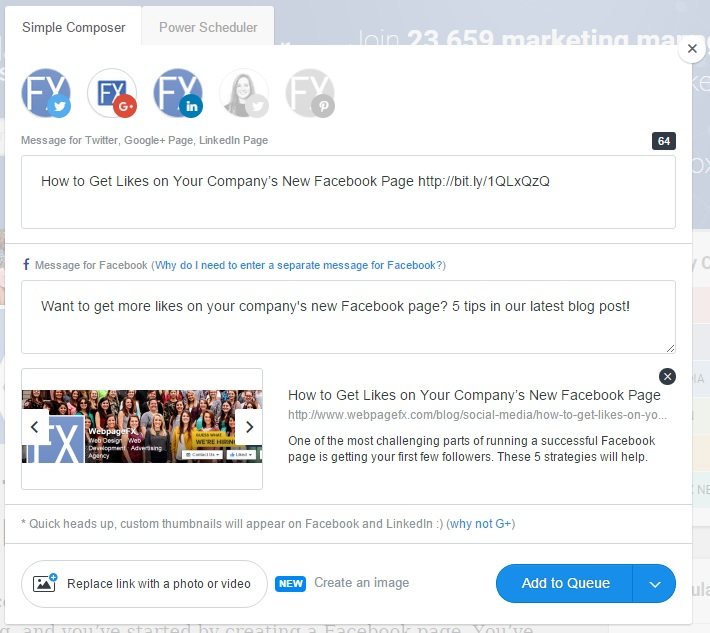 It's also worth noting that while their basic service is free, it limits you to 10 scheduled updates for each profile at any given time. They also offer a paid version (called the "Awesome Plan"), which allows for up to 10 social profiles on each platform and up to 100 scheduled posts at a time.
2. Canva
No matter which online channels you use for marketing, visual content is absolutely necessary for attracting and keeping potential customers' attention. But if you don't have a background in graphic design, that often means falling back on stock photos. That's where Canva becomes useful.
It makes creating and editing professional-looking graphics a breeze, even without any prior knowledge of graphic design. And once you make a basic template for your company, it's easy to swap out designs for blog posts, article pages, and social media posts.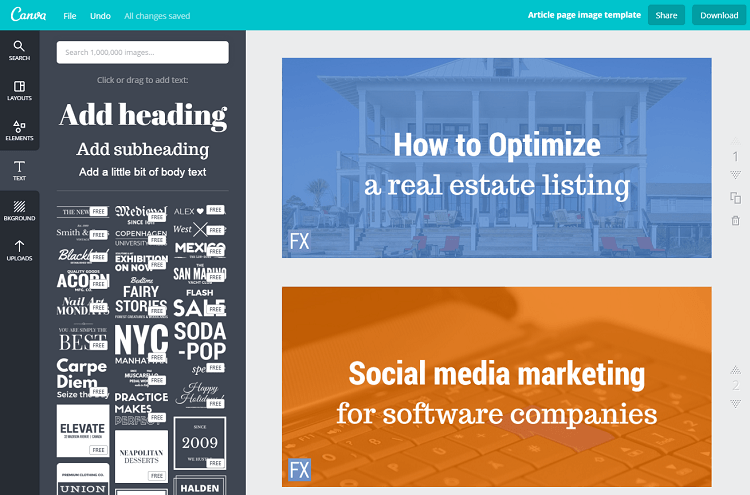 Canva also offers premade templates sized for different social media platforms and other common marketing materials like email headers and infographics.
But I don't recommend using their templates as is. Given Canva's popularity, there are likely hundreds of other companies looking at those same templates – and identical images are the last thing you want.
3. Google alerts
Staying on top of your brand's reputation is a critical part of your job as a marketer. With Google Alerts, you can make sure that you always know when your company is being discussed online. You can use this tool to set up email alerts for your company's name, your CEO's name, well-known products, and any other distinctive words or phrases.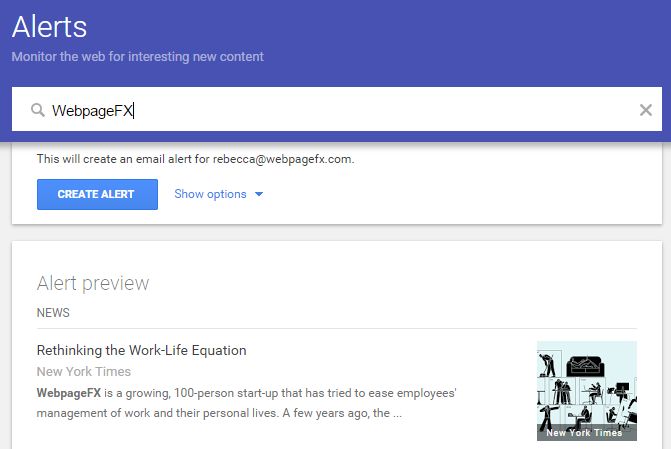 When these alerts are delivered directly to your inbox, you never have to worry about missing the opportunity to share a positive news story or respond to a negative one.
4. Google Analytics
Any successful marketing strategy requires regular monitoring and improvement. For most companies today, Google Analytics is the preferred platform for analyzing website traffic and activity. Of course, chances are strong that your company already uses it – but if not, it's time to start.
Once installed, it allows your company to view in-depth information about how visitors are arriving on your site, what content they're reading, and what actions they're taking.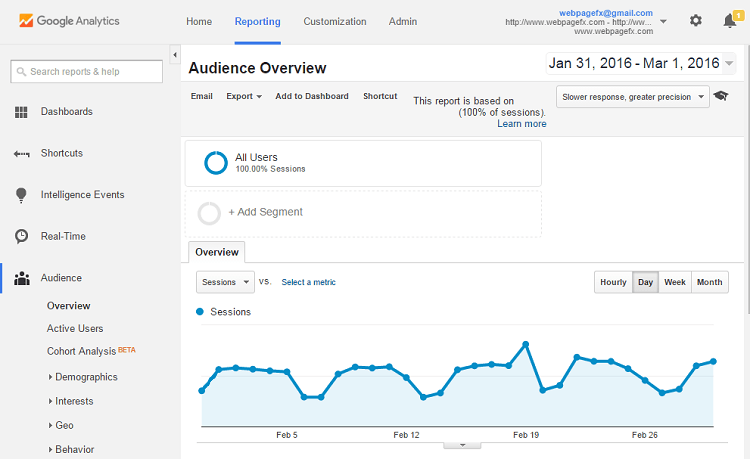 With all of this information, you can see how your campaigns are performing and identify areas where your strategy could be improved.
5. Google Keyword Planner
Selecting the right keywords for your SEO and PPC campaigns requires a lot of research and planning. And whether you run ads on AdWords or not, Google's Keyword Planner is one of the most useful content marketing tools for research. Enter your keywords into the planner and see how many searches each keyword generates per month.
Plus, you can see how competitive they are to rank for using AdWords.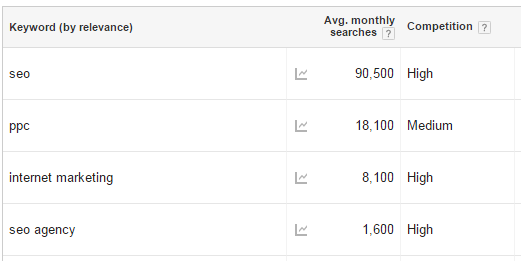 You can also use this tool to find other keywords that are similar to yours or relevant to your website.
6. MozBar
There are thousands of different SEO tools available to marketers today, and they can be completely free or cost thousands of dollars a month. The expensive versions, of course, provide more in-depth analytics and information, but as far as free tools go, MozBar is one of the best. It's a Chrome and Firefox extension that lets you see information like domain authority and page authority for your site and your competitors' sites.

You can also use the extension in "DA mode," which shows the domain authority of each site you visit to the right of your browser's search bar.
7. Open Site Explorer
Up next on the list is another Moz tool: Open Site Explorer. This tool allows you to see all of the pages that link to any URL, as well as the page and domain authority of the link's location. This is extremely useful both for monitoring your company's inbound links and scoping out your competitors' link profiles.

That being said, the free version only allows three reports per day with 200 links per report. But if you're just starting with SEO, it's enough to give you an idea of where you stand.
8. FAQ Fox
In order to connect with your audience, you need to create content that addresses their questions and concerns. But without speaking to them directly, it's difficult to determine what those questions are. With FAQ fox, you can find real questions people are asking related to your industry.
You can search for keywords related to your company, and see what people want to know.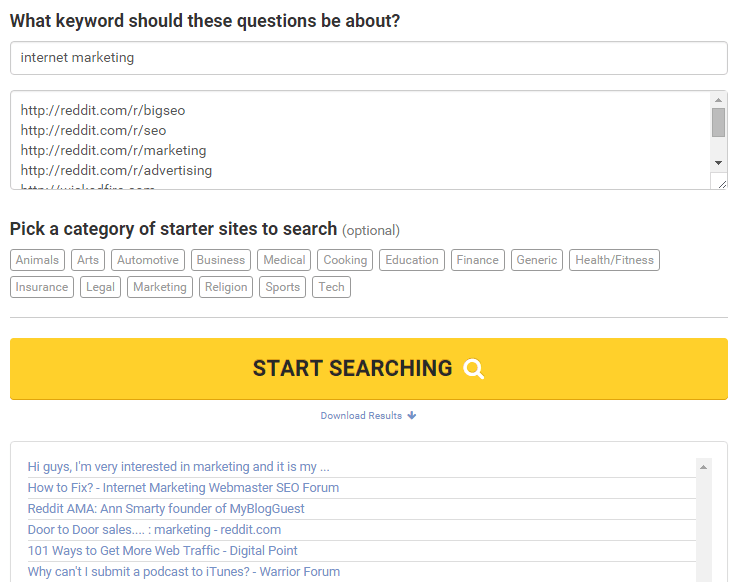 You can either answer these questions directly on the sites or use them as ideas for blog posts and pages on your company's site. Either way, you know that people are interested in the topic before you invest time and energy creating content.
9. Rapportive
If you do outreach for your company, Rapportive can be a huge help in making your email more effective. It's an extension for Firefox and Chrome, and it pulls the job titles and companies for each of your contacts directly into Gmail. It also shows information from their social media profiles, which allows you to learn about them without ever leaving your inbox.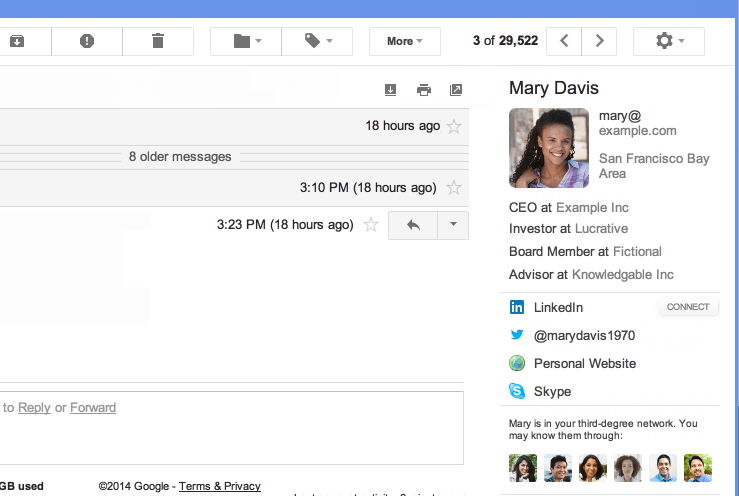 The extension also shows if you have any shared connections on LinkedIn, and mentioning them can sometimes go a long way in opening up the conversation.
10. Trello
Whether you collaborate with a large team or work on your company's marketing strategy solo, Trello is great way to stay organized. It's an online tool that allows you to add ideas as "cards" and then move them between categories depending on their stage of completion. If you wanted to organize your blog content, for example, you could add of your possible ideas into the far left column, move them to the right once they're drafted, and move them again once they're completed.
You can also add multiple users to your projects and allow them to leave comments and suggestions.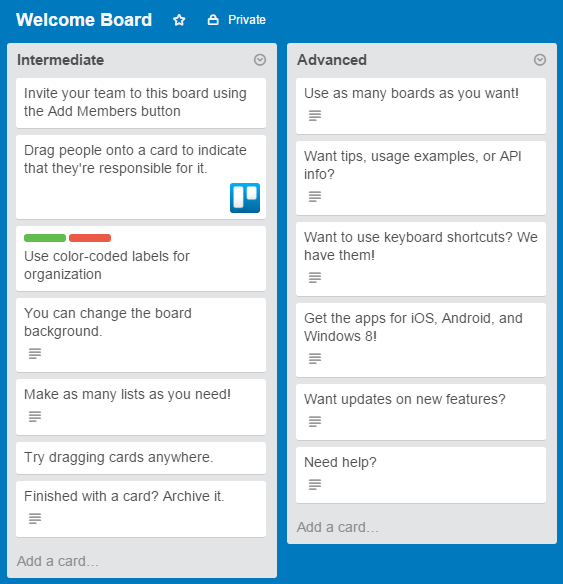 If you have multiple projects going at once, you can keep everything organized by creating separate boards for each part of your marketing strategy.
11. KeywordsFX
If you want to identify new keywords for your marketing strategy, KeywordsFX is a great way to generate a long list of possible options. Just enter a basic keyword in their search bar, and it'll show many (typically several hundred) possible variations.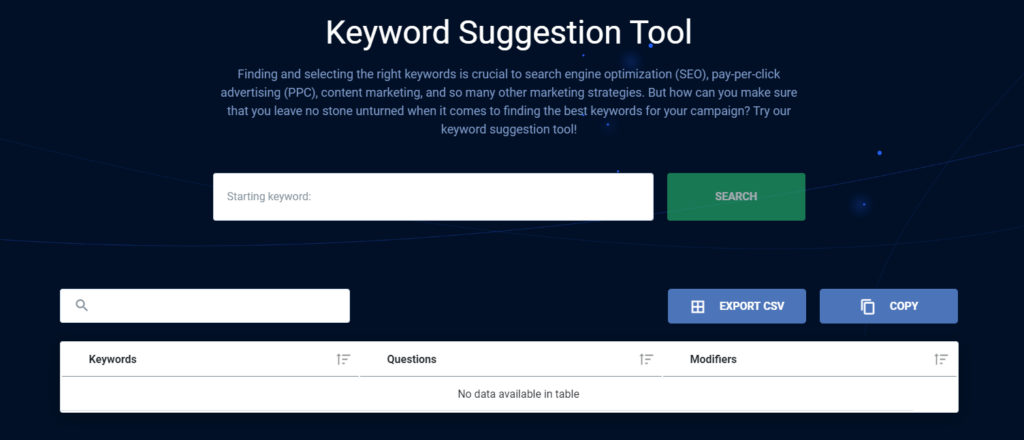 Once you've selected possible keywords, you can download them as a CSV file and keep for future reference.
Know of any other great free tools?
This is by no means a comprehensive list, and there are thousands of free tools available online today, including meeting schedulers.
Are there any others you've found particularly useful in marketing your company? Let me know in the comments below!
WebFX Careers
Join our mission to provide industry-leading digital marketing services to businesses around the globe - all while building your personal knowledge and growing as an individual.