Define SEO: What Is SEO and How Can I Start Using It?
Search engines play a major role in directing traffic to websites. Search engines want to provide quality information for users, which means delivering relevant results whenever users perform a search.
This desire to deliver quality information is where search engine optimization (SEO) techniques come in. SEO provides businesses a way to optimize their websites to coincide with search engines' focus on providing results users want to see.
So, how do you define SEO, and how can you start using it for your business?
In this post, we'll define SEO, talk about how SEO works, why it's important, and show you how to get started with your SEO campaign. If you need help getting started with SEO, call us today at 888-601-5359 (or contact us online) to speak with a skilled strategist about our SEO plans!
What is SEO?
SEO is a set of optimization techniques used to boost your organic search rank on the search engine results pages (SERPs) to gain more traffic to your website.
These techniques (both on and off your website) include optimizing:
Your content
Your web design
The backend of your site
And more
When you optimize for search engines, you help your business appear in more relevant search results.
To rank high for organic search in SEO, you must provide users with information that matches their search intent.
By optimizing for search results, you'll gain more website visibility and grow your business online.
DIVE DEEPER: HOW DOES SEO WORK?
SEO works by implementing different strategies to optimize the elements search engines look for when crawling and indexing.
These SEO techniques include:
Researching and integrating keywords
Optimizing user experience
Building links
Optimizing for local search
Creating valuable content
And more
Web marketers use SEO techniques to earn more qualified web traffic so they can reach people looking for their products or services.
Why is SEO important?
SEO is a valuable strategy for your business. Check out these four reasons for investing in SEO:
1. SEO increases your customer's time on your website: When you optimize for user experience, you improve your customer's experience on your site. This improvement keeps customers on your site for longer, allowing them to get to know your products or services better.
2. SEO builds credibility and trust for your brand: Creating high-quality content helps you generate links and earn shares on content. These endorsements help you build trust with your audience that you're knowledgeable in your field.
3. SEO helps you drive more relevant traffic to your site: When you optimize your pages for search engines, you'll appear in more relevant search results and drive interested traffic to your site.
4. SEO helps you reach more local leads: When you optimize for local search, you help more people in your area find your business and drive them to visit or contact your company.
SEO's importance lies in the fact that it helps Internet users easily find and access information about your brand, products, and services through search engines.
SEO for beginners: How to do SEO
Now that we defined SEO and showed you why it's important, it's time to look at how you do SEO. This strategy is a little more complex, so we'll break down some of the most important parts you need to know.
Keyword selection: How to choose the right keywords
Keywords, or key phrases, are, in large part, what you use to optimize your website and content. They help you appear in relevant search results and get your website in front of interested leads.
Search engines use keywords to determine your content's relevance to search queries. To find relevant keywords, you must conduct keyword research.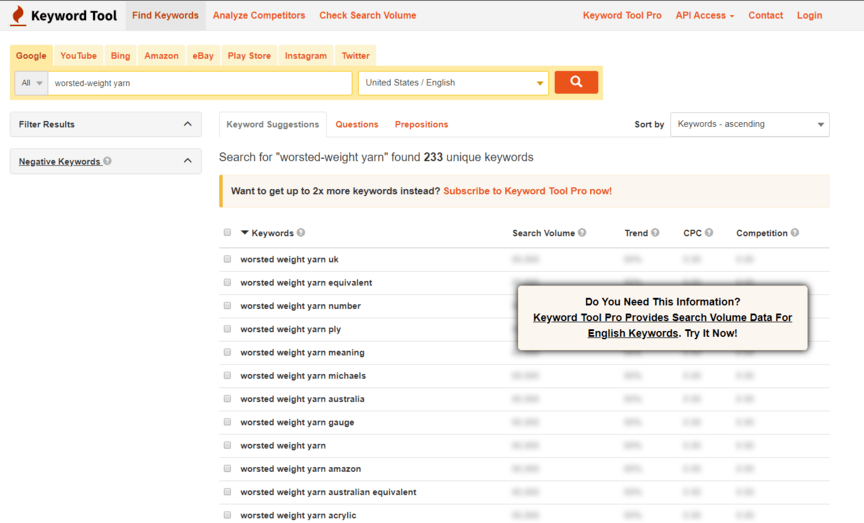 Keywords are generally separated into two categories.
Short-tail keywords are short key terms that are usually around one word long (i.e., "gingerbread"). The intent is harder to determine and extremely competitive.
Long-tail keywords are longer key phrases, often upwards of three words, that are highly specific (i.e., "buy a gingerbread house kit" or "how to make a gingerbread house"). Long-tail keywords drive better traffic to your site.
If you want to drive the best results for your SEO campaign, focus on long-tail keywords. These keywords will drive more relevant leads to your business.
Additionally, avoid integrating your keywords too much as it might lead to keyword stuffing. Keyword stuffing negatively impacts your site's ranking and hurts readability on your page, so you'll want to ensure you only use keywords where they fit and flow naturally.
Link building: How to earn backlinks for your site
Backlinks help you increase your site's credibility and improve your rank.

It's good to get links from industry authorities because it helps establish your trustworthiness in your industry.
You want to earn high-quality links from reputable and authoritative sites. These links will help drive more traffic to your site and can help improve your site's ranking.
So, how do you gather backlinks?
You can get links by creating and optimizing your content for on-page SEO so it ranks higher in search engines. Following that, you can promote your content on external sites such as social media platforms or blogs to generate exposure (a boost in traffic to your website is another bonus).
You can also reach out to industry authorities with your article and ask them to check it out. If they decide to link to it, you can build a reputation with them and earn more links in the future.
Content creation: How to create content to rank in search results
Content marketing is a type of marketing involving creating and posting content like blogs and videos to provide helpful information and spread interest in a brand's products or services.
A big part of SEO is providing quality content because search engines look to deliver valuable content in response to people's questions. When you create more content, you have more opportunities to appear in search results in front of interested leads.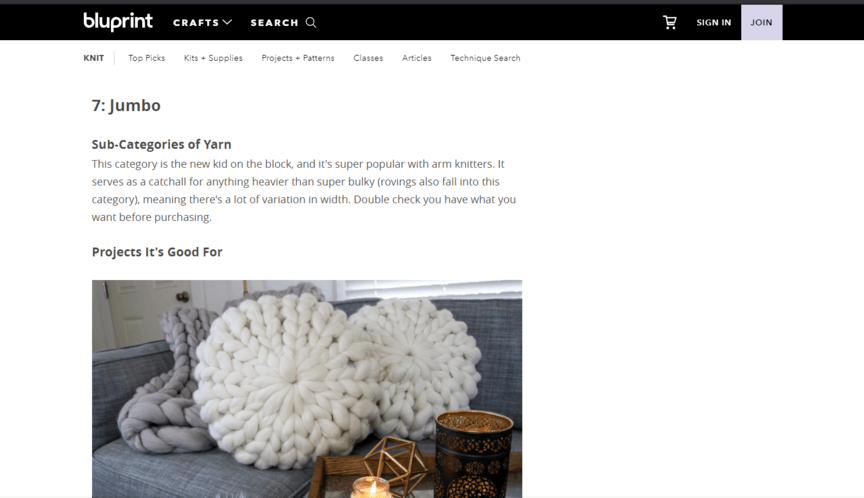 Content marketing, in large part, is useful to spread awareness of your brand and build deeper relationships with your target audience. The quantity, but more importantly, the quality of the content you produce is a measure of your expertise and authority in your industry.
You can create high-quality content that ranks by:
Researching industry-relevant keywords to find what people want to know
Researching what types of content competitors are creating
Answering questions quickly and succinctly
Using conversational language that's easy to understand
Using headings, bullet points, images, and short paragraphs to make it easy to read
Using correct grammar and punctuation
Need help building a content marketing strategy? Check out our awesome content marketing services!
Website design: How to build a user-friendly website
Having a clean and well-designed website is important to rank highly in search pages. Google wants to provide users with a good user experience (UX) in addition to valuable content.
You can use these UX techniques to keep people on your site and helps you rank better:
Make your site mobile responsive
Showcase clear value propositions and descriptions for your products and services
Display attention-grabbing call-to-action (CTA) buttons
Build a clear navigation structure
Structure your site with purposeful grids
Use white space to lead people to information
Group elements to form a clear hierarchy
Include eye-catching images and videos
Use readable font styles and sizes
Optimization for local searches: How to do local SEO
An important part of SEO is optimizing for local searches. With four out of 5 people using search engines to find local information, you don't want to miss an opportunity to reach leads searching for your local business.
Local SEO involves increasing your brand's visibility in your locale by:
Claiming your local listing
Writing locally-relevant content
Promoting your products and services specifically to appeal to people in your area
Optimizing your site and business listings specifically for local searches
Targeting local keywords such as your city name or "near me"
Gaining and encouraging reviews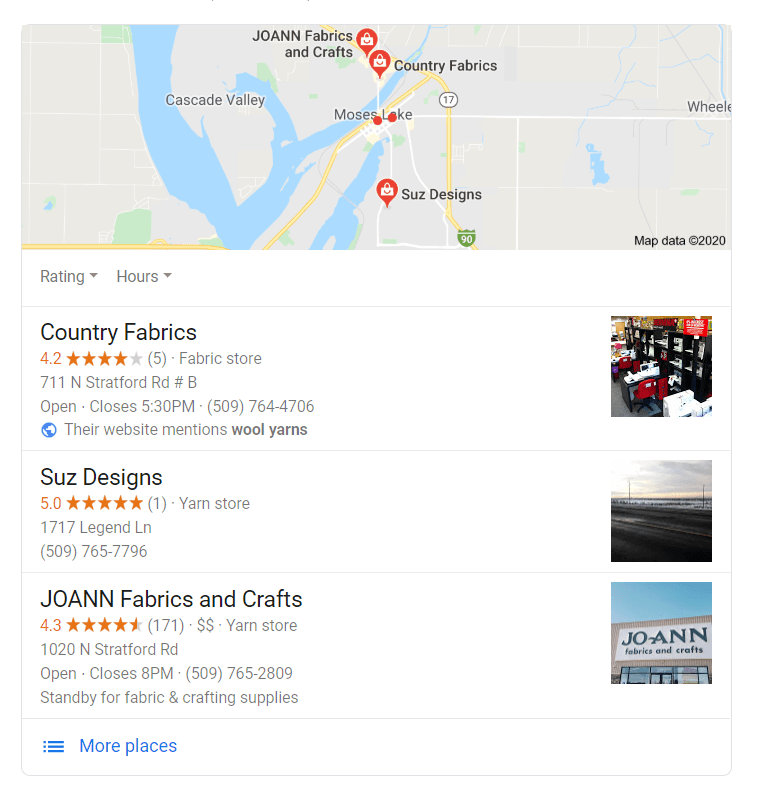 For brick-and-mortar stores, local SEO should be a significant focus of your SEO efforts because properly implemented local SEO boosts the number of people in your area that know about you and visit you in-store.
It can be a daunting task to try and handle building your local presence, but you're not alone! At WebFX, we have over a decade of experience managing local listings and optimizing for local searches. We'll help you optimize your site for local SEO and help you manage your online reviews!
FAQ: Commonly asked questions about SEO
The digital marketing landscape contains several terms and techniques that, when diving into SEO, are important to know. Here are some of the most frequently asked questions about SEO:
What is search intent?
Search intent, also known as keyword intent or user intent, represents the user's reason for why they conduct a search query.
The objective searchers are trying to accomplish in a search could be to buy something, find information, or connect with your brand.
The goal behind search engines is to provide the most relevant information for the user. As such, search engines, especially Google, focus a massive amount of computing energy determining the search intent of a query. These search engines then match it to the most relevant information indexed.
Optimizing your content to match search intent plays a pivotal role in helping you reach interested people.
What is on-page SEO?
On-page SEO, also called onsite SEO, involves making optimizations on your website to help you rank better in the search results. These optimizations typically focus on aspects like optimizing for keywords and improving UX within your site.
Here's a list of optimizations included as part of on-page SEO:
Need to improve your on-page SEO and web design? We've got the on-page SEO and web design services you need!
What are ranking factors for SEO?
SEO ranking factors are the criteria search engines look for when crawling and indexing websites to determine the rank of those websites in search results.
The top factors include:
Website security and accessibility
Page speed
Mobile responsiveness
Content quality and optimization
Links
Age, URL, and authority of domain
Brand trust and social signals
What metrics should I monitor for my SEO campaign?
You can measure the success of SEO using several different metrics with online tools like Google Analytics that provide real-time data.
Your content's rank in SERPs is often a delineator of success in your SEO efforts because it is an easily interpretable result, but to deeply measure the success of your SEO strategy, you'll need to measure the metric — or key performance indicator (KPI) — that corresponds to the goal of your campaign.
Your goal can be measured by several KPI metrics, including:
Keyword ranking
Inbound link quality
Dwell time
Bounce rate
Mobile traffic
Traffic quality and quantity
If your SEO efforts are bringing in traffic that converts, your SEO strategy is much more successful than if you appear high in SERPs for keywords that aren't relevant to your business. Those types of keywords are likely to bring traffic who're looking for something other than what your business has to offer.
What is black hat SEO vs. white hat SEO?
SEO is often divided into two different categories depending on the motives that shape the SEO techniques being put into practice. If the techniques focus on providing real value, that's white hat SEO. If the techniques are malicious, it's called black hat SEO.
Black hat SEO
Black hat SEO techniques and strategies circumvent search engine guidelines and ignore human audiences. Black hat SEO tricks search engine algorithms to get higher ranks despite not giving users what they expect.
It cheats the system by manipulating aspects of the ranking factors of search engine algorithms to rank higher in SERPs. Black hat tactics include:
Keyword stuffing
Content automation
Cloaking
Linking schemes
And more
Luckily, Google has gotten pretty good at finding and punishing websites that employ black hat SEO techniques. Google penalizes those websites by lowering visibility in search, and in serious cases, removing them from the web index.
Penalties like those can take extreme time, money, and effort to recover from, so it's not worth whatever limited short-term gains black hat SEO provides.
White hat SEO
White hat SEO, on the other hand, makes the internet better for searchers.
Also called ethical SEO, white hat SEO uses techniques and strategies that follow search engine guidelines. These strategies put the focus on optimizing for the user rather than for a search engine. The result is a higher rank in SERPs.
White hat SEO techniques include some of the tactics we listed above, like:
Keyword research and integration
UX optimization
Link building
How long does it take for SEO to start working?
SEO takes, on average, around 90–180 days for optimization techniques to cause websites to start ranking on Google. This time can change depending on the competitiveness and popularity of the keywords you target.
If you're ranking for highly competitive keywords, it can take anywhere from six months to a year for the best results to start showing.
This timeframe is an estimate for how long it'll take for optimization to take place. After that time period, your site can still rank better as more people visit your page, and Google gets better at figuring out the search intent.
SEO should take at the very least three months, so be patient and keep on doing SEO.
How much does SEO cost?
SEO costs change depending on your company's size and SEO goals. It also changes depending on whether you perform SEO yourself, hire an SEO consultant, or partner with a full-service digital marketing agency.
SEO costs between $100 to $500 per month on your own, which is the best price looking solely at it from a monetary angle.
However, if you choose to do it on your own, it's going to cost your time. For people that don't have SEO experience, it'll require learning SEO and how to optimize your site. When you're busy running your business, you may not have the time to learn SEO and implement it on your site.
On the other hand, you can hire a consultant for around $100 to $300 an hour. Consultants will teach you SEO techniques and guide you through optimizing your site.
For the most peace of mind when it comes to your SEO strategy, it's best to hire a full-service digital marketing agency.
Digital marketing companies perform the SEO optimization for you, and the best full-service companies will manage your digital marketing campaigns to make sure that you're getting the best revenue and visibility online possible.
With a full-service digital marketing company on your team, you won't need to worry about building SEO. You can focus on the important things.
For full-service digital marketing companies, costs will be between $1000 to $20,000 a month, with small businesses spending much less on SEO than large enterprises.
Time to Level Up Your Sales
Our long list of services helps you grow every aspect of your business with marketing strategies that are proven to increase bottom-line metrics like revenue and conversions.
In the past 5 years, we've managed more than 12.9 MILLION transactions across our client base.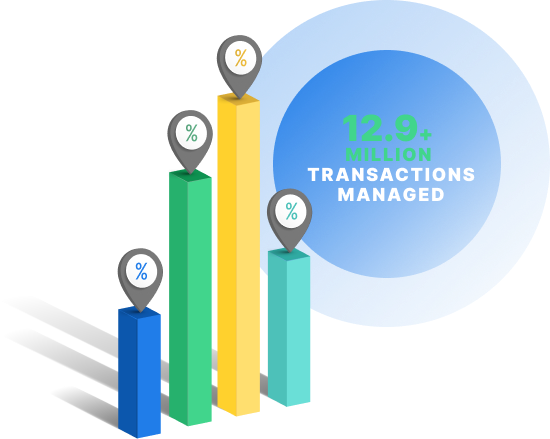 What can an SEO agency like WebFX do for me?
WebFX is a full-service digital marketing agency. We're rated the best SEO agency in the industry!
With over 25 years of award-winning digital marketing experience and 500+ digital marketing experts, we'll get your SEO efforts in tip-top shape so that your company can perform its best in terms of rank, leads, and revenue, guaranteed.
With 1020 client testimonials (more than any other in the industry), a client satisfaction rate 488% higher than similar companies, and a client retention rate of 91% (wow indeed), we'll drive you the SEO results you crave.
Contact us online or call us at 888-601-5359 to learn how WebFX can boost your SEO to new heights!