With 74% of people following brands on social media, your window and door company stands to connect with more potential customers through social media.
But between the numerous platforms and influx of content, knowing where to begin can prove daunting. In this guide, you'll find a complete rundown of how and why you should use social media for window and door companies. Ready to boost your online presence? Keep reading!
Or, if you want additional reading about how to market your business with social media, check out our guide!
Not happy with your social media engagement?
We've got just the blog post for you.
Read the Blog Post & Watch the Video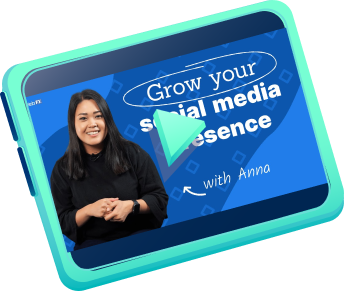 Benefits of social media marketing for window and door companies
We all know social media's prevalence, but why should your business invest in social media marketing? Social media marketing for window and door companies brings many benefits, including:
Audience targeting
Whether you want to reach home builders, homeowners with families, retired homeowners, or anyone in between, you can find them on social media. Between hashtags, social media data, and audience ad targeting features, you can specify who you want to see your content.
Industry connections
While connecting with potential customers helps your business grow, building connections with other industry leaders can also prove fruitful. For instance, you might want to network with suppliers or distributors online.
Content repurposing
If you're engaging in digital marketing for window and door companies, you've probably created content for other platforms. For example, you might have created blog content or infographics. Leverage more value from these pieces by repurposing them on social media.
Content repurposing gets your hard-earned content in front of a wider audience and showcases your expertise to more of your audience.
Drawing people to your website
Social media for window and door companies supplements other digital marketing tactics well. Most of your leads might use social media to discover you or peruse your past content, but they'll likely convert on your website.
Because social media works great for increasing brand awareness, you can get your company's name in front of more potential leads. Then, link to your website in the post or encourage users to follow the link in your bio!
Real-time communication
Social media's immediate, conversational nature means you can communicate with your followers in real time. Have an update you need to share with your client base? Post it on social media. Maybe you have a limited-time promotion? Share it on socials.
How to use social media for window and door companies
As you can see, social media for window and door contractors carries many benefits. To take advantage of them and see real results for your business, follow these social media best practices:
Establish strategic goals
Because social media complements your other digital marketing strategies, you should set strategic goals that align with the medium and contribute to your larger business goals.
Some example goals you might set for your social media include:
Showcase your past installations
When homeowners look for a contractor to install new windows or doors in their homes, they want a contractor they can trust. Beyond demonstrating your expertise through content, you can showcase your high-quality work by posting photos of your past installations on social media.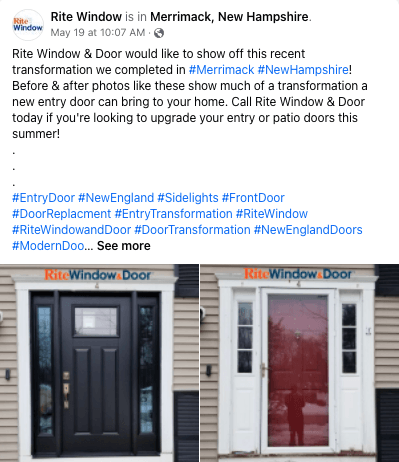 This tactic works incredibly well because many social platforms are highly visual and becoming more photo- and video-heavy as time goes on.
Repost user-generated content (UGC)
Another way to show off your past installations is through UGC. When you complete a project for a client, let them know they can tag you in posts on social media. If they do tag you, reshare it!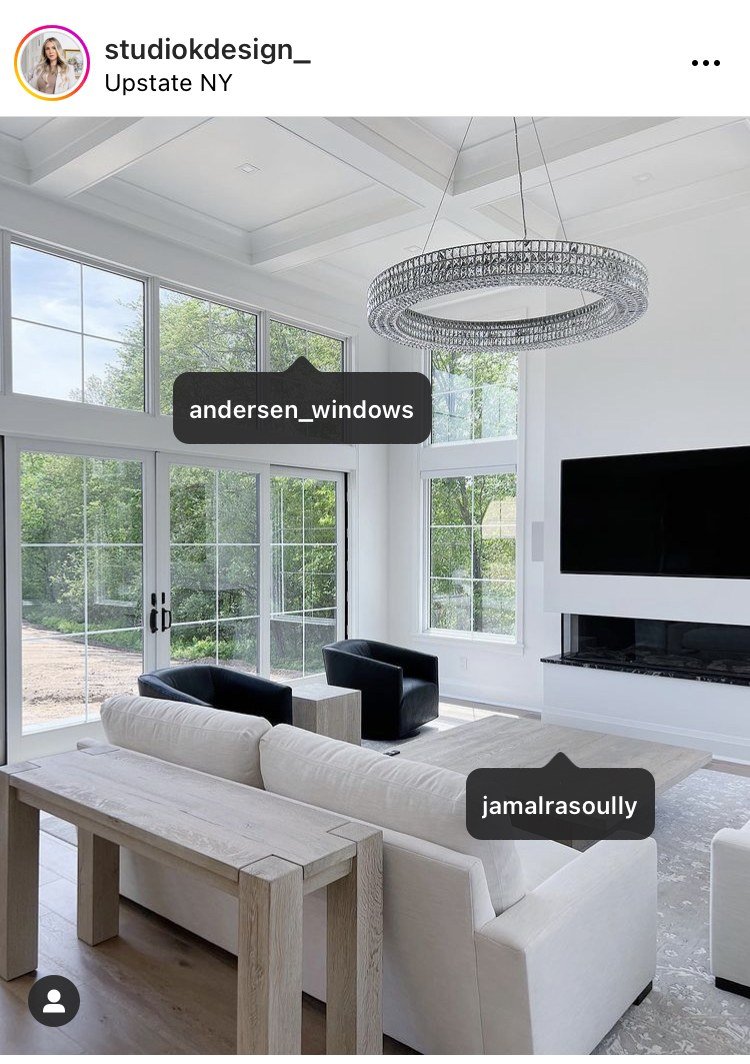 Your followers will love seeing real-world examples of work you've done, and because these posts come from customers, they also bring an element of social proof.
Additionally, this tactic helps maintain relationships with past clients. You show how much you value their communication with you, and you engage with them to keep them satisfied. After all, you never know when they might need another window or door replacement!
Use paid social media advertising to increase your reach
With the influx of content on social media, growing your following can prove challenging — unless you invest in paid social media advertising.
Each platform has its advertising method, but most allow you to create dedicated social ads or pay to boost your existing posts. Most social sites charge companies on a pay-per-click (PPC) or cost-per-mille (CPM) basis. With these payment methods, you'll pay for each click or every 1000 impressions your ad receives.
Tag your location and share local content
As a window and door contractor, you need to reach homeowners in your area. Tag your social media posts with your location, and share local content to accomplish this goal.
For example, you could talk about relevant local events or historical buildings in your town. The latter keeps your content relevant to your industry while still highlighting your location. Point out these noteworthy buildings' doors and discuss the design style or practical benefits!
Respond to customer comments and questions
Because of its conversational nature, social media allows customers to seek help from businesses. If you want to delight your customers and show how much you care, use social media as a customer service platform.
Ensure you monitor your comments and messages to respond to these customers promptly and keep them satisfied. Due to its immediate nature, social media encourages users to expect quick responses. For example, Twitter users anticipate replies within an hour or less.
Measure your results and continually optimize your strategy
With any digital marketing strategy, you need to measure your results and optimize your process constantly. Social media changes rapidly, and measurement is the best way to keep up with these shifts.
Maybe photos of your windows and doors perform better on Instagram in month 1, but later, you find that video content drives more engagement. When you track the metrics that matter most to your business, you stay on top of these changes so you can adjust your strategy accordingly.
Best social media platforms for window and door businesses
While social media strategies for window and door companies provide engagement ideas, how do you determine which social platforms work best for your business?
The right platforms depend on your business goals and target audience, but some notable social media platforms for window and door businesses include: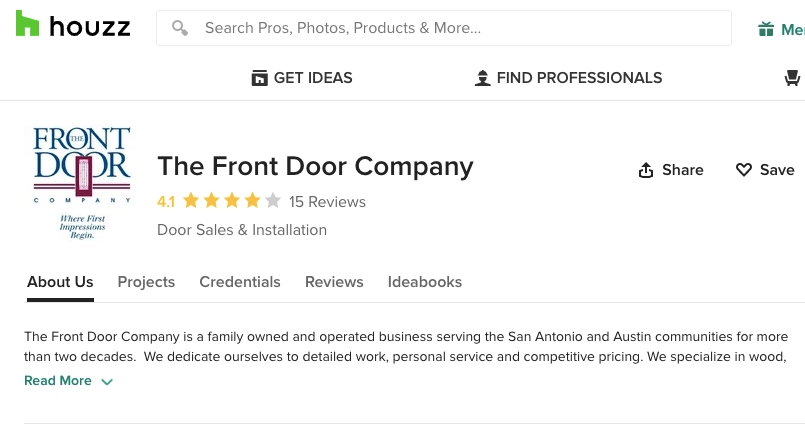 Pinterest: Another visual platform, you can use Pinterest to group inspiration boards, advice articles, and more.
LinkedIn: If you're looking to connect with other industry leaders, LinkedIn could be a suitable On LinkedIn, you can share your expertise and network with other thought-leaders to position yourself in the industry.
74% of people use social media when making a purchasing decision.
Make their decision easy with a stellar social media presence. See how your brand can level up by requesting a no-obligation proposal today.
One of our experts will be in touch within 24 hours!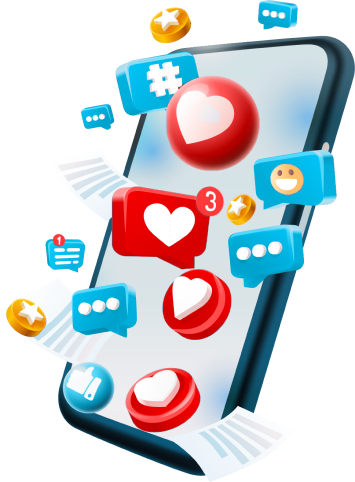 Grow your business with our social media services for window and door companies
Are you ready to take advantage of social media services for window and door companies? Partner with an expert social media marketing agency to take the burden off your shoulders.
At WebFX, we offer social media marketing and ad management services so you can choose the social media strategy that works best for your business. Our 500+ digital marketing experts have 1.6 million hours of experience and have created 165,000 social posts for our clients.
With experience in the home services industry, we know how to craft a digital marketing strategy that drives results for your company.
Want to learn more? Call us at 888-601-5359 or request a free proposal to speak with a strategist today!
Earn a 20% greater ROI with WebFX