How to Generate Traffic to a Website
Depending on your company's current goals, you may be using your site to increase sales and revenue, or simply to improve brand visibility and engagement. But regardless of what you're trying to accomplish, you likely need an increase in website traffic. Before you can reach any of your larger goals, you have to reach this one first.
The most effective traffic generating strategies accomplish three things:
They make people aware of your website.
They make it easy to get to your site.
They make people want to visit.
Call 888-601-5359to speak with a strategist about digital marketing strategies from WebFX, or keep reading for a few tips you can use to improve your site traffic.
Our digital marketing campaigns impact the metrics that improve your bottom line.
See More Results

WebFX has driven the following results for clients:

$3 billion
In client revenue

7.8 million
Leads for our clients

5.2 million
Client phone calls
1. Promote blog posts and other content
A blog is a great way to keep your site content up to date and to rank higher in search engines. However, people actually have to know your blog exists if you want them to read it.
Every time you publish a new post, don't just tell subscribers and followers about it—promote it on other channels and bring more people to your site.
Share it to your social media accounts, particularly Facebook and Twitter, and include share buttons so that readers can do the same. Set up an RSS feed and encourage readers to subscribe. Participate in online discussions and link to relevant blog posts.
When you promote your content on a variety of channels, you can work towards building a loyal reader base.
2. Develop interactive content
What makes people stay on one site and immediately click away from another? Engagement with the content.
The more interesting your content is to visitors, the longer they'll stick around and browse other areas of your website. One way to ensure increased engagement is by making some of your content interactive in order to turn passive visitors into active participants in your business.
Interactive content can be as simple as quizzes or puzzles, or as complex as popular campaigns like Staples' "Elf Yourself" videos. If you run an ecommerce store, for example, content like style quizzes can be a great way to not only keep visitors engaged, but familiarize them with your products.
3. Improve your rankings in search engine results
The higher your site appears in search engine results, the more traffic it will get. The top three sites are the most visible, and they're also seen as more credible and trustworthy than those that rank lower. Achieving these spots requires strong SEO.
If you want to get more from your site, optimize it for keywords that are relevant to your potential customers.
Identify the search terms that generate the most clicks and include them naturally in your tags and content. But don't just focus on number of clicks—focus on the terms that yield visitors who take the next step.
Traffic is important, but you need to focus on the quality of new leads as well as the quantity if you want to reach your marketing goals.
4. Reach out to other sites
Your blog keeps current customers and followers engaged, but getting them there in the first place can be challenging. Some companies place ads on other sites to generate new site traffic, but publishing original content on news sites and other industry publications gives potential visitors more confidence in your business than any paid ad ever could.
Look for sites whose visitors are similar to your target audience. Approach the site owner with an idea for a topic that would interest their visitors, and offer your expertise or original research to support it.
Start with smaller sites, like local blogs or news sites, and build your credibility as a resource. Then, as you establish your authority online, you can work your way up to larger industry publications.
5. Be active on social media
Most people use social media primarily to interact with family and friends, but many also use it to engage with the brands and companies they like without feeling like they're being pressured to buy something.
As a result, it can be an extremely effective channel for building your brand. Instead of attempting to drive sales, you can use platforms like Facebook and Twitter to highlight your company's values, employees, and anything else that makes it unique.
Post regular updates, and share content that's relevant to your followers, like new blog posts and other site content. Then, participate in the conversations they generate and engage with your audience. You'll not only increase traffic to your website—you may pick up new followers along the way.
6. Publish authoritative content
Blog posts and news stories can generate traffic, but often only in the short term. Authoritative evergreen content, on the other hand, can stay relevant for months or even years. When you publish this kind of content on your site, you can reap the benefits of increased traffic for a longer period of time.
Choose a topic that your company has authority on, and a format that makes the content easy to share, such as videos or infographics. Promote it through email and social media, and optimize it for relevant keywords.
Promotion will give the page an initial boost of traffic, but the true results for this kind of content pay off in the long term.
We foster and form long-term partnerships so that your business has long-term results.
Over 90% of WebFX clients continue partnering with us into year 2 of their campaign.
Hear from Our Happy Customers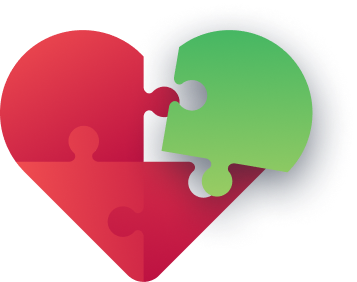 Want to generate more site traffic?
Whether your ultimate goal is increased revenues or a higher market share, the first step to benefiting from your website is improving its traffic levels. All the strategies above will help you do this.
If you'd like assistance with your traffic generation strategy, WebFX can help. Contact us today to discuss your business's goals with a strategist!