Digital Marketing 101: What Is Digital Marketing and Why Is It Important?
Today, more than 4.3 billion people use the Internet to access information and valuable content. Connectivity is higher than ever before and looks like it is going to continue to grow from here.
If you aren't using digital marketing as an integral part of your marketing strategy, you're missing opportunities to reach leads interested in your business.
Think about all the users you could reach!
If you're looking for a quick run-through of digital marketing 101, you've come to the right place!
In this post, we'll cover what digital marketing is, why it's important, and basic components of digital marketing you can use to start shaping your campaign.
Let's dive in!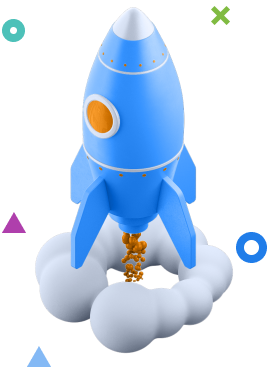 Time To Level Up Your Sales
Our long list of services helps you make waves in your industry and increase metrics that matter most - like sales.
IN THE PAST
5 YEARS

, WE'VE MANAGED MORE THAN

11.5 MILLION

TRANSACTIONS ACROSS OUR CLIENT BASE. Get a Proposal!
What is digital marketing?
If you're researching digital marketing 101, you're probably wondering what digital marketing is and how it works. Digital marketing is an umbrella term for all your online marketing efforts that you put forth to try and attract new customers for your business.
When you use digital marketing, you integrate numerous online media channels to help you engage your audience and get them to interact with your business. It's a collection of tactics you use to market your products or services to your target audience. The role of digital marketing is to help you turn leads into customers for your business.
Some key digital marketing services include:
Digital marketing helps you keep customers coming back to your business. Also, digital marketing allows you to maintain your current list of customers and continue to keep them happy with your business so they will convert again.

Why is digital marketing important?
When you're learning the digital marketing basics, it's important to know why it is important. It helps you better understand the value of these methods and why you'll want to invest in them for your business.
Digital marketing is important to your business because your customers are on the web. Your audience is constantly using their smartphones and tablets to access information online. It's become an integral part of everyday life, to the point where people use these devices as soon as they wake up and right before they go to bed.
You want to reach your audience where they're most likely to be. With digital marketing, you reach those people where they spend their time. You'll reach them on their computers, smartphones, and tablets as they browse the web for products and services.
Simply put, digital marketing is important because your audience is online.
Digital marketing allows you to reach these people and get them interested in your business. It's a great opportunity for you to reach people at different stages in the sales funnel, whether you're leading a medical equipment marketing strategy or retail marketing strategy.
Here are the three stages of the sales funnel:
Awareness: Consumers become aware that there is a need or something missing. They start to browse around to find an answer to their problem.
Consideration: Your audience is looking at all their options to figure out the best ones for their needs. It's important to make a strong impact on your audience to get them to choose you over the competition.
Decision: Your audience decides which product or service is best for their needs. They will make their purchase from the business that offers them what they need.
When researching the basics of digital marketing, you learn that you can reach your audience at each stage of their buying journey. It allows you to guide your audience towards choosing your business over your competitors.
Digital marketing 101: Basic digital marketing components for your business
So, you're ready to start using digital marketing to reach new leads, but where do you start? If you want to create an effective digital marketing campaign, start by choosing the methods that are best for your business. Let's take a look at the different components of digital marketing.
1. Your website and web design
Your website is the heart of your digital marketing strategy. When you run different digital marketing campaigns, you'll always direct leads back to your website. It's important that you put in the time and effort to build a website your audience will love.
Think of your website as your online storefront. It's where people will browse your products and services and purchase them if they choose your business.
There are four key elements to creating a successful website:
If you want to see success with your digital marketing efforts, you must invest in your website and website's design. A strong website design is one of the key components of digital marketing success.

2. Search engine optimization (SEO)
Search engine optimization (SEO) is the process of boosting your website's ranking in the search results to help you reach more valuable traffic for your business. Considering that 93 percent of all online experiences start with a search engine, you don't want to miss an opportunity to drive that traffic to your website.
Choose your keywords
To start creating a successful SEO campaign, you must first choose keywords. Keywords help you reach leads that are the most interested in your business. To drive the best results, stick to long-tail keywords, which contain three or more words, to help you reach leads most interested in your business.
Clean up the backend of your site
Aside from keyword selection, there are other practices of SEO that help you improve your site's ranking to obtain more qualified traffic. Not all of these changes are on the surface. Some require digging deeper into your website to make sure everything on the backend is operating smoothly.
Clean up code on your website, eliminate white space, and reduce image file sizes to help your site operate better. Your pages will load quicker, which will keep leads more engaged on your page.
Create more opportunities for leads to find you
An effective SEO campaign doesn't work alone. It works in tandem with other digital marketing methods to help boost your website's ranking and reach valuable leads that want to hear from your business. Content marketing is the most valuable method to help you drive traffic to your site and boost your ranking.
Content marketing comes in many forms, including blogs, videos, ebooks, and infographics. When you create content, you provide your audience with valuable information they seek. It helps you drive traffic to your page and gets people to remain on your page longer.
Together, creating a content marketing funnel and pairing it with SEO can help you boost your website's ranking in the search results to reach more valuable traffic. You'll capture more leads for your business, which will help your business grow your online presence.
3. Email marketing
Once you get traffic to your page and capture leads, how do you nudge them towards conversion? Email marketing is a great opportunity for you to nurture leads towards buying your products and services.
To start using email marketing, you must capture email addresses. The best way to do this is through your website. You can easily place an email marketing bar at the top or bottom of your web pages, so your audience always knows where to find it.
You don't want to buy emails to run your email marketing campaign. These email lists rarely have valuable leads for your business. People will end up blocking your emails or your emails will end up in their spam folder because they didn't sign up to hear from you.
By focusing on obtaining email addresses organically, you'll drive better results for your business.
With email marketing, you can send personalized content to your audience to get them to engage with your business. Email marketing allows you to send your audience information that piques their interest. It ensures they get information that they want and nothing that they don't.

Email marketing is a great opportunity for your business to nudge leads toward conversion. You can provide them with valuable content that gets them to engage with your business.
You can also use email to keep current clients engaged. An orthopedic marketing strategy, for instance, may use email to share industry breakthroughs, new treatments, and other updates that keep patients engaged and loyal.
Emailing is one of the many components of digital marketing that will help you run a successful campaign for your business.
Start utilizing digital marketing to grow your business today
A strong digital marketing plan will help your business drive traffic and obtain new leads interested in your products or services. It will create more opportunities for you to drive purchases both online and offline.
Now that you have the scoop on digital marketing 101, you can start creating a digital marketing campaign that drives success for your business.
If you need help getting started with creating a digital marketing campaign that's tailored to your business, contact us online to see how our team of experts can help you get started.